Many people think of the nation's capital and EU's headquarters of Brussels, charming Bruges and the fields of Flanders when they think about Belgium. Beer, chocolate, and waffles are other common associations. Some may think of atmospheric Christmas markets, diamonds, the Smurfs, and the medieval gems of Liege. Here are some recommendations of alternative things to do in Belgium.
1. Explore the Disused Power Plant IM
You'll find Power Plant IM close to the Belgian town of Charleroi. An interesting place for fans of urban discoveries, the disused power station was once one of the nation's biggest coal-fuelled power plants. It closed in 2006 due to environmental concerns. Now abandoned to the elements, a visit is rather eerie. It's one of the top alternative things to do in Belgium.
2. See the Unusual Vlooybergtoren
Vlooybergtoren is a metal lookout tower in Tielt-Winge. Constructed in 2015, it took the place of an older wooden tower. An unusual vision, it looks like it is about to topple over. Climb the locally nicknamed Stairway to Nowhere for great views over the surrounding areas.
3. Laugh at the Tiny Carrot Museum
The small Carrot Museum in Berlotte is arguably more of a joke than an actual museum. Indeed, you cannot even go into the building; visitors see the display of carrot-related exhibits through the window. Housed within a former electricity tower, you can press a button to rotate the varied items that pay homage to the orange root vegetable.
4. Wander the Streets of Molenbeek
Molenbeek is an area of Brussels. With a strong industrial heritage, the area has also gained a reputation for being somewhat unsavory and unsafe. Learn more about early immigration to Molenbeek and peer into the array of shops, some of which were opened by first-generation immigrants. There are several interesting buildings to see and a museum to visit. See an alternative side of the Belgian capital.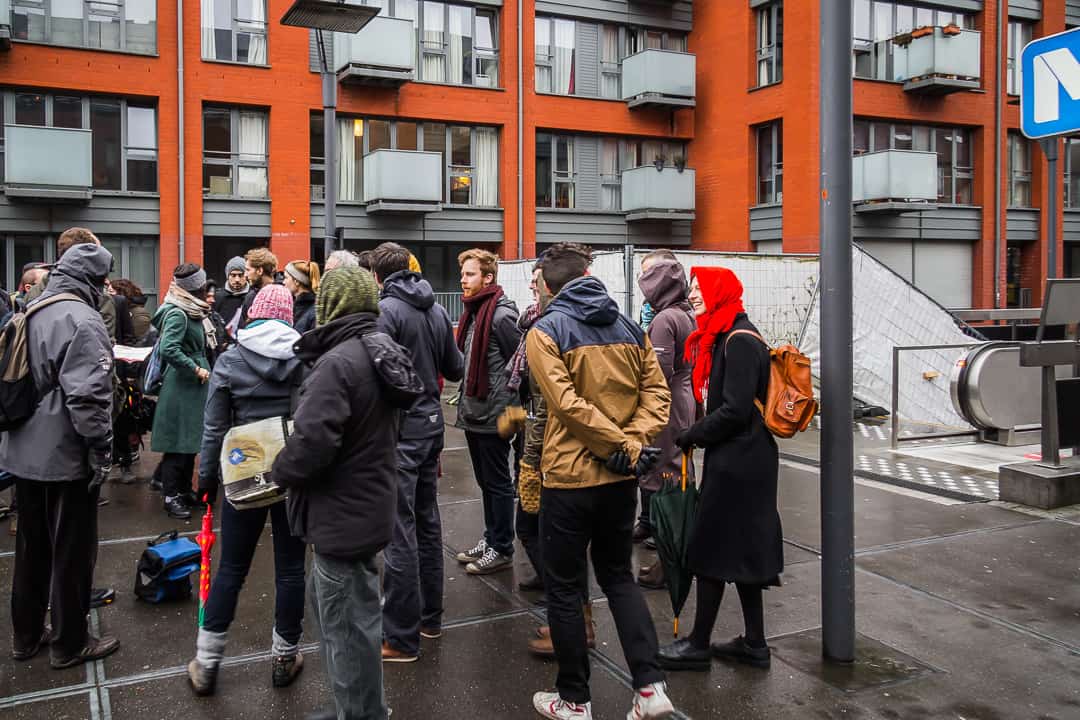 5. Discover the Ghost Town of Doel
Doel was once a small community close to Antwerp. As the larger city expanded, plans were put in place to demolish Doel in order to give more space to Antwerp's port. Although locals protested, many have now left the area, leaving it largely empty. The vacant buildings are now covered with vibrant street art and graffiti.
6. Descend into the Caves of Remouchamps
Filled with striking rock formations and colorful features, the Caves of Remouchamps once sheltered ancient hunters. They are now home to many bats. Visiting the caves is one of the best alternative things to do in Belgium for fans of natural attractions. A boat trip through the caves is atmospheric, and you may even spot the luminous shrimp that inhabit the waters.
7. Go Kayaking in Wallonia
Wallonia has rivers and waterways aplenty, many of which are ideal for kayaking and other water sports. The scenic Ourthe River and the Lesse River, which can be accessed almost all year round, are prime spots for kayaking enthusiasts. Put your kayak on top of your car with a pair of Vault Cargo cross bars and head out for a day of watery fun .
8. Take a Picture of the Towering Totem
Totem is a pole-mounted sculpture in Leuven. The sculpture is of a large green beetle that sits 23 meters above the ground. It's been one of the city's most bizarre attractions since 2005. It celebrates the Catholic University of Leuven being in operation for 575 years.
Admire the street art at the abandoned Fort de la Chartreuse. Explore the man-made caverns of Folx-les-Caves. Feel emotive at Vladslo German Military Cemetery in Diksmuide. Get snap happy at the colorful Grotto of St Anthony of Padua in Crupet. Climb Signal de Botrange, the highest point in Belgium.See the large clothespin sculpture in Chaudfontaine Park. There are numerous alternative things to do in Belgium!