Today's guest post takes us to the amazing country of Thailand, a place I've been wanting to get back to with John. Matthew Barby shares five experiences that anyone can enjoy when travelling through the country.
I recently spent some time out in the wonderful country of Thailand. Surrounded by bleach white sand, clear blue waters and scenery that looked fit for a postcard; I'm pretty sure it's as close to paradise as I'm going to get - until my next adventure, that is!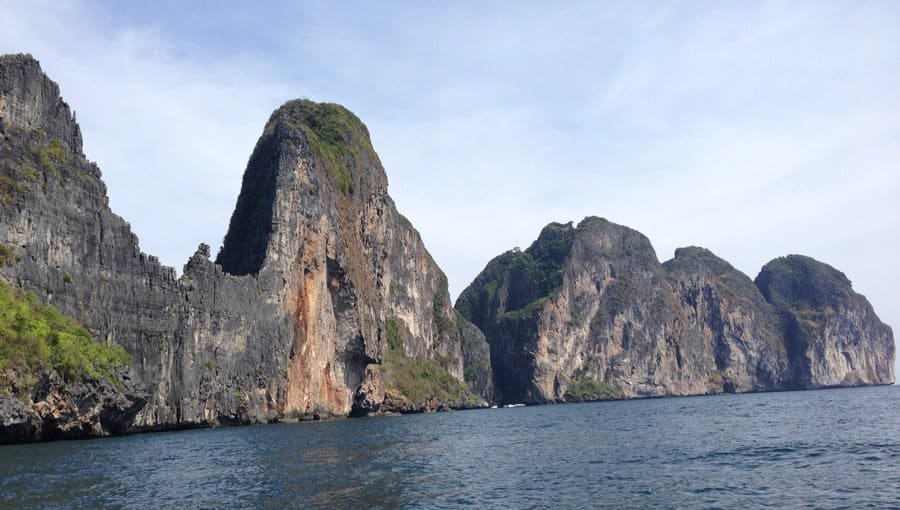 After scouting out all of the best things to do during my time in Thailand, and actually experiencing them first-hand, I've decided to share my top five favourite things to do:
Spend a Day With Elephants in Chiang Mai
This was, without doubt my favourite activity that I did throughout my time in Thailand. Having said that, it's really important that you do your research before going on any elephant-related trips over there.
There are a lot of problems in East Asia with the mistreatment of animals, and unfortunately many of the animals within the so-called 'sanctuaries' are treated like tourist commodities. It's a real shame, but an undeniable truth. Aside from these, there are actually some fantastic animal sanctuaries that really care about their animal inhabitants and you usually find these in the less tourist-driven areas.
I visited the Dante Elephant Camp in the North of Chiang Mai and can vouch for the great treatment of the animals there. Not only this but I had an awesome time!
The trip runs from 9am until 5pm, includes transport to and from your hotel, a full lunch (which was great) and your whole day spent playing around with elephants - what more could you want! It cost me 2,500 Baht ($85) and you can book the trip at the tourist information centre in the centre of Chiang Mai (any tuk tuk will take you there).
The time with the elephants themselves consisted of some basic training, an hour trek through the jungle on the back of an elephant, a stop by the river to get in and wash the elephants and then a chance to feed the big guys. If you're planning a trip up to the North of the country, make sure this is on your list.
Getting Up Close and Personal With Tigers
I might now start to sound like I have a bit of a death wish but this really was worth it! Like with many of the elephants in Thailand, there are a huge number of sanctuaries for tigers. Chiang Mai is home to one of the best and most ethical tiger sanctuaries in the country, Tiger Kingdom.
For 600 Baht ($20) you can get into the tiger enclosure with the big cats. Yes, you heard me right - you can get into the enclosure with the tigers inside with you! Don't worry though, the staff at Tiger Kingdom are fantastic and know exactly how to manage the animals properly so that you always feel safe.
Once inside with the tigers you can stroke them, get photos with them and even lie down with them - if you're brave enough! All in all, a fantastic experience and I would absolutely recommend it.
The Full Moon Party
If you're a party-lover then this will be music to your ears (excuse the pun). Located on the Haad Rin beach in Koh Phangan, the Full Moon Party occurs once a month when the moon is full (duh!), all year round. Depending on the time of the year, its attendance can range anywhere from 8,000 to 30,000 and the atmosphere is like nothing I've ever experienced.
The beach is packed from end-to-end with live DJs blasting out all kinds of music from drum 'n' bass and dubstep through to dance and classic cheese. It has something to please most people but if all else fails there are body painting, fire displays and a selection of strange alcoholic drinks (most of which come in buckets!).
You don't need a ticket to the Full Moon Party and can just turn up on the night but just be wary of keeping your possessions close. There's often a lot of theft that goes on and you don't want it to spoil your trip.
Visit Maya Beach
Made famous by Danny Boyle's 2000 film, 'The Beach', Maya Beach is set inside an uninhabited island just off of Ko Phi Phi island. The views from the beach are jaw-dropping and the sand feels like you're having your feet massaged with every step.
Like with most things in Thailand, you don't need to book a trip here in advance. Once you get over to Ko Phi Phi you can simply book a half-day trip that will cost you around 400 Baht ($14) and will also include some further snorkelling stops and a chance to watch the sun set out at sea - well worth it.
Go to Watch the Muay Thai
During my time over at Koh Tao, my friends and I decided to go and watch a Muay Thai night that was just down the road from our hotel, Asia Divers Resort. The night consisted of seven fights and cost us a grand total of 400 Baht ($14) for the whole night's entertainment. And when I say entertainment, I really mean it!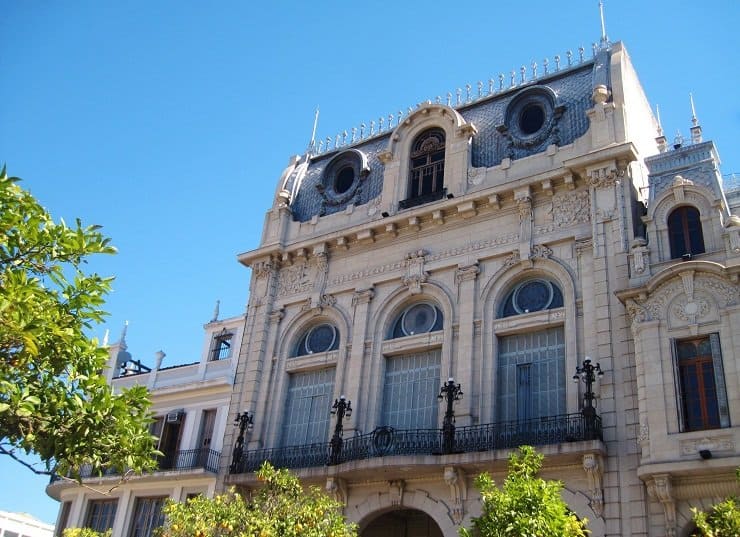 Even if you're not massively into martial arts or boxing, I'm sure you will still have a great time. They really put on a show for you and the atmosphere is electric. Combine that with a few beers and some first-round knockouts and you've got a great night ahead. Put this on your to-do list!
Think Something Else Should Be On My List?
If you've had a great experience in Thailand that I haven't mentioned then be sure to let me know in the comments below. I love hearing the stories of fellow backpackers so get in touch!
Bio: Matthew Barby is the editor of the Melted Stories travel blog, which gives travel advice to fellow backpackers as well as sharing the travelling tales of Matt and co. Make sure you follow Melted Stories on Twitter and get in touch with Matt on Google+.