Clarisse from Rambling Muse shares her thoughts on Bath, a town in the UK, in today's guest post.
In my mature age of almost thirty, I have realized that travels are rarely defined by the sights we see. As such, when I wander about, I usually try to gather something pertinent to my own personal growth rather than tick all the boxes provided by the tourism industry. Nothing illustrates the above more than my visit to Bath where, from the start, I claimed myself ready to see everything except for the attraction the locale is most famous for: its Roman Baths.
Now, to be fair, I had caught a glimpse of them in a previous foray into the British countryside and academically concluded that one Roman ruin equals another Roman ruin, which is equivalent to a third, fourth and fifth and many more. I know that the aforementioned generalization will probably justifiably land me in trouble, but having been subjected to countless amphitheatres and crumbling statues, I yawn. Lest you think I discriminate against my European Greco-Roman heritage, know that I am equally not a fan of churches and apply the above logic to them as well. Big and heavy doors, great and detailed windows with a central aisle and general sense of foreboding: been there and done that.
But back to Bath. It's hard to define exactly why Bath spoke to me so. It's cute and doesn't have the post-industrial sense of neglect that a lot of smaller British towns suffer from. It's also a place that, while obviously benefiting from the financial reaps of tourism, feels like a proper town with businesses separate from the above. Oh, and the weather was glorious, which, if you are a sun-deprived Londoner like me, will pretty much affect the way you perceive everything. If you are British and don't feel the cold, it means that you will wear summer attire irrelevant of the outside temperatures.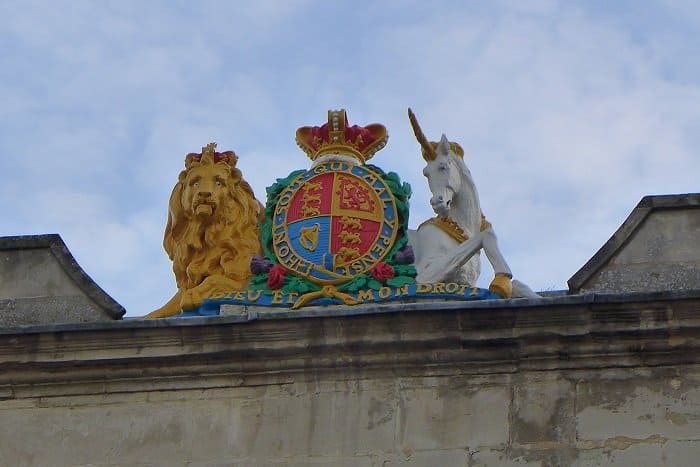 Being a foodie, my friend took me to see the famous cheese shop. We then went to the equally interesting sausage shop, which had an unrivaled and slightly overwhelming selection. And then we arrived at the Royal Crescent: a glorious row of thirty Georgian houses with sweeping views of the city and a park in front. With sunbathers all around it in spite of the relatively wintry conditions, Bath taught me that while Romans may not do it for me, the Brits do impress me every once in a while...both with their architectural prowess as well as their immunity to the cold.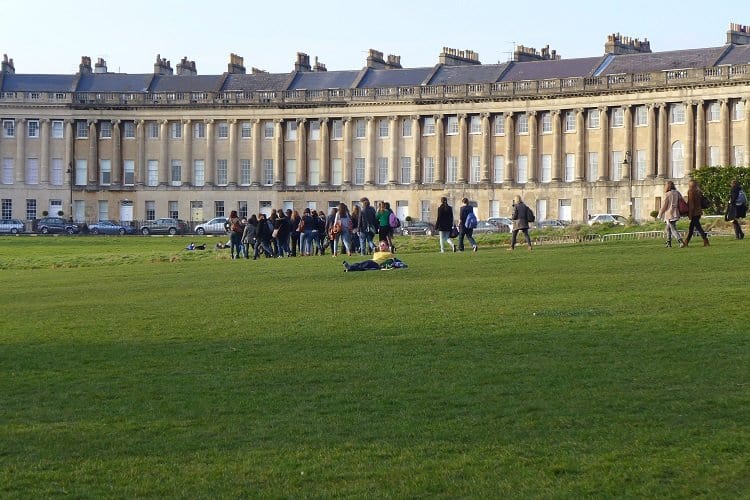 Bio: Clarisse is the founder of Ramblingmuse.com, a website featuring travel stories, recipes, food reviews, snarky charts as well as videos all centered around the bon vivant lifestyle. For more travel tips and lifestyle musings, visit Clarisse at Ramblingmuse.com. Follow Clarisse on Twitter @FlutteringMuse and on Facebook.
What's your favourite town to explore in the UK?