Drinking wine in France is heavenly and highly recommended, but no country can be accurately assessed until its beer is sampled. Being there just over a week gave me a chance to try just a few beers:
La Goudale (Les Brasseurs de Gayant, Douai) – 7.2%
One of the styles of beer known as Biere de Garde, which refers to a special brew from the 14th century. This is a blonde lager-looking drop that is easy-drinking, but with a decent kick given the high alcohol content. Absolutely loved that this not only comes in a 75 cL bottle, but with a cork to boot. I've seen corked bottles in Belgium before, but can't really recall trying too many (I love my dark ales too much!) I like to think the use of the cork is also a characteristic of the wine country it's famous for.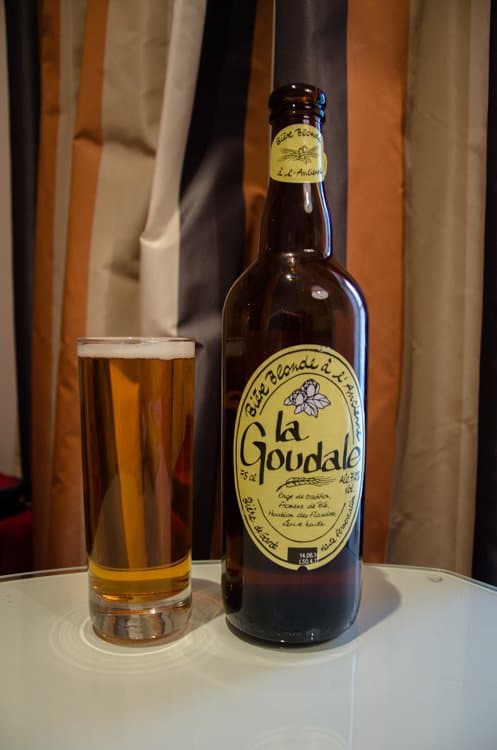 3 Monts (Brasserie De Saint Sylvestre, Flanders) – 8.5%
I'd seen 3 Monts on beer menus all over the world before and knew it was French, just never got around to trying it. So now it was time. This is similar to La Goudale as it's also a Biere de Garde and comes from the Flanders region of France (and with a cork!) There is also a windmill on the label which is gives its origin away. I enjoyed this beer more than La Goudale, maybe due to the even higher alcohol content, but I think it just had more body to it and a little more pizazz!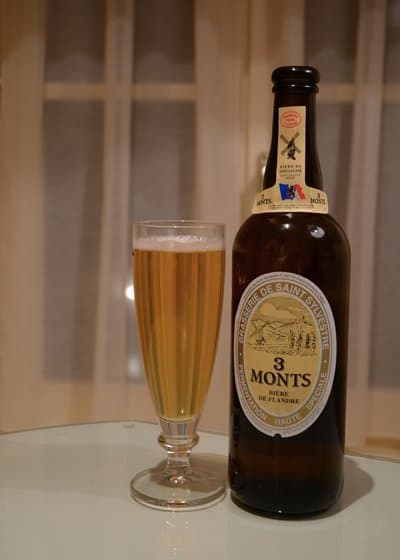 Belzebuth (Brasserie Grain d'Orge, Ronchin)– 13.0%
Belzebuth…the devil you drink. After a morning walk in Lyon, I called time out for the first drink of the day. Ooh, that little bar on the corner looks OK! Perusing their beer list, I selected this "extra forte" drop purely on the massive alcohol content. When it was delivered to our couch upstairs, I noticed the 25 cL bottle. The message there is "you only need this much, Mister!" Every malty mouthful is too be cherished and I was even more delighted when I read the label to see it was indeed a French beer.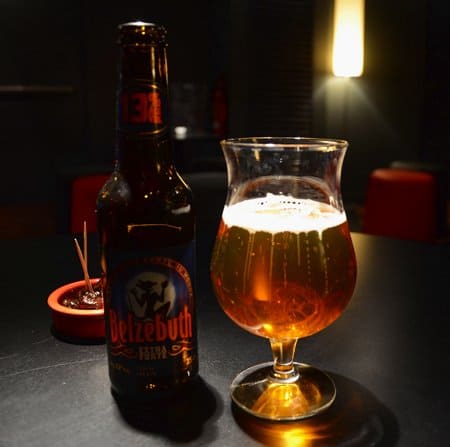 Mont Bugey (Maison de Brasseur, Ain) – 6.6%
Walking through the old town of Lyon, I stumbled upon this awesome bottle shop called La Chope de Lug (9 Rue du Boeuf, www.lachopedelug.fr) I wish we had a fridge and were able to stock up on the amazing selection of beers here. I didn't know where to begin, so the owner told me that all the beers were from local regions and he basically goes around to each microbrewery to pick up their offerings to stock his store. Awesome! He suggested this red ale which absolutely hit the spot. Delicious with a nice, creamy head and lingering aftertaste. I will be back there one day for sure.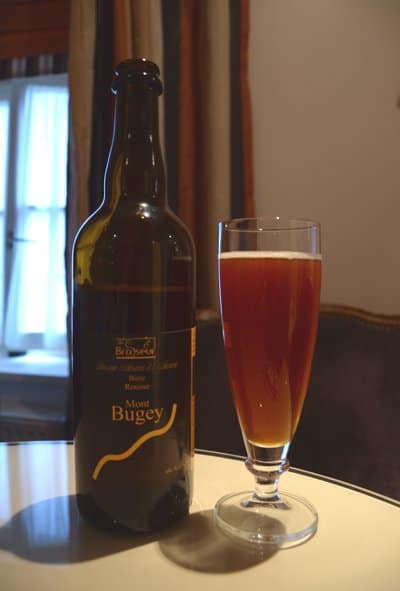 Kronenbourg 1664 (Brasseries Kronenbourg, Obernai) – 5.5%
Not to be confused with its inferior cousin, the simple Kronenbourg, that extra 1664 makes all the difference. I know it's the stock standard beer of France, but that doesn't mean it's not good. I'll drink a Kronenbourg 1664 any day of the week, because the perfect mix of bitterness and smoothness makes it a great lager. Add the fact that it's a slightly higher alcohol content than your average brew and you've got yourself a winner!
What's your favourite French beer?
You may also enjoy these similar posts: