Planning a move or visit to Norway? We lived there. Check out our Norway stories and resources.
When you think of Norway, you think of vikings, fjords and white-blond hair. At least that's what I thought of before I lived there. Snow and skiing is part of the environment and a relaxed lifestyle is enjoyed by most. And then we come to beer. Now every country, big or small, long or narrow, produces beer. I bet even the Vatican City has its own brew, probably made right there in the bowels of St. Peter's by someone called Giuseppe. So I expected Norway to have beer, but not outstanding craft beer with varieties and blends I'd never dreamed of.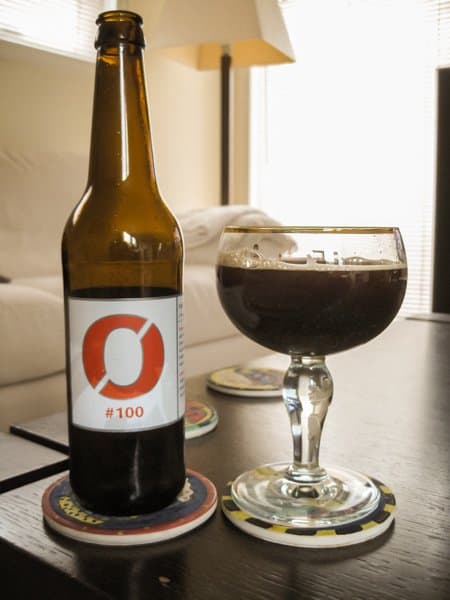 I've covered some of these Norwegian breweries before, but in honour of my new-found favourite, I'll start with Nøgne Ø.
Nøgne Ø (Grimstad)
Their #100 (10%), in honour of their 100th batch is the best beer I've had in my short-to-long life so far. Now people, I wouldn't give this accolade lightly, so listen and listen well. Fantastisk! That's about all the Norwegian I know, save for Takk you very much. I'll get to Oslo in a minute, but whilst there, I tried on tap Nøgne Ø's Saison (6.5%) and India Saison (7.5%). These are not seasonal beers as I'd previously thought; they are a mix between Belgian beer and a pale ale of sorts. Pretty good. My last visit to the Vinmonopolet (literally translated to Wine Monopoly, 'cause it is), I saw their Roasted Pepper Ale but didn't have the heart to buy the 500 mL bottle. Not for almost $14 a pop that is.
Amundsens Bryggeri & Spiseri (Oslo)
What a find this brewery was. After the heavens opened up while on top of Oslo's hill in the park in the middle of the city, I was drenched courtesy of my shitty umbrella that couldn't resist a 1 km/h wind, let alone the mini-hail downpour. Anyway, I stumbled upon the Amundsens Bryggeri and exclaimed to the barman, "I've got two hours to kill. Ply me with beer my good sir". A tasting sampler was recommended and duly drunk which included their Pale Ale (4.5%), Oceans IPA (6.6%), Batch #100 (8.5%) and the Amundsen Anniversary Ale (10.5%). The Batch #100 was a delicious stout that won the day for me.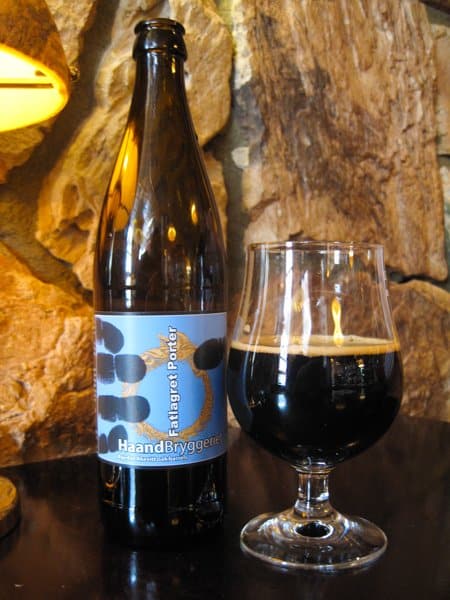 Cardinal Bar in Stavanger was a way of life for me whilst living there. The local Lervig brewery varieties never disappointed, but in my humble opinion, second only to Nøgne Ø is Haandbryggeriet in Drammen. The labels come complete with five fingerprints of a hand grasping the very bottle you are imbibing from. Previously I'd had their Dark Force Double Extreme Imperial Wheat Stout (9%), but the Odin's Tipple, Dark Norse Ale (11%) takes the proverbial cake. I would describe this as a "porter with attitude" and probably the best style like that I've ever had. Drink many and be happy. I also sipped their delectable Fatlagret Porter, which is aged in Akevitt oak barrels (8.2%). Now this is truly Norwegian because Akevitt is their spirit of choice and I tried it once and have no idea what it is.
One last beer I tried on our final visit to Cardinal Bar was Mikkeller's Boogoop. Whilst Danish and not Norwegian, it must get a mention as an ale aged in Grand Marnier cognac barrels (10.4%). You beauty!!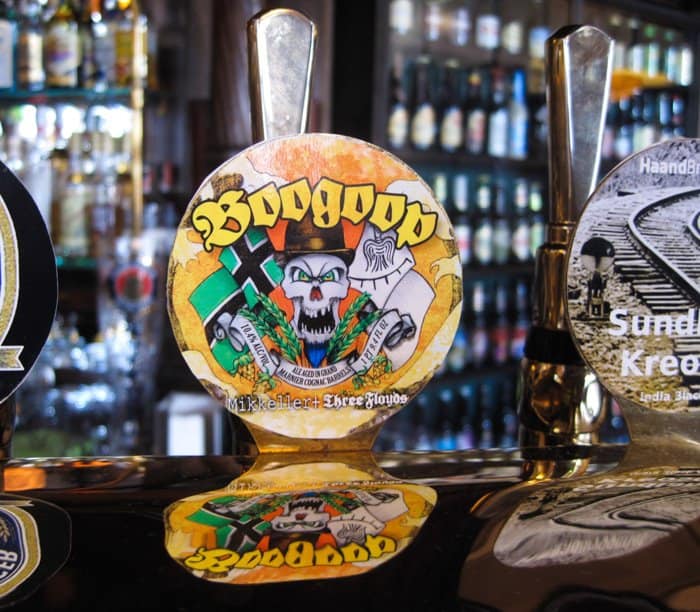 What's your favourite Norwegian pasttime?
Planning a move or visit to Norway? We lived there. Check out our Norway stories and resources.
You may also enjoy these similar posts: