To paraphrase our guide on the Pakri Peninsula and Paldiski tour: "Our two main breweries are called 'Suck You' and 'Le Cock'. Quite funny". I tried the A. Le Coq premium lager (4.7%) on the ferry over from Finland and it did the job nicely. Apparently, it was changed from the original Estonian name some years ago to add 'sex appeal'. Hey, it works for me! I also had the malty Saku Tume (6.7%) a couple of times on tap and it's a rich, dark beer that is more my speed. But the real beauty (as in any country) lies in the craft beer selections on offer. We frequented two of these beer houses in the Tallinn old town and I'm sure there are plenty more in and around the city.
Põrgu Ollelokaal (Rüütli 4, porgu.ee)
I was most impressed with this establishment. Set in a dungeon-type atmosphere with steep stairs entering from an alley on street level, this is also a brasserie where Andrea and I feasted on a very nice tasting plate. But beer is the reason you should come here: it harbours an extensive list of local tap and bottled beer with exquisite names to boot. And as always, you can never try them all.
I began with the Pihtla Saaremaa Farm Ale (7.6%) and I can truly say that I've never had a beer quite like it. It was like a banana-wheat-yeast cloudy ride where you could taste every bit of the high alcohol, and really an appetizer on its own. Very impressive. Not for everyone, but I don't usually 'do normal'. The German-styled München Hele (5.2%) was exactly what you'd expect to get with a name like that and it did not disappoint. Then there was the Palmse (5.6%) which was a dark-reddish drop and very nice to finish with. But truth be told, I was still reeling from the Saaremaa and if I ever see this on a beer menu anywhere in the world again, I will drink it come morning or midnight!
Hell Hunt (Pikk 39, hellhunt.ee)
This place is the local 'cheap eat' pub and it was fantastic. Decorated with barbed-wire chandeliers, it feels like a biker bar minus the bikers (Disclaimer: I have no problem with bikers. Happy family...happy family). And as the self-proclaimed 'First Estonian Pub', of course they brew their own beer! We only had time for the Hell Hunt Hele (4.6%) and Hell Hunt Tume (5.0%), but I would've gladly gone back to try more beer and have more food. From living in Norway to travelling in Finland, it sure was nice to be in Estonia where your wallet didn't take a brutal beating. Tallinn beer prices range from €2,50 - €3,00 for Estonian drops in the bottle or 50 cL draught.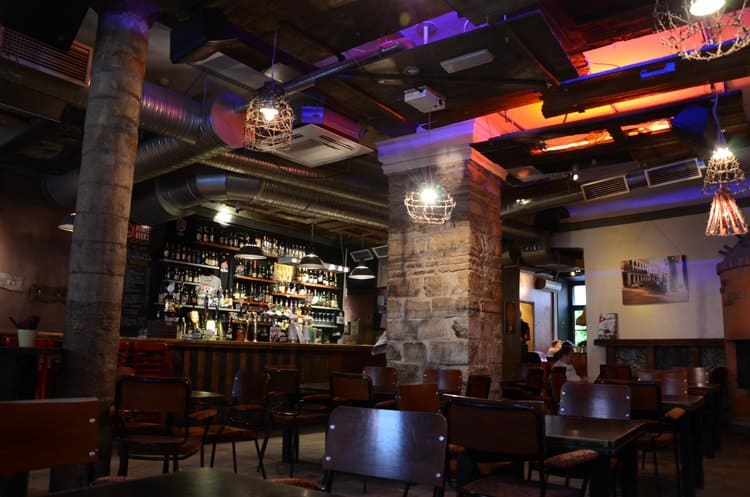 Which Tallinn beer brought light to your life?