Since my first captivating experience at a matinee of Jekyll & Hyde in 2001, I've been fortunate enough to see four Broadway productions. If I still lived in New York I'm sure I'd be attending shows constantly because I enjoy them so much. I love the music, the singing and dancing, the costumes and the stories, and few places in the world can boast the sheer concentration of talented actors and world-class theatres possessed by New York City.
During our latest stay in New York we had the pleasure of being guests of The Broadway Collection, a selection of both new and classic musicals that represent "simply the best that Broadway has to offer." These shows are tremendously popular with international audiences and, of course, at home as well.
We elected to see Chicago, which is the longest running American musical in history and the third longest running on Broadway. Despite being based on a 1926 play written by Maurine Dallas Watkins, Chicago never feels dated. Featuring black comedy and clever satire, along with contemporary dance, the story takes the audience to the 1920s when aspiring starlet Roxy Hart (played by Amy Spanger) goes on trial for her life after gunning down her lover. Well-known hits like "All That Jazz" and "Razzle Dazzle" tell not only Roxy's story but also those of her fellow inmates. Her co-star, Velma Kelly, was played by Amra-Faye Wright, who has been playing her role worldwide since 2001.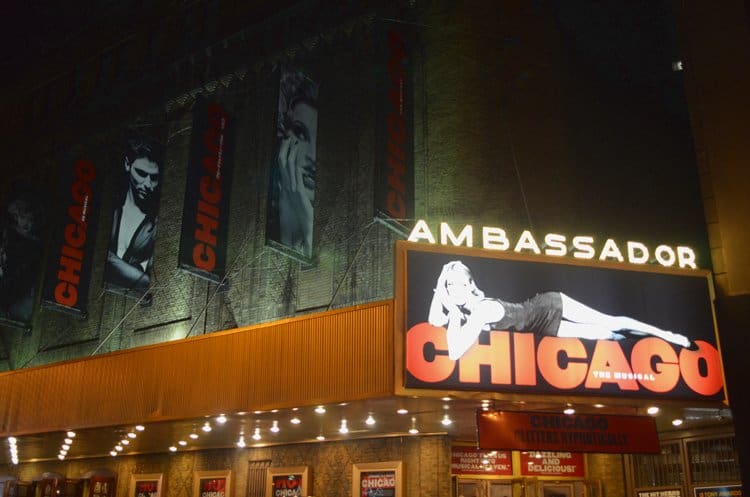 We had amazing orchestra seats in the beautiful Ambassador Theater and really enjoyed the performance. In particular I liked the way the orchestra was positioned on the stage with the actors on a tiered set piece, as well as the way all the actors were always on stage, even if just sitting in the background. Everyone had different roles to play and the supporting cast members are just as interesting as the leads. Even for a piece set in the 1920s, Chicago's subject matter is certainly not out of date, exploring the delicate interplay between celebrity, crime, politics, corruption, fame and the media.
Everyone planning a trip to NYC should get tickets to a Broadway show. The best way to be sure you experience the performance you want to see (and in the best seats) and to avoid hassles is to purchase tickets before arriving in New York. A great way to do this is through a tour operator:
• Attraction World (www.attractionworld.com)
• Attraction Tickets Direct (www.attraction-tickets-direct.co.uk)
• Lastminute.com
• TUI Travel (www.tuitravelplc.com)
• Virgin Holidays (www.virginholidays.co.uk)
• Titan Travel (www.titantravel.co.uk)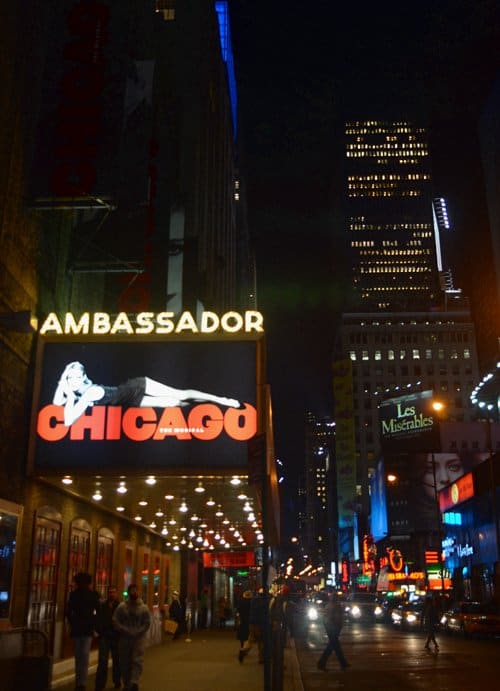 If you're already in the United States, Broadway tickets can also be booked through Telecharge.com and Ticketmaster. And be sure to check in with The Broadway Collection to get information on their current shows.
The Broadway Collection hosted our Chicago experience but all opinions are our own.
Have you been to a Broadway show? What did you think?
You may also enjoy these similar posts: