We had a very family focused New Year's this year. John's parents have been here with us over the holidays all the way from Australia and we all headed up to Chicago to visit my father's side of the family. They wanted to see snow and the Windy City did not disappoint. On New Year's Day we braved the icy roads (thanks for driving, Dad) to show them a little bit of downtown life.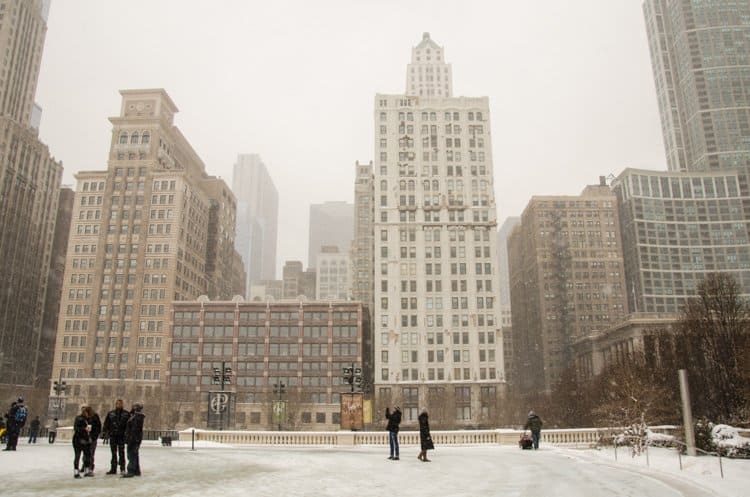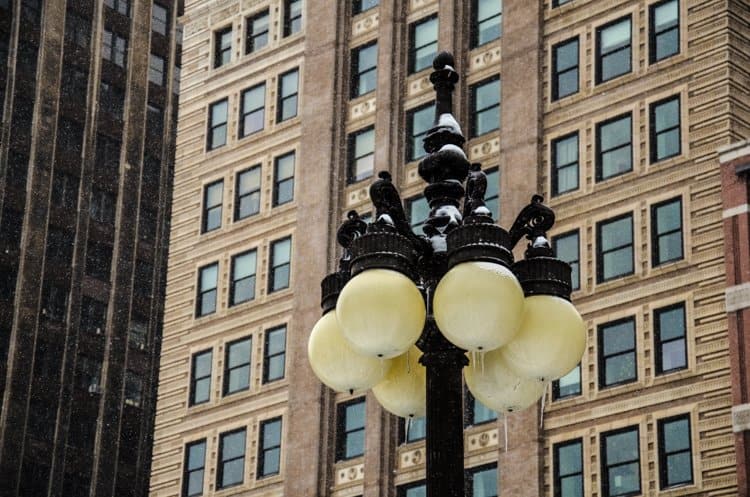 We were keen to show them the "Bean" (actually called Cloud Gate) sculpture in Millenium Park. Previously we've only visited this landmark in warmer temperatures so it was particularly fun to see it with an accumulation of snow on top.
This place is so much fun. I always love hanging around at the Bean and watching people take photos. The snow was coming down pretty consistently, enough to cover the ice skating rink below. This didn't keep the skaters away though. And, of course, eager shoppers were also seen along the streets despite the freezing temperatures.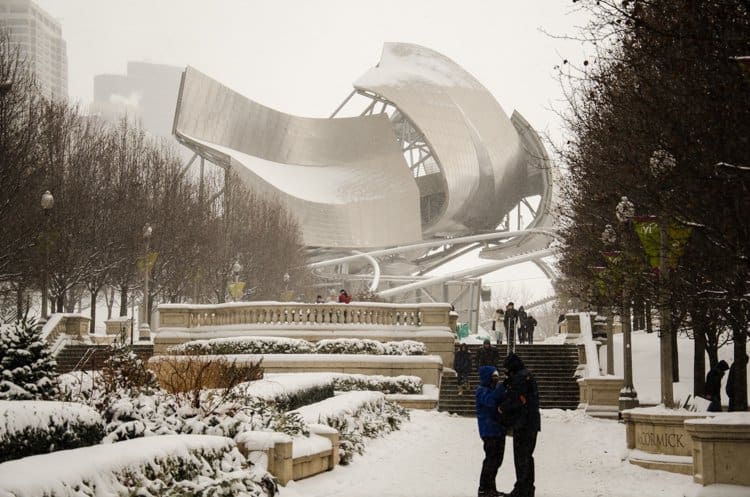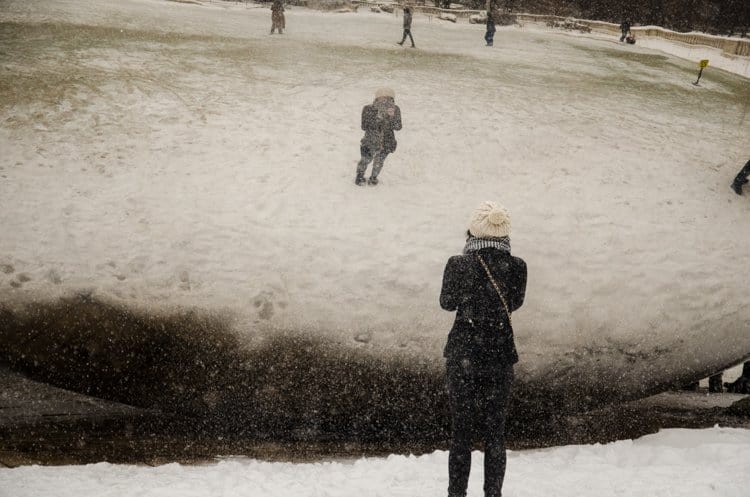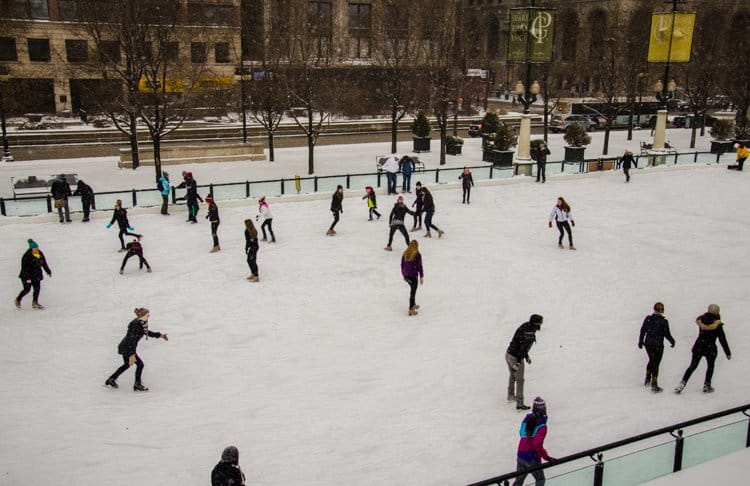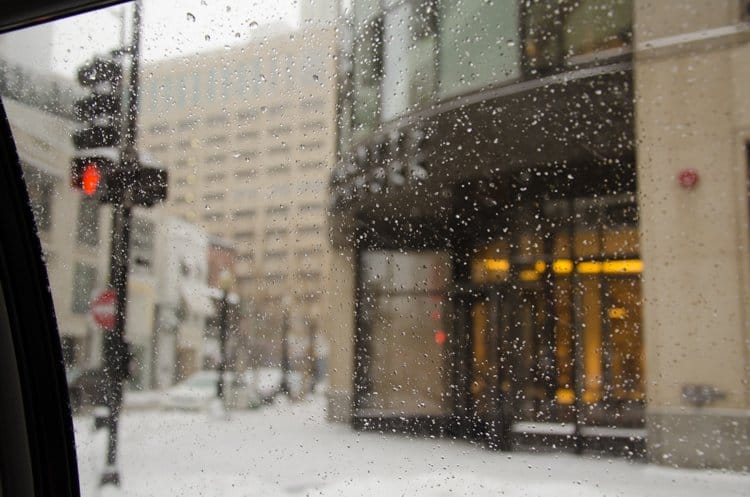 Being out in the cold makes a person hungry and what better snack than a deep dish Chicago-style pizza? We decided to take them to the place where it was invented: the original Uno Pizzeria (29 East Ohio, 312-321-1000).
We had to wait about an hour for our delicious Numero Uno with sausage, pepperoni, onion, peppers, mushrooms, tomato sauce, mozzarella and Romano cheese but it was worth it. While I'm still a New York-style pizza girl at heart, Chicago deep dish pizzas are close behind.
How did you spend New Year's?