Today begins the Chinese New Year celebrations and in honour of this we have a guest post from Erin Lidz, an English language teacher currently living and working in China and blogging at Hobosapient.
In China the anticipation of Chinese New Year (Spring Festival) can be felt weeks away. Red lanterns start to line the streets, bazaars pop up selling all kinds of food and candy, and trees are decorated with festive lights. As a working expat living in China it's especially exciting, as with the holiday comes a lovely 5-10 day paid vacation! It didn't take long for my excitement to wane, though, as I discovered that traveling during Chinese New Year is dreaded by Chinese, expats, and short term travelers alike. I'm a budget traveler, and the New Year is the most hectic and expensive time of the year to travel in China. Most Chinese people head back to their hometowns to spend the holiday with their close family. For many people it's the only time a year that they'll make the trip home. Additionally, most workers have at least a few days, but up to a week, before or after the holiday off, so tons of people are using that time to check out tourist attractions and take relaxed vacations!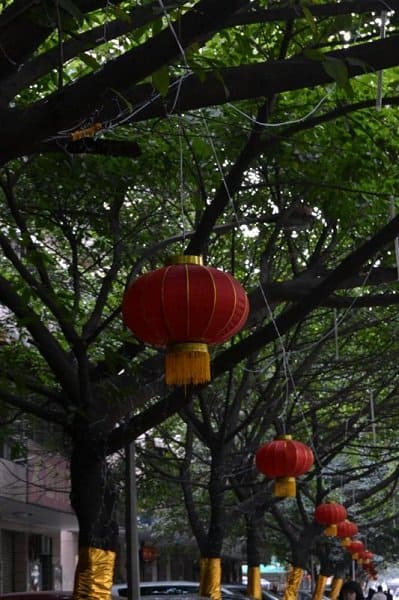 However stressful traveling during Chinese New Year may be, the block of time off is too tempting to pass up, so my boyfriend, Kevin, and I decided we had to make use of our vacation and explore somewhere new. Figuring out a way to avoid tons of tourists and stick to our pretty tight budget was a challenge. We made many mistakes, and our trip definitely didn't pan out just how we expected, but through trial and error we were able to better understand traveling during the most traveled time of year. Through this experience we discovered that
Chinese New Year isn't necessarily a time to avoid travel. Rather, it's a time to plan differently.
Pick a place that's off the tourist trail or off-season
There's no question that prices go up around Chinese New Year, so if you pick a place that's already at the top of your budget, expect your budget to get busted. Similarly, if you pick a place that everyone else wants to go in January or February (such as the beach, warm destinations and popular tourist attractions), you can expect all the madness that comes with huge crowds, as well as spikes in prices!
This doesn't mean you can't go somewhere desirable, it just means that instead of immediately envisioning yourself escaping the cold and catching some rays on the beach, button your coat up a little tighter and think about exploring the mountains! Be creative! What's something a little off the beaten track? The great thing about Chinese New Year is that it's celebrated everywhere, countrywide. You never have to worry about missing out as long as there are people around.
Kevin and I decided to head to northwest Yunnan province, which I would highly recommend. We've been exploring around Lijiang and Shangri La. Even though these places are popular with Chinese tourists, they're off-season, cold, and enough out of the way that we were able to dodge the crowds pretty easily.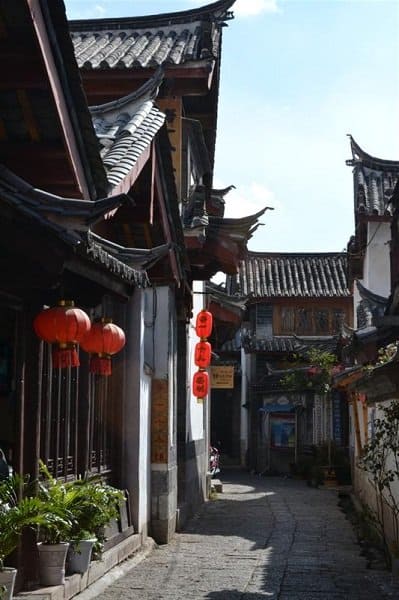 Book ahead!
Seems so obvious, yet this is the area where Kevin and I went terribly wrong, which resulted in a 14 hour, overnight train in hard seats. Granted, we decided to grab our tickets a mere 6 hours before we wanted to leave. Whoops!

It's not impossible to get reasonably priced transportation around Chinese New Year, but it's definitely not the time to wait until the last minute to book! Train tickets become available 10 days in advance at train stations and ticket offices. Chinese people will begin lining up to book their tickets, and for good reason! Train tickets don't become more expensive for the holiday, so if you're on the ball and make arrangements early you can get where ever you need to go without breaking your budget.
It's also important to book plane tickets as soon as you know where you want to go. Plane tickets, in addition to selling out, can get more expensive for the holiday. However, if you've picked some place that's off-season they shouldn't be unreasonable. We were able to book plane tickets home to Chengdu from Shangri La for less than $100 each. Tickets to big cities and areas along the coast were way more expensive, and thus not a possibility for us.
Be flexible!
Pick a place, book transportation to and from, and leave the rest up in the air! Transportation schedules and prices change during the holiday, so the information in your guidebook may not apply. Kevin and I got stranded in a town that we only meant to pass through (and had no information about!) because we took an extra train that was scheduled just for the holiday. Thus, it didn't arrive in time for us to make our connection like the regularly scheduled trains would have. We also had to nix one of our planned destinations altogether because no buses were running on New Years or New Years Eve! Thus, it's really important to pick an area you'd be okay with staying in for several days, and to throw strict and detailed itineraries out the window.
Also, you'll save money and avoid crowds by skipping out on tour groups or packages and popular tourist attractions. By renting bicycles for the day, Kevin and I were able to explore small villages around the area, visit monasteries, and get great views of the mountains for practically free (bike rentals cost us less than $5 each for the day)! Most of the people will be in a few of the places, so if you can live without seeing all of the "must sees" and do some discovering of your own, you can have a unique and tranquil vacation even in a popular place!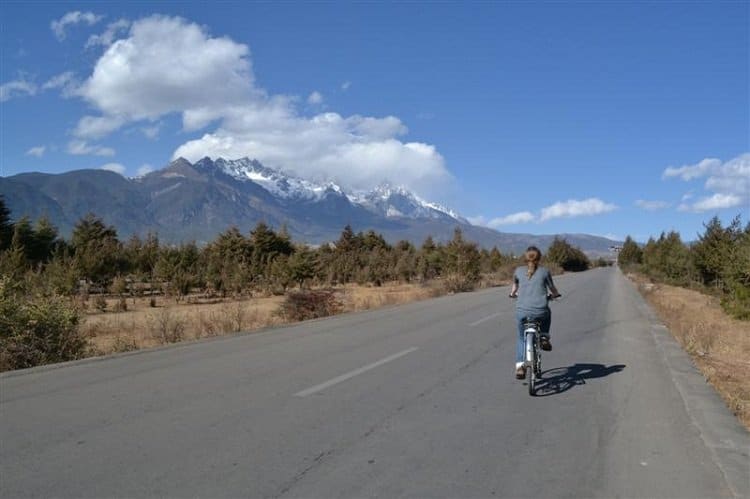 Chinese New Year is an exciting, festive time of year, so don't be afraid to get out and explore. If you're an expat, you can definitely put that time off to really good use. If you're travelling through China short term, don't have heart failure when you see hotel and transportation prices skyrocket. Think outside the box a little, and be extremely flexible, and a budget vacation is definitely within reach!
Bio: Erin Lidz is an expat determined to fund her travels by working and volunteering abroad. She is currently teaching English in Chengdu, China. Keep up with her experiences working as an expat, and her travels at Hobosapient.