The Lyngen Lodge offers many activities for guests. We had our eyes on dog sledding since we made our reservation and headed out with our guide from the lodge, Tom and the rest of the group.
The husky dogs were already howling when we arrived to meet them. They were excited and looked ready to run. We were suited up in waterproof one-piece suits over our regular winter gear, which felt like space suits complete with big clunky boots. After spending some time getting to know the animals, it was time to load into the sleds and start our journey.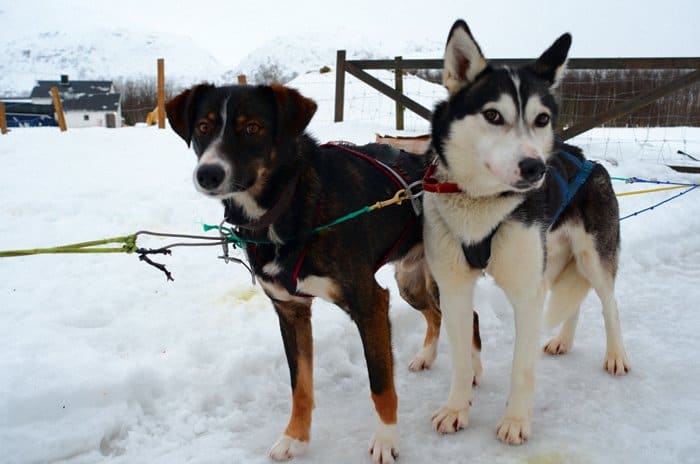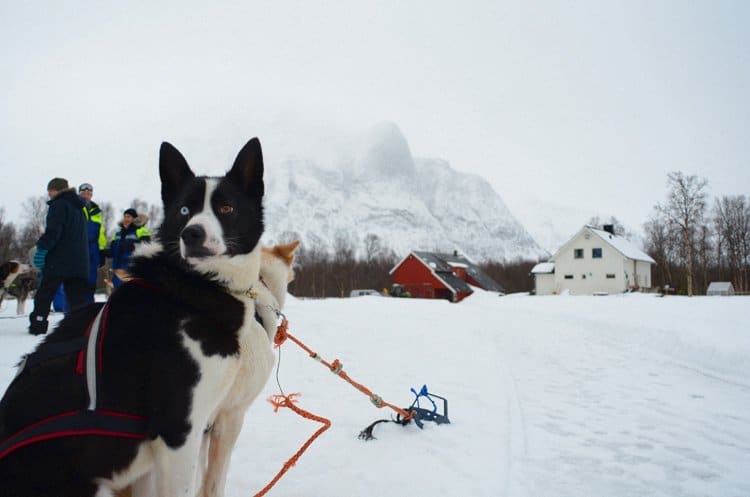 John was the driver of our sled, standing on the back while I sat in front, snuggled under a blanket. Ours was the second sled in the procession, following one of our guides who took the lead. The dogs seemed a bit distracted on this morning and it took a little while to get going. After rearranging them to put one of the more focussed ones in front, we were off.
The sleds go pretty fast considering how only five dogs were pulling each one. We were travelling along an already established path but imagine if the dogs had to forge their own path? They look small but are actually very powerful.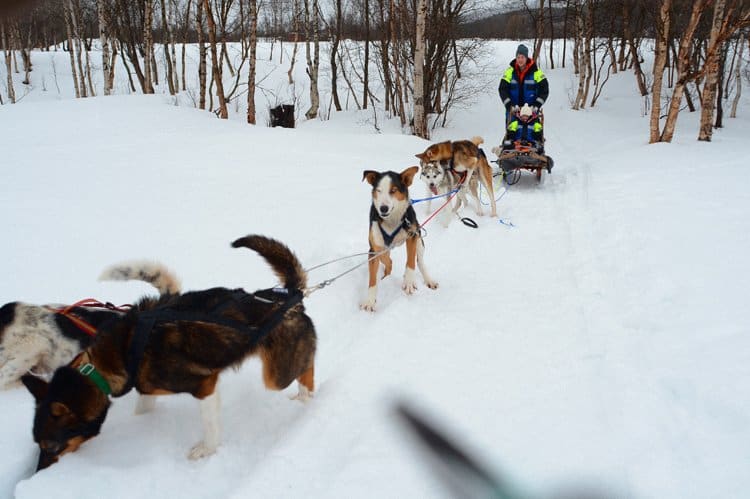 We enjoyed the beautiful scenery, travelling through woods and across valleys under the shadow of incredible mountains. John did a great job driving the sled, even helping to push it up a small hill. After about half an hour we arrived at a campsite for lunch.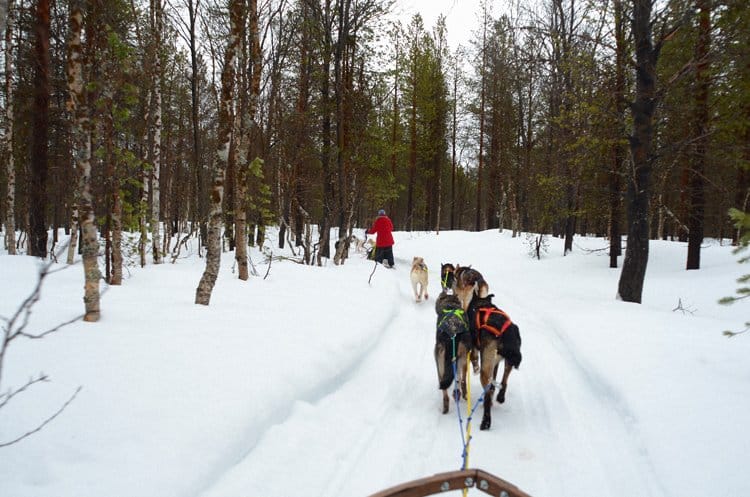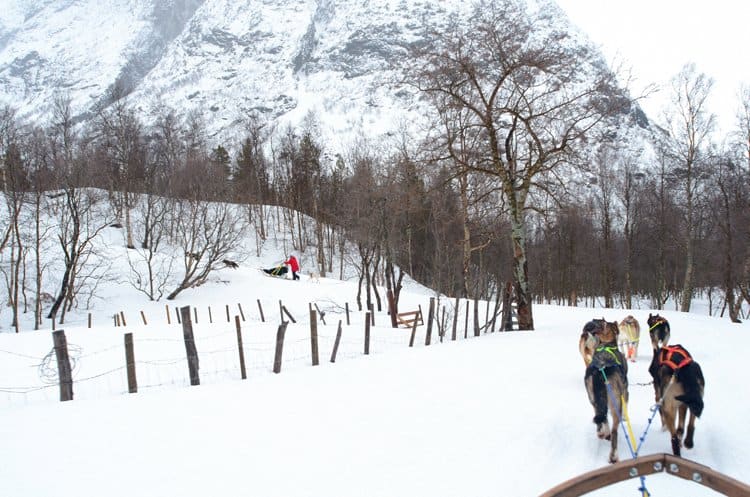 It is important to praise the dogs, which we did before sitting down to some hearty reindeer stew, which is a traditional dish of the Sami, Norway's indigenous people. We learned more about our guides and how they planned to compete in a sledding race soon. The race would last several days and the dogs would have to be at their peak performance.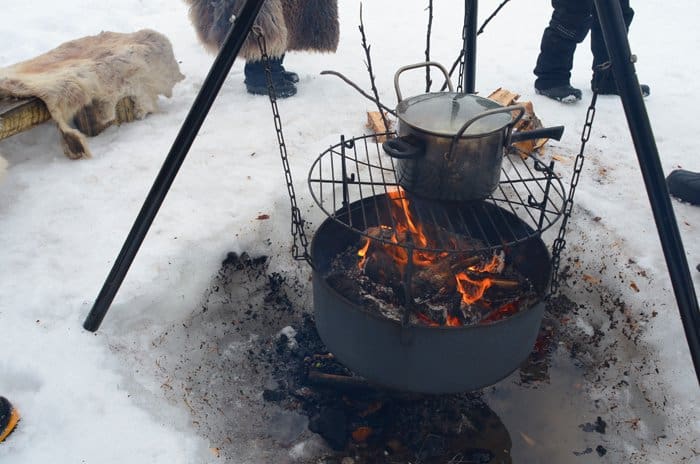 The dogs signalled the end of our meal by howling in unison. I don't know whether they did this because they had enough of their rest or because it was about to start snowing again, but it got our attention.
On our way back the snow whipped against our faces. John had a little mishap with the sled going downhill but saved us from crashing into a tree by steering away and diving into the snow himself. The paths are there but it can be easy to lose balance when you get a lot of speed going. Another time the dogs took off faster than he could release the brake and he had to chase after the sled. But I never felt unsafe and don't think I would have done as good a job driving.
We were treated to another howling chorus as we approached the place of our starting point. Were the dogs happy to be home or simply cheering themselves on after a great journey? The pack certainly seemed in good spirits, enjoying some food and praise before it was time to bid them farewell.
Have you ever been dog sledding?