Welcome to India - a land of diversity, cultural harmony and plenty of festivals, quite colourful and vibrant. India is no more just the mythical land of snake charmers and elephant trotters, but an upcoming superpower in its own rights, with an amalgamation of the old and the new. If this is your first time to India, we would like to share with you a few dos and don'ts to work with; ensuring a peaceful stay and a wonderful vacation. Keep these in mind and have a lovely journey.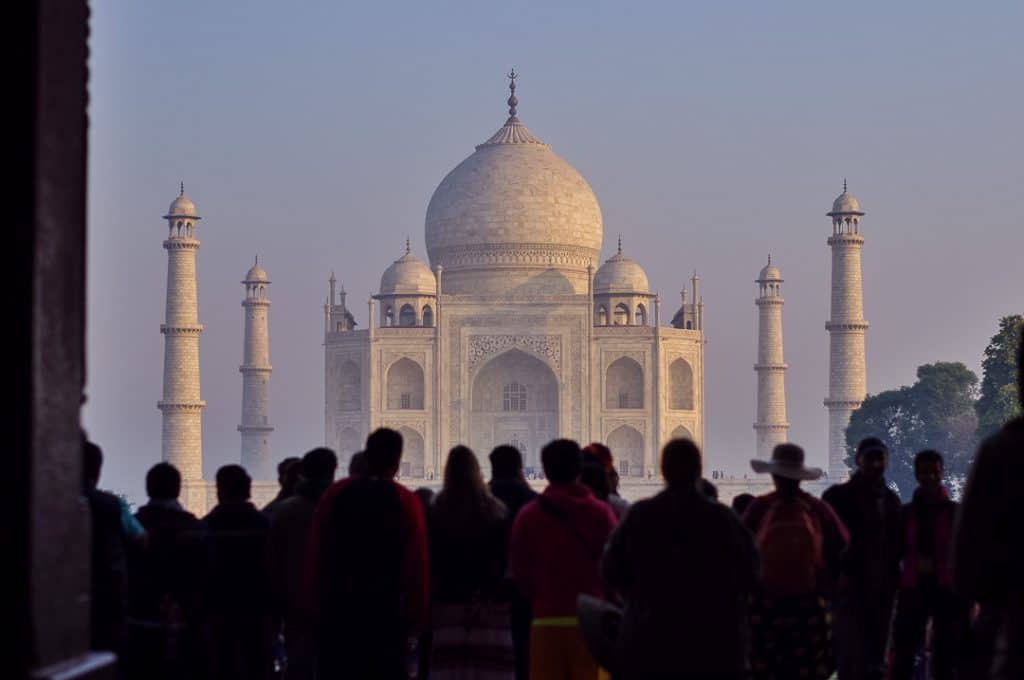 The Do's
Instead of booking yourself into a costly expensive hotel or motel, think of the homestay options. In doing so, you would experience firsthand the hospitality of Indian culture and the backbone of Indian homes- the Indian family. Needless to say, you would be treated as family, living with one and having a great time too.
Travel more by train and less by flight, which helps you experience the great Indian railways firsthand and the fun of it as well. Almost every Indian prefers travelling by train, and you have luxurious air-conditioned and hygienic railway services; catering included on board too. From the ministers to the poorest of the poor, a train ride is a part of life for one and all in India- you get to make new friends as well.
Keeping in mind the climes of the country, it would be best to wear loose cotton clothing as much as possible. Kurtas and pyjamas for men, linen pants too, while for women it would be nice to don on an Indian smart casual attire- salwars and lehenga skirts with tops and scarves.
Don't forget to keep your medical insurance handy, travel insurance and other documents on you and with you at all times- do carry them in a bag held closest to you in person- trust no one with this.
Do visit the ashrams and holy places, sightseeing spots and hire a licensed local guide to take you around for the same. He or she would be kind enough to help you around, with information and more. 
The Don'ts
If you do enter holy places of worship- Hindu and Muslim holy sanctorums especially, don't wear your shoes and enter- it is considered a mark of disrespect. Also don't enter without having your head covered (both genders), and when walking around the sanctum sanctorum, always do so in the clockwise direction. If you are visiting a Jain temple, don't wear black clothing, never carry leather items, and always seek permission before clicking pictures. There are a lot of social and cultural norms to be followed here. Observe what others do and follow them!
When travelling by train, carry your own food and water- resist the temptation of eating what your co-passengers offer- travel with reservation only and chain lock your belongings. Don't ignore any of these or you might end up being a victim of theft in more ways than one. If you are a lone woman travelling, you may request the ticket checker to accommodate you with other solo women travelers in the compartment.
If you are a man and are greeting women in India (small towns and suburbs or the villages) do not peck them on the cheek as a form of greeting, as you would in your country. The best way to greet a lady in India is to join your hands in the prayer form and say NAMASTE. This is for women and grown up girls that aren't 'westernised'- NAMASTE is a greeting and the safest way to socialize.
Never ever talk politics, religion or anything very sensitive with the Indian crowds and masses- chances are you may end up with too progressive opinions that may or may not be taken too well with the crowds. Don't ever talk about offering spiritual salvation, psychic services and peaceful nirvana to the many around- you may just be taken for a ride in return or harmed in more ways than one, spiritually too.
Do not eat from roadside stalls and small motels, unless your stomach is strong enough to handle the spices and the flavors. Due to the high pollution, dust and dirt flying around, most roadside eateries are deemed unfit for consumption- Indians themselves stay away from such snacking options most of the time, so why would you want to risk it?
Now that you are well aware of the dos and don'ts of travelling to India, are you thinking of getting hotels booked to this exquisite destination already? Look no further than Travel-Ticker.com as this website is not only packed with best prices for your hotel booking, but it's also convenient, fast and ultra-safe. Striving to provide the best service to their customers, Travel Ticker hopes you have a lovely stay with them! Namaste!