Ireland is known for its picturesque scenery: green landscapes dotted with castles and forts, winding country roads and quaint, colourful historic towns. Our first taste of this came with a day drive around County Clare.
A number of attractions draw visitors to this area. The scenic route around The Burren is packed with well-preserved historic and archaeological sites: Dunguaire Castle, Corcomroe Abbey, Poulnabrone Dolmen, Leamaneh Castle and Cahercommaun Stone Fort to name a few. It was enough for us to gaze at them from the outside for the cost of admission seemed to be €6 per person per place. It adds up!
The roads are narrow and windy with few places to stop for photographs so we just enjoyed the ambience. Lavender limestone mountains towered over various shades of green fields and farmlands. This is one of the wettest parts of the country so we often needed our windshield wipers. One would never guess it was summer as cold winds caused us to pull our jackets tight when we stepped out of the car.
Nowhere was as windy as the Cliffs of Moher. Eight kilometres of rock layers rise up to 214 metres over the Atlantic Ocean, providing views of the Aran Islands and Galway Bay. These are the most visited natural attraction in Ireland with wildlife like birds, dolphins and seals visible on clear days. We were not so lucky with the weather but at least the rain held off while we walked around the grounds. Admission to the Cliffs is €6 per person, not including the O'Brien's Tower lookout; the modern visitors centre contains a shop, restaurant, several exhibitions and facilities.


The Burren was a great introduction to Ireland's beautiful countryside. Our next stop is the Dingle Peninsula.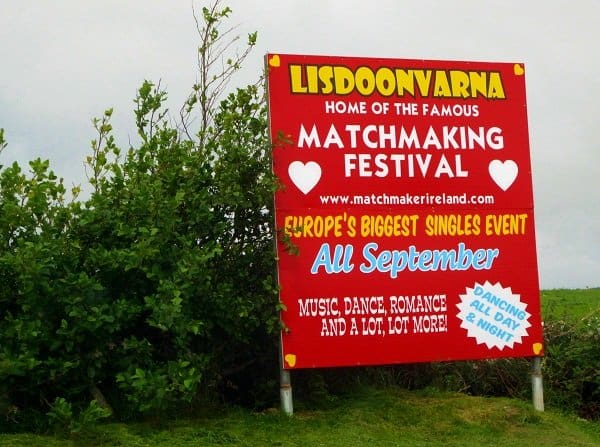 Getting there: From Dublin, take the M4 to the M6 (or the R148 to avoid tolls) and at Athlone take the N6 to the N66. From Gort you'll be able to choose the country roads taking you around The Burren. We stayed in the charming city of Galway, famous for its many festivals held year-round. From Galway it takes about an hour and a half to reach the Cliffs of Moher by car and more time to drive around; I would allow a full day. It may make more sense, however, to just stay at one of the many hotels or B&Bs in County Clare - we saw plenty of vacancy signs, even in summer. Ferries to the Aran islands depart from Doolin. Those travelling from the south can take the Killimer car ferry (€18 one way) or drive via Limerick.