Next time you're juggling your laptop and carry-on bag in a crowded airport security line or trying to find a comfortable place to sit during a layover, try not to get too down about what we're about to show you. Yes, not everyone travels the same way. Some passengers drive right up to where their plane is parked, stroll through the doors of the airport, put on their noise cancelling headphones and take off shortly after with no crowds or hassles. Welcome to the world of private aviation.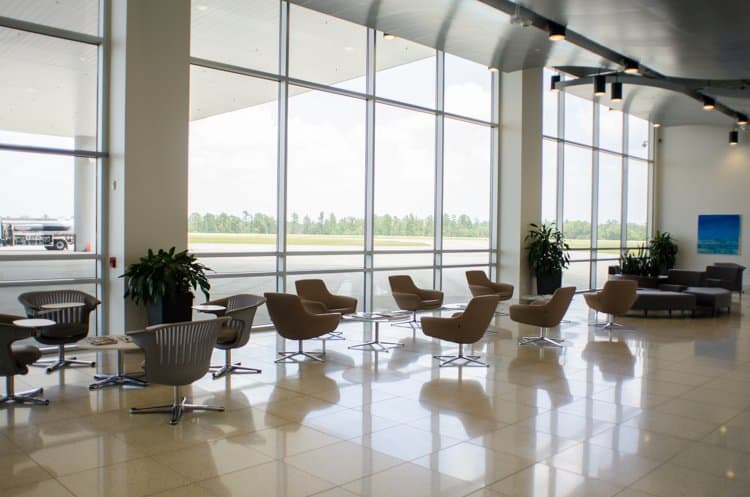 We recently had the opportunity to tour the brand new Galaxy FBO facility at the Lone Star Executive Airport in Conroe, TX, about a 15 minute drive north of The Woodlands. This corporate and general aviation facility features two 50,000 sq ft hangars, VIP lounges, conference rooms, offices and the Black Walnut Cafe, where we were treated to a delicious lunch during our visit.
As we relaxed with some beverages (we highly recommend the Apricot Peach iced tea), it was fun to watch some small planes take off and land. John enjoyed the BWC Chicken Tenders Basket with cayenne ranch and honey mustard dipping sauces while Andrea had the delicious Grilled Chicken Croissant sandwich with peppered bacon and spicy avocado ranch.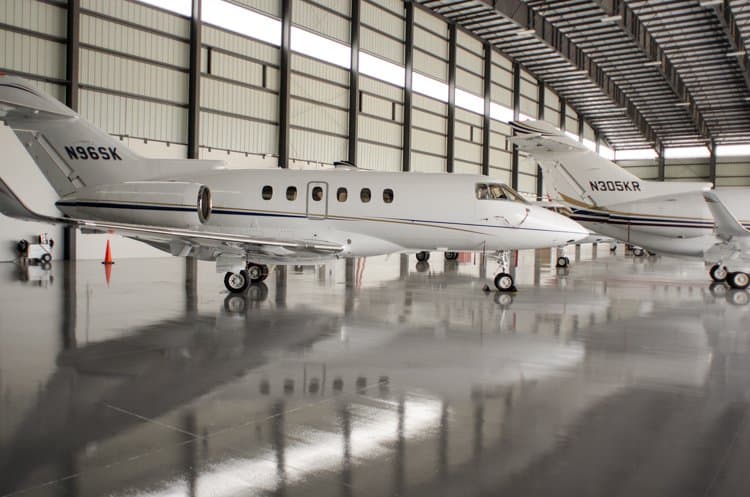 After lunch, Galaxy FBO owner Dirk Laukien gave us a personal tour of the facilities, which includes the world's largest FBO arrival/departure canopy. This provides comfort for passengers and crew alike in the soaring temperatures of Texas. Private aviation travellers can enjoy a party in a VIP lounge or make it a day of work in one of the conference rooms. Private parking is available as well so they can leave their vehicles there in confidence, including a charger port for Tesla vehicles.
We also climbed aboard one of the private jets: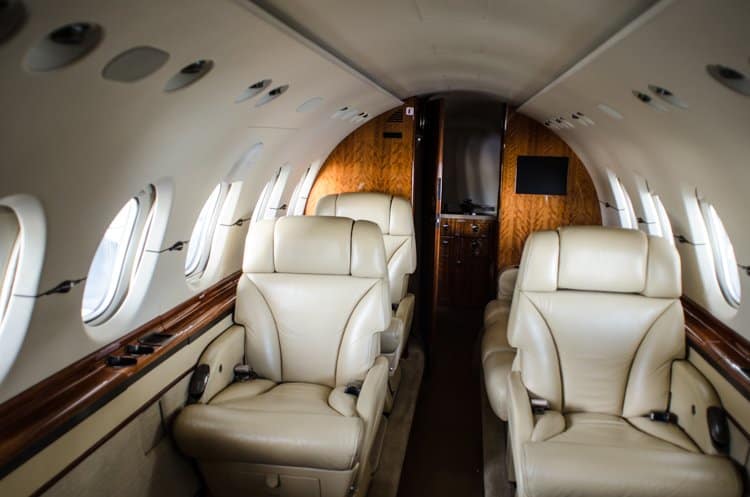 These passengers have their every whim catered to, both on the ground and in the air. According to Vice-President and pilot, Jeremy Gee, this might include blueberry muffins at 3 am. Talk about having friends in high places!
Have you ever flown on a private jet?