San Antonio is home to dozens of attractions, leaving visitors only with the problem of figuring out how to best spend their time. From museums to theme parks to historic sites, there is something for everyone in San Antonio. It's a very family-oriented city as well. Luckily, some of the most interesting attractions won't cost you anything to experience.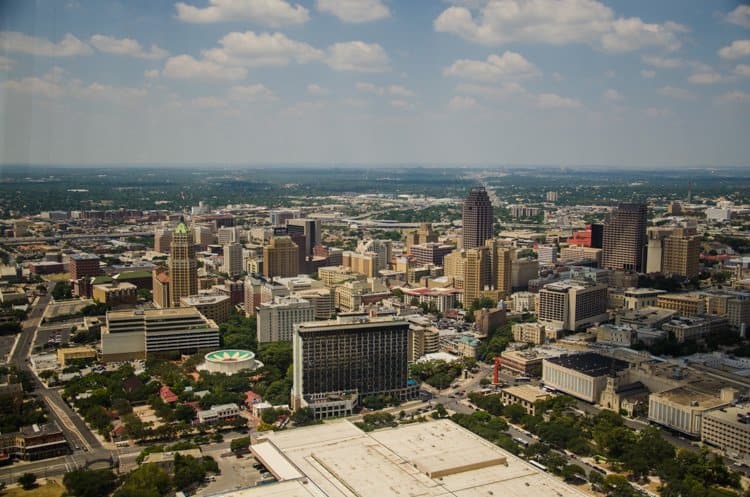 The Alamo
Alamo Plaza, thealamo.org
This bastion of independence may be one of San Antonio's most famous attractions but admission is free. It's the site of an epic battle for the freedom of Texas in 1836 and the grounds and buildings are a sacred memorial maintained by The Daughters of the Republic of Texas. Inside you'll find The Shrine, two museums, a library, a meeting hall, the Wall of History, a film and beautiful courtyards and waterways.
The River Walk
A beautiful place to amble and explore, The River Walk connects a few important areas of the city via pathways located below street level. This attraction is as free as the sidewalks and you'll enjoy many excellent shops, restaurants and market tables along the way.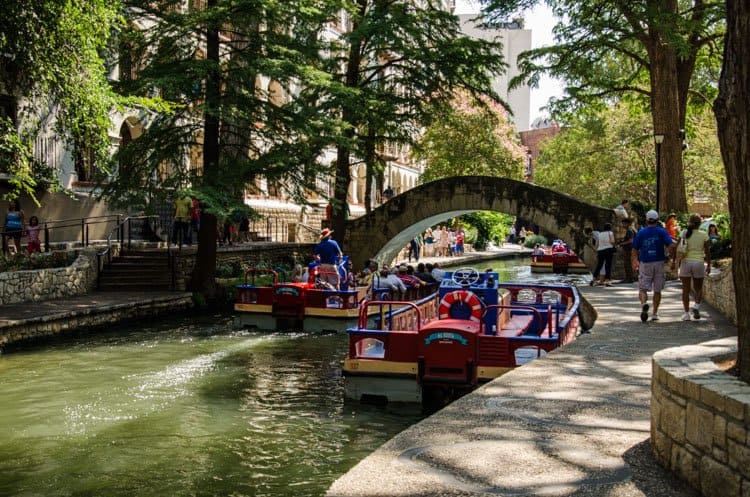 San Antonio Missions National Historical Park
www.nps.gov/saan
Experience four Spanish Colonial 18th-century missions: Mission Concepción, Mission Espada, Mission San José and Mission San Juan Capistrano. An eight-mile trail connects them, making it easy to visit the largest collection of this style of missions in the United States.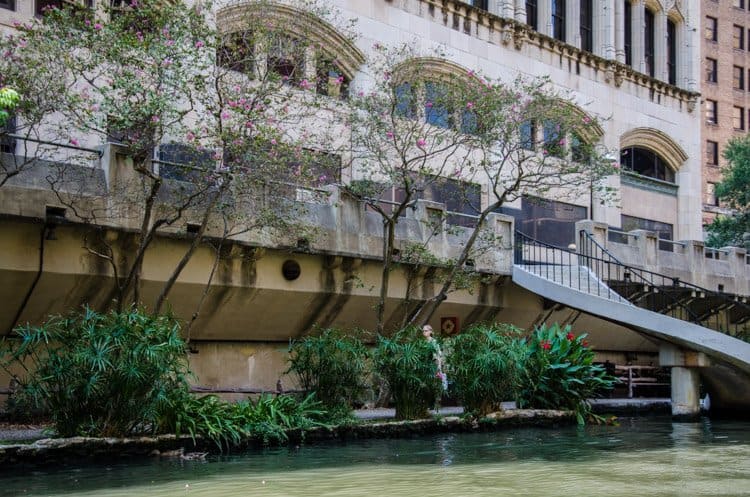 Fort Sam Houston Museum
1210 Stanley Rd, arnorth.army.mil/FSH-Museum.aspx
Open Wednesday through Sunday, this US Army post offers a historical museum and the US Army Medical Department Museum, which tells the story of the world's largest health care training and delivery system. Visitors can also see The Quadrangle, site of Chief Geronimo's capture in 1886.
Southtown
Just south of Cesar E. Chavez Blvd.
This unique, diverse  arts district is alive with historic architecture, shops, restaurants, converted warehouses, galleries and artists' lofts. It includes the King William Historic District and the Lavaca neighborhood. Don't miss the various Friday and Saturday events that see live music, gallery openings and area showcases.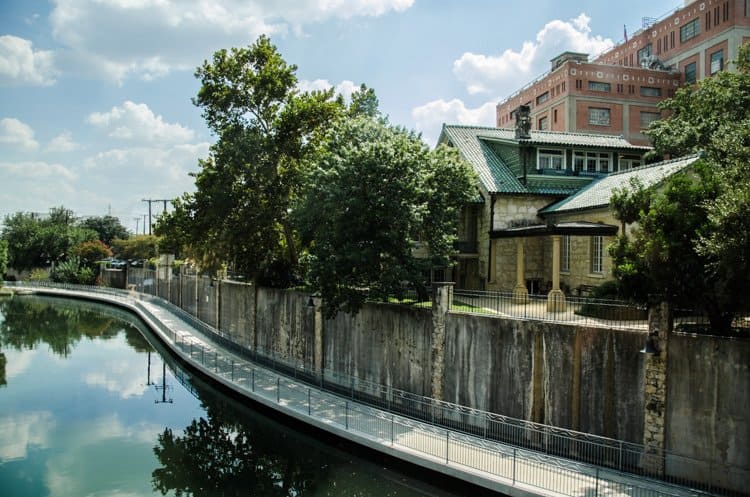 Pearl Brewery
atpearl.com
Currently undergoing redevelopment, 128-year old Pearl Brewery is home to the Culinary Institute of America San Antonio, Aveda Institute San Antonio and a bunch of hip shops and restaurants. Don't miss the Saturday morning Farmer's Market, San Antonio's largest.
Market Square
514 West Commerce St, sanantonio.gov/marketsquare
The largest Mexican Market outside of Mexico invites you into its festive atmosphere where you can browse market stalls, shops and boutiques or enjoy hearty Mexican food while enjoying the music of mariachis.
Guadalupe Cultural Arts Center
1300 Guadalupe St, guadalupeculturalarts.org
This multidisciplinary arts center features a variety of artists from San Antonio and around the world. Visit the website to discover what's currently happening at the center and be sure to call ahead to schedule a tour.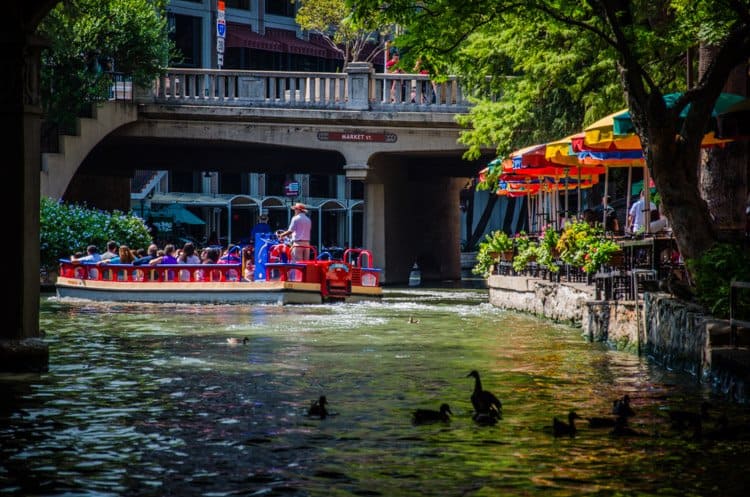 Japanese Tea Garden
3800 N. St. Mary's St, japaneseteagarden.org
Wander among the beautiful flowers, Koi ponds and waterfalls in this converted rock quarry.
Lackland Air Force Base Air Force History & Traditions Museum
2051 George Ave, aero-web.org/museums/tx/htm.htm
Tour 46 historic aircraft at this wonderful museum. You must email [email protected] at least four days in advance to arrange admission.
Many thanks to the San Antonio Convention & Visitors Bureau for your hospitality during our stay.
You may also enjoy these similar posts: