Our time in Lyon and Bordeaux was just wonderful. We got to re-connect with the things that we love about France. Like...
Bikes
If I close my eyes, I'll still know I'm in a French city from the sound of the motorbikes buzzing in the streets.
Markets
Wherever you are in France, there will be a market in your neighbourhood. You can chat with the farmers and pick up fresh produce there. Usually you'll be able to do this more than once a week. I love the atmosphere of a French market: lively, interesting and most definitely local.
Food shopping
Even if you don't go to a market, there are heaps of specialty food shops in each neighbourhood. It's so relaxing to spend time in each one, picking up what you need for that special meal. My daily baguette run was a highlight when we lived in Paris.
Quirkiness
I'm never bored in France. The people fascinate me and individuality is strong there.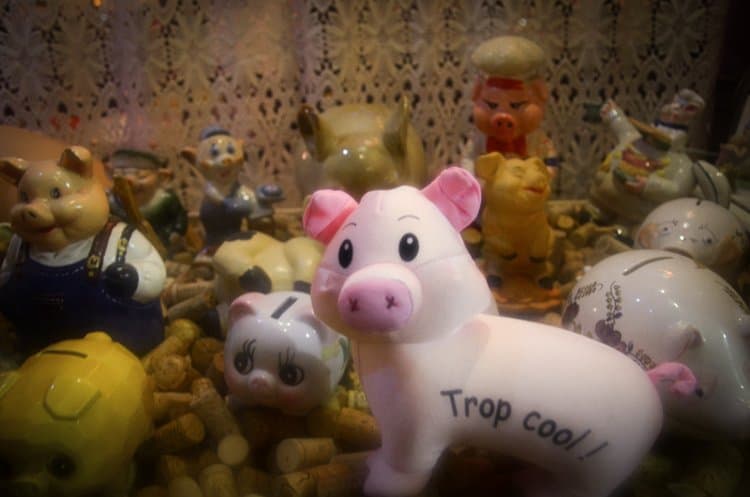 Romance
Love is always in the air in France. It's easy to get caught up in it yourself.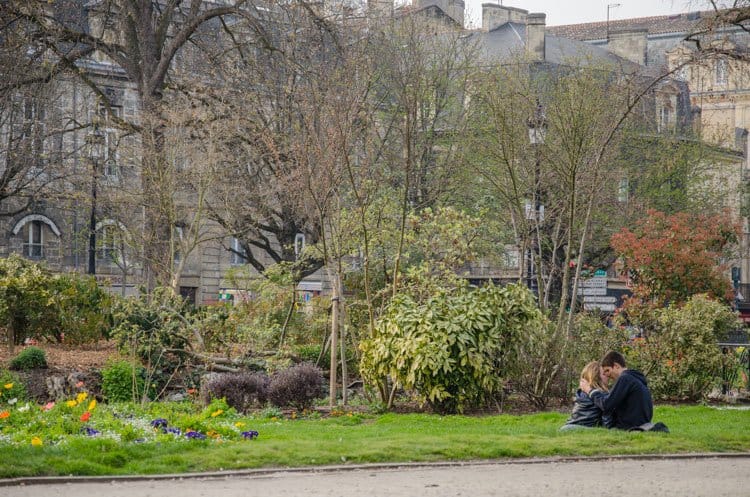 Wine and Sweets
France has some of the world's most delicious wine and I've yet to meet a sweet I didn't like there. Be sure to try many varieties of both on your travels through the country.
Shabby Chic
France is old. You see its tired face in the buildings and on the streets. Things are not always shiny and new. Its quality, however, is impeccable. France is home to some of the most beautiful buildings I've ever seen, amazing food, pace-setting culture and exquisite clothing and crafts. French style and quality is unsurpassed. The mix of old and new, high-end and low-market, traditional and modern is at the heart of its charms.
Pharmacies
There's a green cross on just about every corner. Inside you'll find helpful staff and all sorts of health products. These have always been handy for me when filling prescriptions on the road because you don't always seem to need one. I always feel like the pharmacy staff in France really care and try to help you.
Crepes
I can't get enough of these. I prefer the savoury ones, filled with cheese, mushrooms, spinach and ham - or whatever you fancy. It's fun to watch them being made and there's no better treat when you're hungry after exploring the city.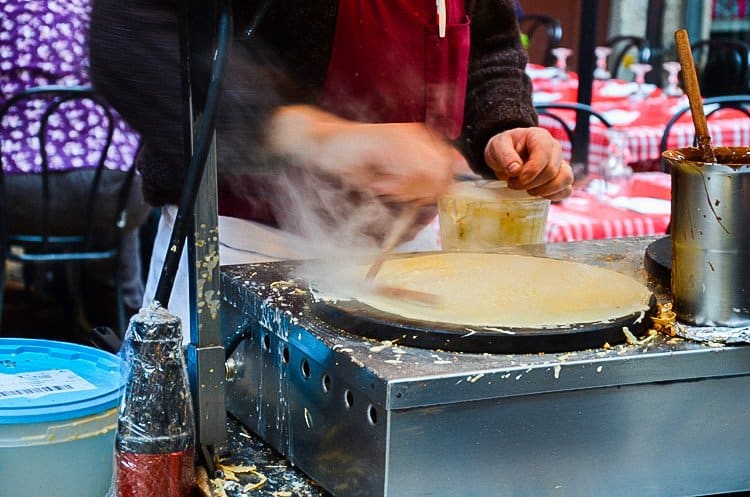 What's your favourite thing in France?