John always professed a preference for Finland among all the Nordic countries but I was not prepared  for how much I was going to love it. Not only are the people incredibly friendly and hospitable, it's also just a cool and interesting place to be. If you want to experience what I'm talking about, head down to the Design District in Helsinki.
'Scandinavian design' is popular throughout the world, but I had no idea that Finland isn't technically considered part of Scandinavia until this trip. Never mind the classifications because Finland has amazing designers and Helsinki is World Design Capital 2012. This part of the city is the perfect place to explore what they have to offer because within a very small area you'll find tons of shops, galleries, museums, showrooms, agencies and antiques stores. Exploring is easy with the mobile app available at designdistrict.fi or a paper map from the tourist office.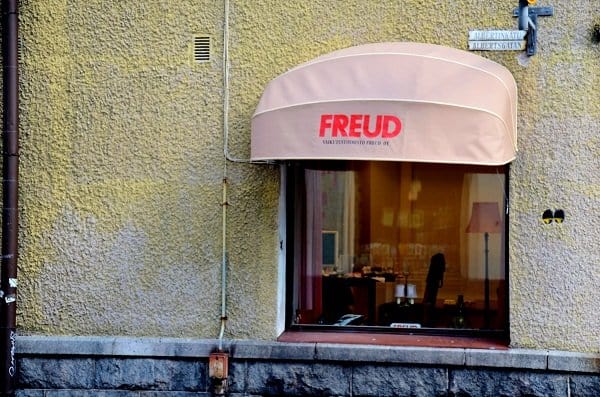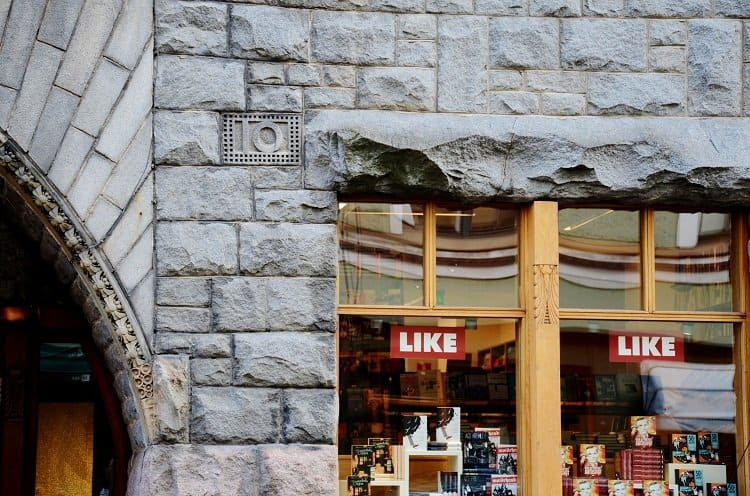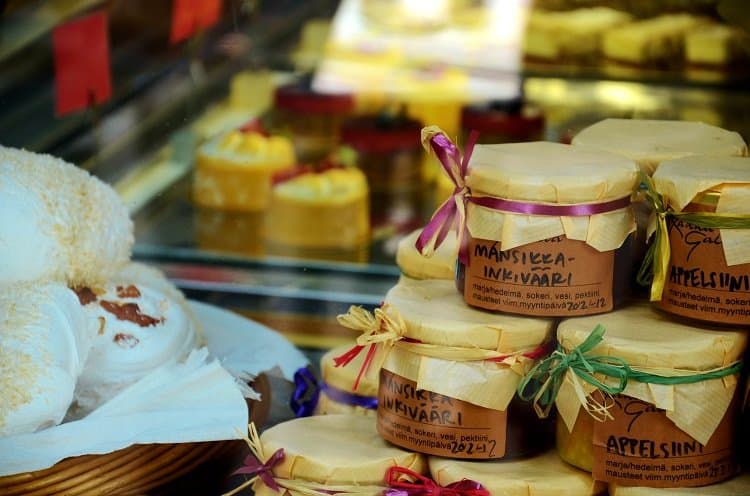 While we always planned to visit Helsinki, our motivation for this particular trip came from our visiting friend, the uber-talented Kyle Hepp. She's an amazing international wedding photographer who is so good that I've considered planning some kind of vow renewal just to have her shoot our wedding (we met her after we got married). Here she is at work on the streets of Helsinki:
So the title of this post could just as easily have been "Some Friends Having Too Much Fun In Helsinki" because that's what we did. It's pretty satisfying just to walk the streets of the Design District and take in all the strange odds and ends that are collected there. The entire area is perfectly curated with this strange mix of old and new. You kind of don't get why the old stuff is there and are just as easily confused by some of the newer things you come across (see a later post to come on Finland's quirks).
But we also wanted to do some shopping and one of our first stops was the independent music store Stupido Shop (Iso Roobertinkatu 23, stupido.fi), where John and Kyle picked up some new tunes.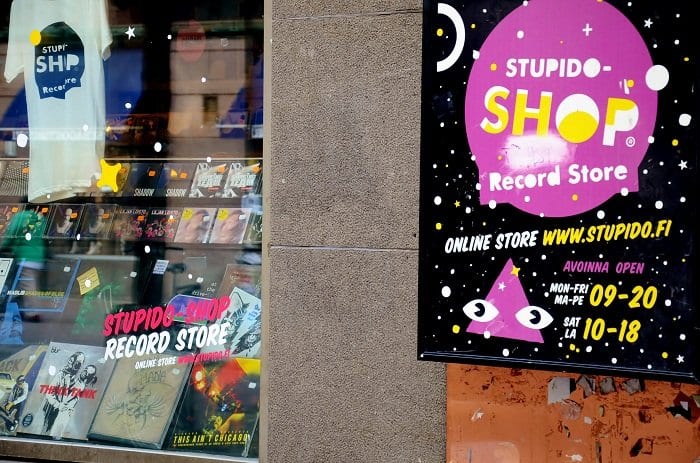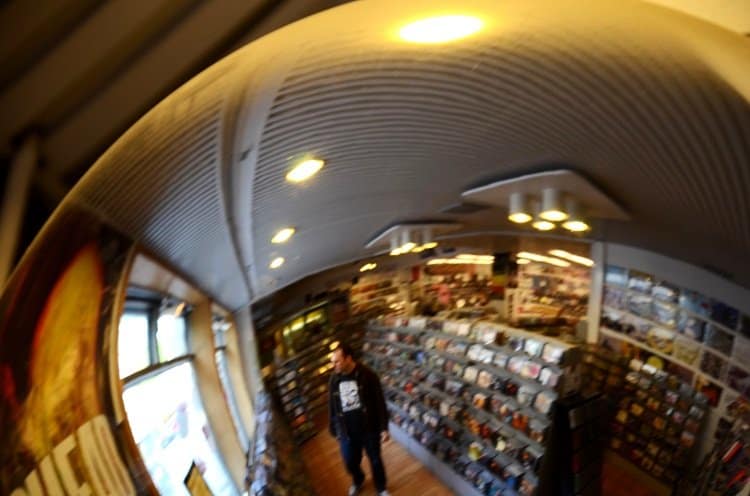 Back onto the streets we hit up a few more shops. One can find anything in the Design District, from clothing to furniture to jewellery to food.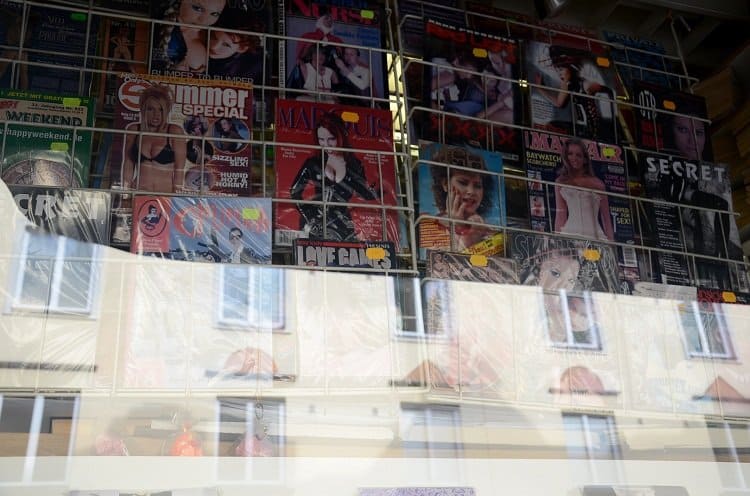 Marimekko (Pohjoisesplanadi 33) is  one of the larger Finnish design chains but they still keep a small shop in the Design District and we had a lot of fun with their giant iPhone...before I picked up a new autumn coat.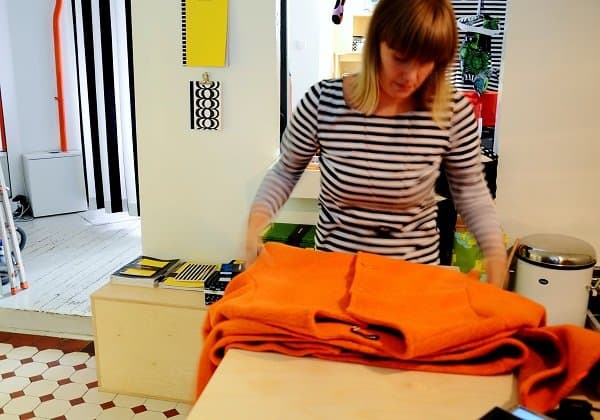 After lunch we poked around in a few more shops and also checked out a couple of galleries, including Laboratory (Erottajankatu 9B, courtyard, laboratory.fi / helsinkistreet.fi), a collective made up of award-winning photojournalists. The entire exhibit featured their street photography, my favourite type.
Everywhere I looked there was an exhibition or gallery tucked away in a courtyard or even downstairs within a shop. We could have spent much more time browsing but torrential rains came and we found ourselves cozying into the awesome bar, Latva (Korkeavuorenkatu 25, latva.fi). This became "our bar" for our few days in Helsinki.
Another cool place to check out is the WDC Helsinki 2012 Pavillion (between the Design Museum and the Museum of Finnish Architecture, wdchelsinki2012.fi), which is a public meeting place hosting free workshops, classes, flea markets and film screenings. It's only open until 16 September so hurry over.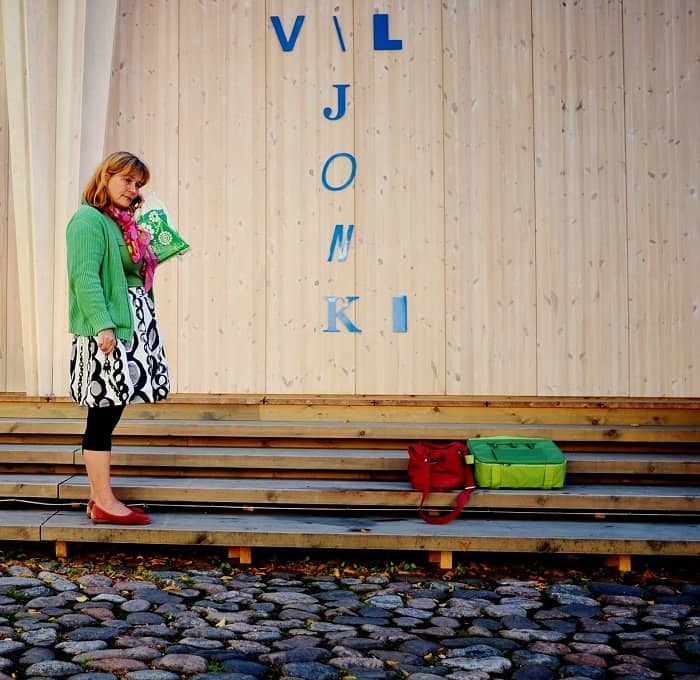 Er, almost.
Our last stop was Funky Burger (Annankatu 31-33) for a burger and last drink of the night. Even the sports bars in Helsinki are hip.
The place to stay in the Design District is the very chic Klaus K Hotel, which offers boutique luxury in unique design rooms and suites inspired by Finland's national epic.