We've been in Stavanger for less than a week but we're already starting to fall in love with it. Moving to a new place in springtime is certainly a plus: the sun has been shining since we arrived and it's warming up. We didn't really know what to expect from Norway but so far we've found the city to be beautiful and the locals are friendly and helpful.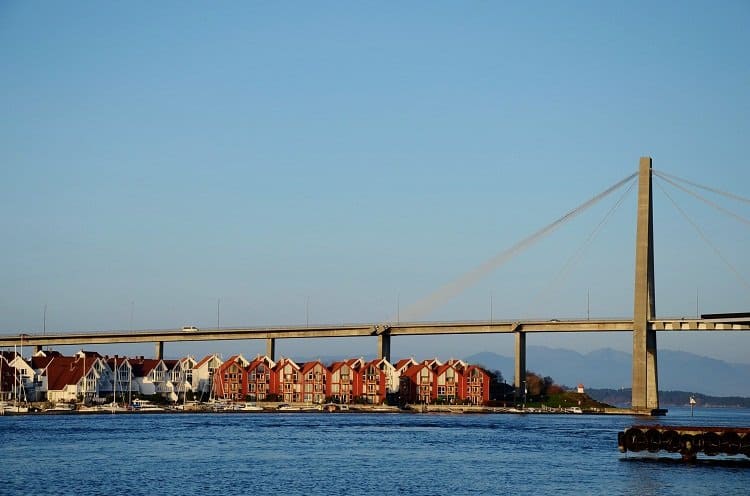 Those not familiar with Norway may have only heard of the capital, Oslo, but Stavanger is over on the west coast just 50 minutes away by plane. Situated in a
fishing, farming and gastronomic area
, the city is booming - it's dubbed the 'Petroleum Capital of Norway' and there is plenty of work here, keeping prices high and accommodation scarce (book early if planning a visit, especially for mid-week).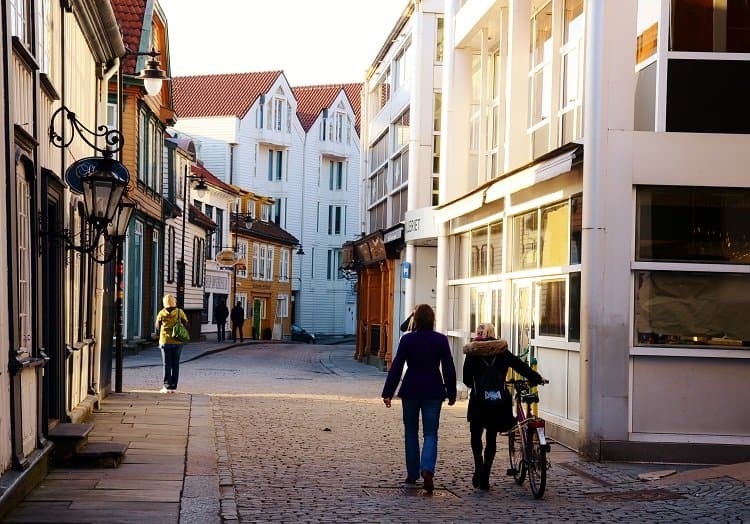 It's easy to see why this is a popular destination for travellers as well. We're surrounded by incredible hiking areas and natural attractions like the famous Pulpit Rock, which John and I can't wait to explore. The city centre itself is quaint and beautiful, with cobblestoned streets and hills leading up to views over the water and mountains, and plenty of bars, restaurants and shopping.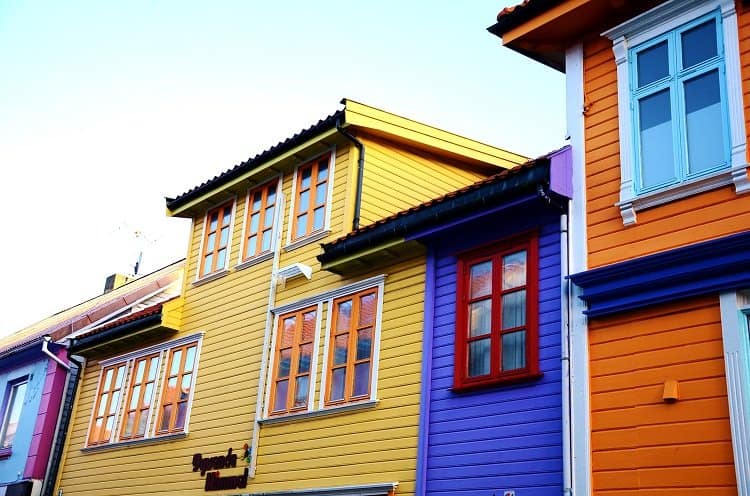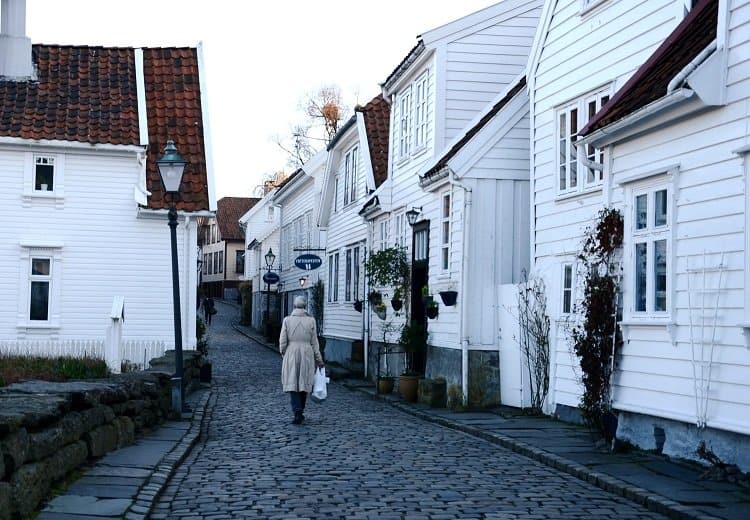 The part of town known as 'Old Stavanger' has 173 wooden buildings dating back to the 18th century and this area in particular features white cottages. The city has the largest concentration of wooden houses in all of Europe (there are around 8,000 here). Many of these are brightly painted and it makes for a beautiful, quirky and colourful town.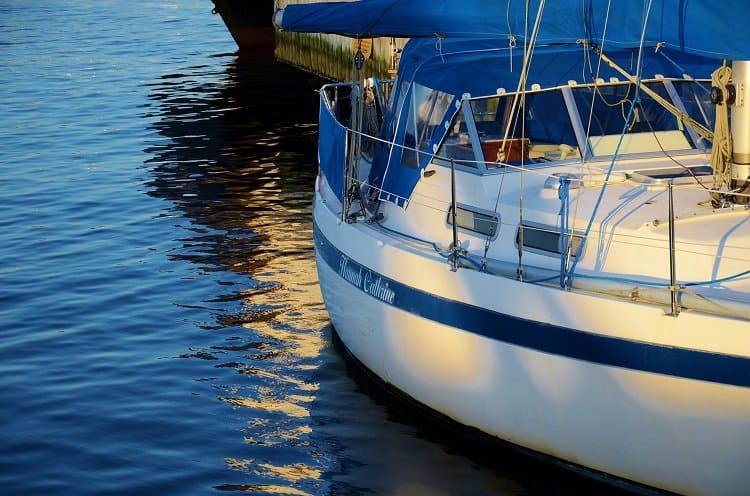 What else do we have?
More than 30 festivals each year and quite a few of them look really interesting: Scandinavia's largest food festival, an international tattoo convention, a different music festival for every taste, a comedy festival and Livsglede, which is said to have a "focus on lust for life," are just a few of the offerings.
40 different museums and exhibitions
Norway's largest shopping mall
As you can probably tell, we're excited about our new location. For us it's perfect because we're at a stage in our lives where we're ready to be settled in one place and hope to start a family this year, but we aren't finished exploring the world yet. We're less than two hours by plane from London and a few hours from the rest of Europe (with so many direct flight destinations from Stavanger) so we can head out on trips whenever we want knowing that at the end of the day, we can retreat to a quiet, beautiful place away from it all.
Have you ever been to Stavanger? What did you like about it?