Never heard of Lund? That's alright. Although it is one of Swedens largest cities, it is hardly known outside of Sweden. A real hidden gem! Lund is one of Skånes largest cities and it has the biggest university of Sweden, Lunk University.
Lund is only 10 minutes away from Malmö so it is a very good idea to combine both cities.
Lund has a very relaxed atmosphere and is a laid back city. You'll find some cozy shopping streets with fancy coffee bars and nice restaurants. If you are more into culture or nature, than Lund certainly has something to offer as well: you can find an astronomical clock from the middle ages at Domkyrkan or take a walk through the botanical gardens.
How to get to Lund?
It's quite easy, Lund is only a 40-minute train ride away from Copenhagen and only 10 minutes from Lund (by train or bus). Lund is quite a compact city so you can easily walk to all the highlights.
I visited during winter times and could enjoy Lund with some snow. I really enjoyed the city and I am planning to return during the summer months. I'm happy to share my favourite spots in Lund.
What to do in Lund for a day : favorite spots in Lund.
Domkyrkan
The cathedral dates from the 12th century. It is the most visited cathedral in Sweden and has around 700,000 visitors each year! As you enter the cathedral, immediately to the left, you'll find an astronomical clock from the middle ages. Try to plan your visit so that you are in the cathedral at 12h or 15h. That's when you can see a little showcase. If you understand some Swedish, it could be interesting to show up 15 minutes early as they give an explanation of the history of the clock and how the clock works. The clock dates from the 15th century.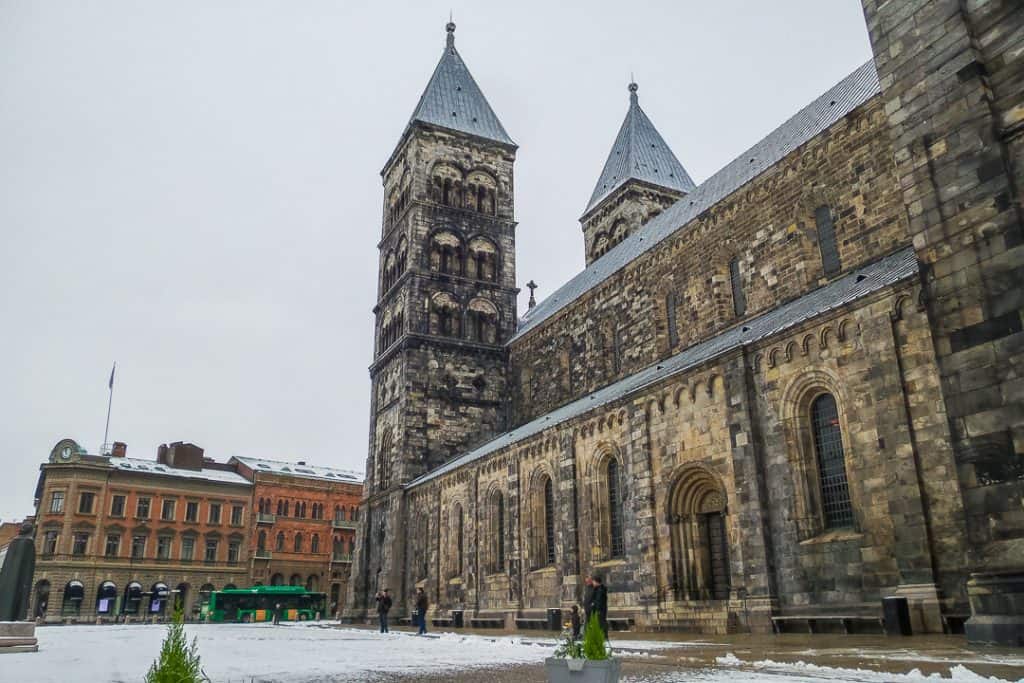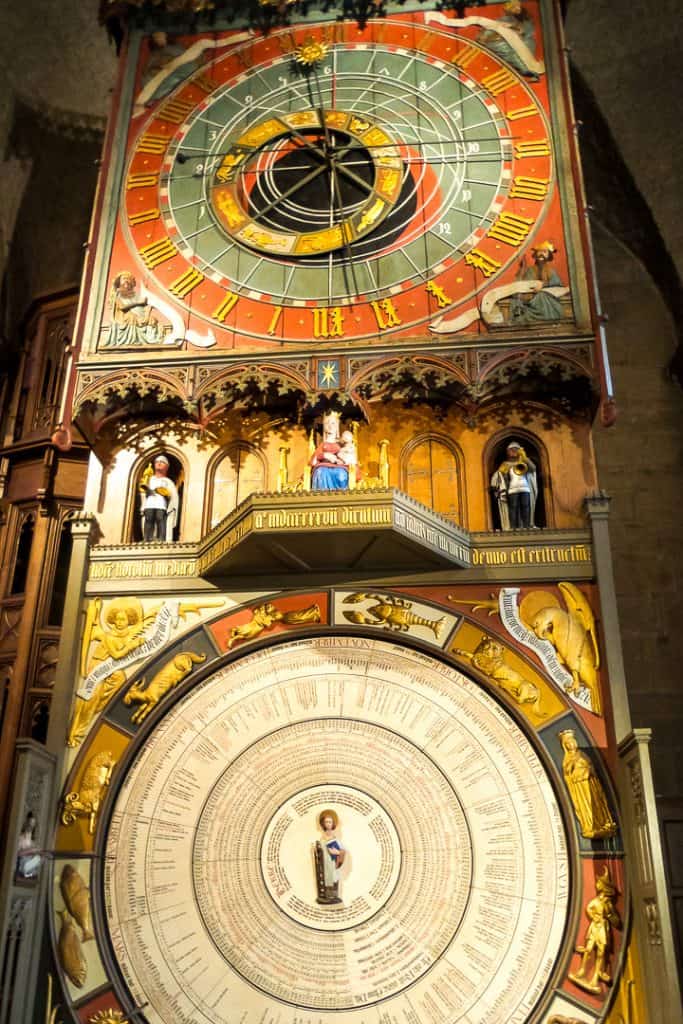 The cathedral, with its two towers - Lunnapågarna, as they call the towers - is an impressive building, a real landmark, and can be seen from nearly all around the town.
Botanical gardens
These botanical gardens are really in the middle of the city. It's an awesome spot to walk around and to relax. During spring- and summertime you can admire more than 7000 different species. Don't forget to drop in at the orangery. You can visit for free between 11h and 15h.
City park
Ask any local and the chances are big they will call the city park their favorite spot. Swedes like to spend time outside. They really make the most of every hour the sun shines. Who can blame them with sun going down around 15h in winter (in the South of Sweden)?
It was charming in the snow and I can only imagine how fantastic this place is in summer. There are sports fields, a beach, a lake, a playground,... Really the ideal place to relax, especially if the sun keeps you company. Sounds like I will have to go back 🙂
Kulturen
You will find several houses from the Middle Ages to the early 20th century in the middle of the city. Kulturen is open all year round but in the warmer months of the year there are more things to see. You have two blocks which are connected to each other with a tunnel. The building where the entrance is, also includes an exhibition space that tells you everything about Lund in the Middle Ages. The houses outside are the real attractions. I found it impressive that some of those very old houses have been preserved, and now so many centuries later, you can visit them.
Saluhallen
Food courts are getting very popular. Lund also has its own food hall. You can find it in the centre of the city. Saluhallen offers a wide range of deli. There is a choice of food to take home or you can go to one of the restaurants and taste delicious scandi-food. Food in Scandinavia shouldn't be that expensive. Having lunch usually is cheaper than having dinner. You usually can find a 'dagens rätt' or menu of the day for around 15 euro.
Fika!
The Swedes can't do without their coffee. They don't just have coffee. No, they take a fika! Every day, most of them even twice a day, they have a break and take time to enjoy their fika. Some sweet bunrolls are also part of this important moment of the day. There are many popular spots where the locals have their fika. No need to name them! You will spot the queue 😉

Have you been to Lund? What spot should I really visit next time I go?
Bio: Heidi Vandenbussche is a 30 something blogger living by the Belgian coast, travelling the world. She loves running, scuba diving and padel. She is into a Scandinavian lifestyle and even speaks some Swedish. She traveled to Sweden several times and can point you to the best spots. Follow her 
Pin the following image on Pinterest if you liked these tips: