As you may be able to tell by now, we absolutely loved Lyon. And while the city may seem small, rest assured there is more than plenty to do during a visit. Here are some of our favourite ideas:
Get Your Art Fix
Lyon oozes creativity. From its various art museums to the fashionable designers of the Croix-Rousse, you can find something to inspire you all over the city. Don't miss Rue Auguste Comte and the surrounding streets of the Auguste Comte district, with their galleries, shops and antiques. Another must-visit is Les Subsistances if you enjoy the performing arts.
Go Wine Tasting In Beaujolais
Located just 30km, Beaujolais is home of light, fruity red wines that are great for daytime drinking. Hire a car and do it yourself, or just relax on a guided tour of the region.
Become a Foodie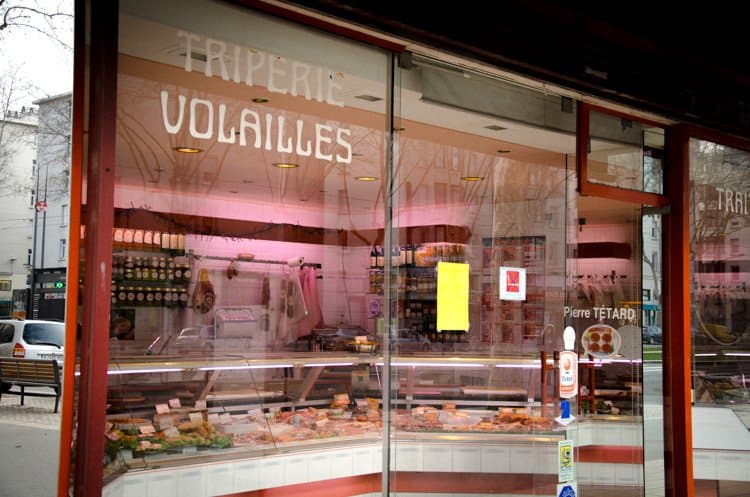 If you don't already love food, Lyon may just be the place to whet your appetite. Considered by many to be the gastronomic capital of France, the city is home to France's most interesting cuisine. You'll be tempted by the lively atmosphere of the city's many bouchons (traditional restaurants) but it's the meals you enjoy there that will leave lasting memories. For a more comprehensive exploration, look no further than the Halles de Lyon Paul Bocuse food hall (102 cours Lafayette, hallesdelyon.free.fr).
Discover Ancient History
Lyon is over 2,000 years old. Whether you enjoy a wander in a place like the Gallo-Roman museum or a less structured exploration of the Renaissance facades in Old Lyon, the terribly old and romantic side of Lyon never shies from view.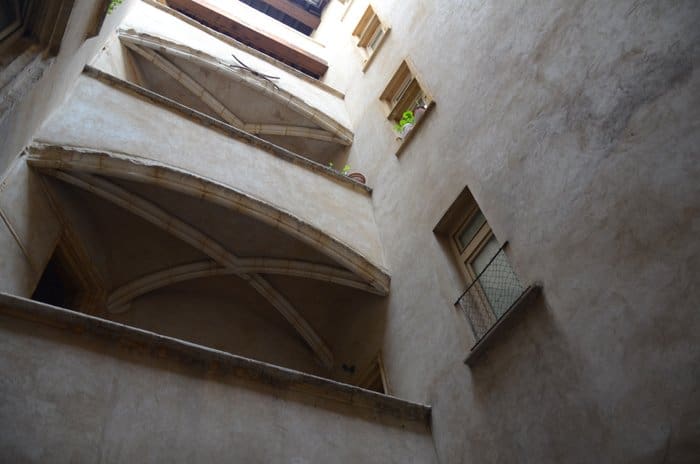 Visit a Market
Like any French city, Lyon has several markets of interest. Shop for food alongside the top Lyonnais chefs at the Saint-Antoine market (Tues-Thurs, 6am to 12.30 pm and Fri-Sun 6am to 1.30pm along the banks of the Saône near Place Bellecour). The Croix-Rousse food market operates at the same times at Place de la Croix Rousse. If you don't mind heading just a little out of town, you have the Sunday flea markets at Villeurbanne (take the Rhone Express T3 tram to the commune of Villeurbanne) and Les Puces du Canal (1 rue du canal, end of the T1 tramline).
Meet By a Mural
Incredible, life-like murals can be found all over the city and you'll likely see the locals meeting up with their friends in front of them. Whether you need a meeting place or not, these tremendous creations must be examined on a tour of Lyon.
Check Out a Museum
In Lyon, beautiful buildings house the history and culture of the city. Whatever you fancy, there will be a museum for it. Constantly changing exhibits mean there will be something new to see every time you visit Lyon. And don't forget the grandest museum of all: the city itself.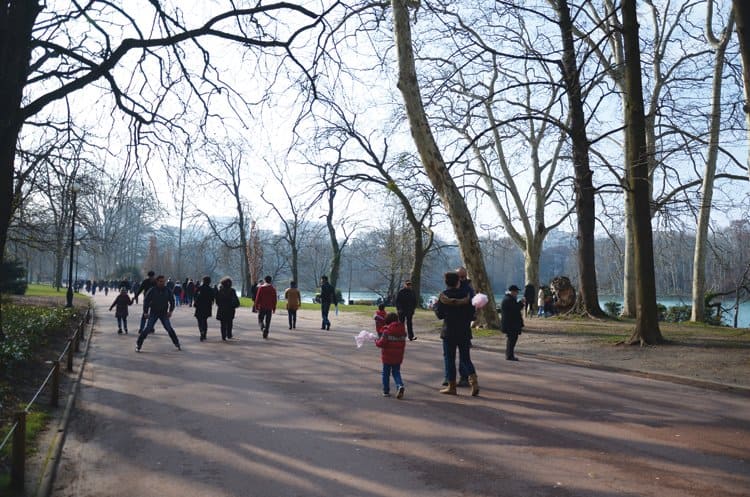 Enjoy the Outdoors
If the weather is nice, don't miss the remarkable Tête d'Or park with its botanical gardens, lake, zoo, rose garden and events. This is a great place to mix with the locals. The Île Barbe is also a nice place for a walk.
Relax At Place Sathonay
This is probably the most popular square in the city, great for people-watching over a drink or getting involved in a game of boules.
Open Your Wallet
Lyon has fabulous shopping, from luxury brands and franchises to cutting edge designer boutiques with items that you won't find anywhere else. The major French department stores, Printemps and Galleries Lafayette are also represented (bring your passport for 10% off). See our next post on practicalities for a guide to the shopping.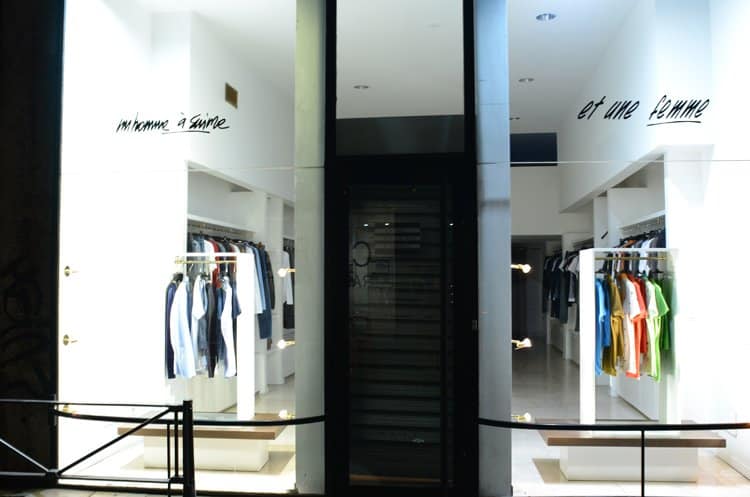 See a Show
The Lyon National Opera is world-famous and the Lyon Auditorium also has its own National Orchestra. The Maison de la Danse is the place for dance buffs, while Théâtre des Célestins offers drama. You can even see puppet shows across three different theaters. You should definitely get your culture on in Lyon.
Count Your Lucky Stars
Michelin that is. Lyon boasts 14 Michelin-starred restaurants. So if you've ever had a hankering for a high-end meal, this is the place to splurge.
Tour the Traboules
The most beautiful way to get from streets A to B is through a fancy historic passageway that you can only find in Lyon. Grab a map and discover the city's hidden beauty.
Enjoy the Views
Lyon has two hills, which make excellent vantage points. On a clear day take the 'ficelle' to the top of Fourvière Hill, where you can gain extra height at the top of the Fourvière Basilica. The Croix-Rousse neighbourhood with its terraced slopes also allows for excellent viewing.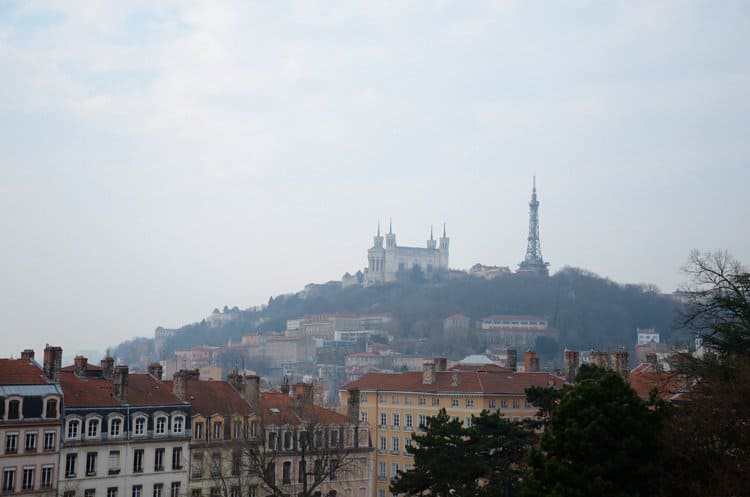 Take a Walk In the Dark
Lyon is simply gorgeous when night falls. Light bounces off the rivers and illuminates 325 of the city's monuments and sites. If you really want to see the city at its brightest, come for the annual Festival of Lights in December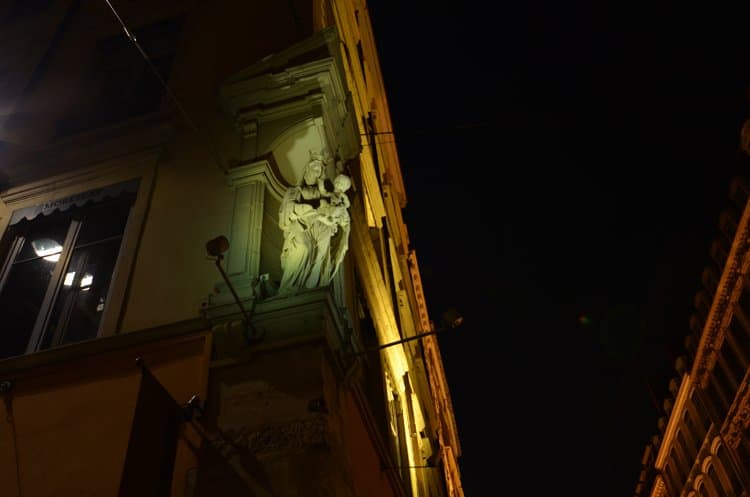 Our recommendations of Places to stay in Lyon:
High-End Hotels
Mid-Range
Budget Friendly
Villa Florentine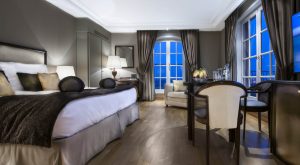 Villa Florentine is located in the heart of Old Lyon with panoramic views of the city. This former convent offers a one-Michelin-star restaurant, elegant guest rooms and free Wi-Fi throughout.
Check the latest price on Booking.com | Agoda | Hotels.com
Read Reviews on TripAdvisor
Located in Old Lyon, Cour Des Loges comprises 4 restored Renaissance buildings set around a glass-roofed courtyard. It features 2 restaurants and a wine cellar and a luxury spa with a heated, counter-current swimming pool.
Check the latest price on Booking.com | Agoda | Hotels.com
Read Reviews on TripAdvisor
What's your favourite thing to do in Lyon?
Pin the following image on Pinterest if you liked these tips:
Our time in Lyon was hosted by Rhône-Alpes Tourisme and ONLYLYON Tourisme et Congrès. All opinions, however, are always our own.
You may also enjoy these similar posts: