After a night out partying, nothing goes down better than your body onto a pool or beach-side lounge chair. And then you order a caipirinha and the day just got even better. Luckily we didn't have to look too far to find poolside luxury as we were guests of the Loews SOAK cabanas.

Fully equipped with our own private bathroom (including a rain shower), flat-screen television with cable, a mini-bar and a safe, along with lounge chairs and an upstairs sundeck, our SOAK cabana was the perfect place to relax at the resort. Food and beverages were delivered throughout the day as we chilled out and caught up with our friends.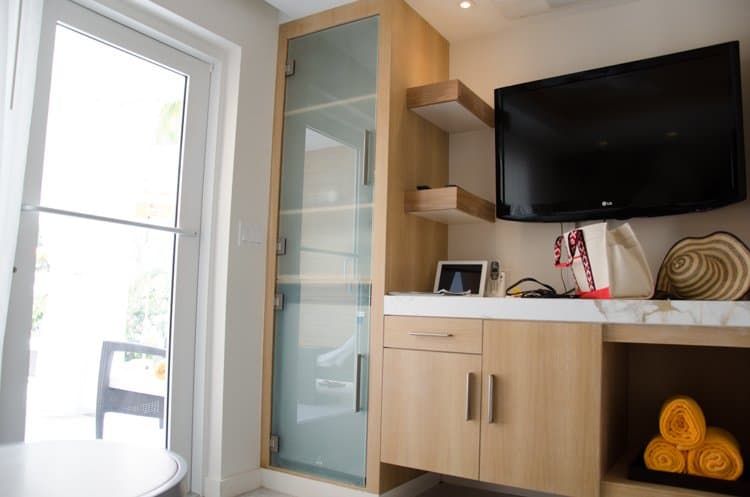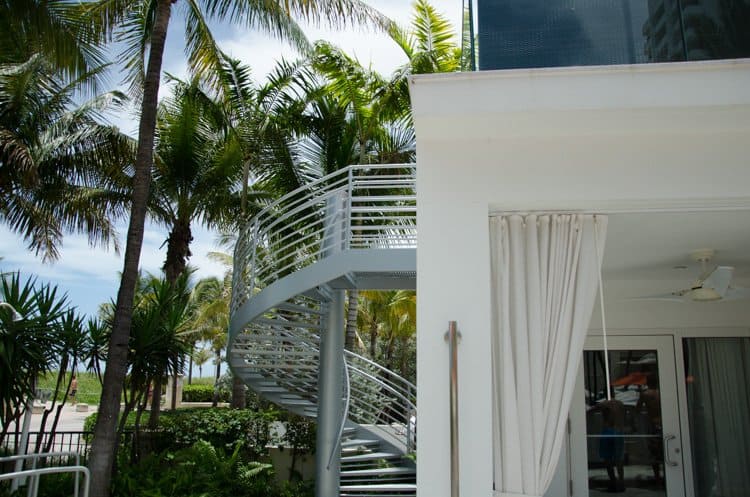 Of course, there is lots to see in South Beach during the day, so we decided to take a walk down Ocean Drive. Colors of blue and orange dominate the streets, which are lined with convertibles and party boats. One feels compelled to dance along when they pass by and wave while blasting music. The different walks of life passing by just makes you smile - Miami is certainly a place where you can just be yourself and nobody bats an eyelid. That's fantastic, because the only other place like that we've visited is Berlin.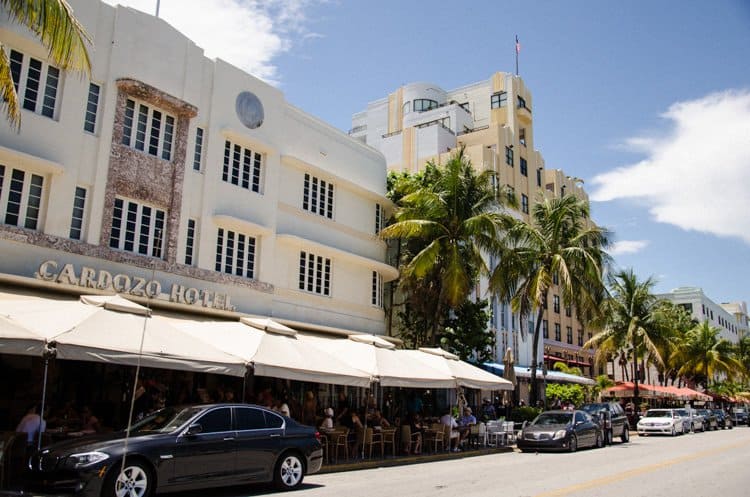 One cafe after another lines Ocean Drive so after awhile we chose one and sat down for drinks. People watching is excellent - well worth the price of admission, which will set you back about $25 for a giant margarita, and $8 for a beer. It's hard not to stare at some of the outfits and bodies that parade past - for a variety of reasons. Feeling toasty, we wandered across the street to the beach side.

This is where all the athletes hang out. It took us longer to walk back as we stopped to watch beach volleyball games, rollerbladers doing tricks and the bodybuilders at the playground who seemed to be putting on a show flexing their muscles and egos. Here there is also access to the public beachfront, with showers and toilets for those who don't want to pay for chairs and umbrellas in the private areas further up the beach. Don't forget to check out the awesome Art Deco buildings as you walk.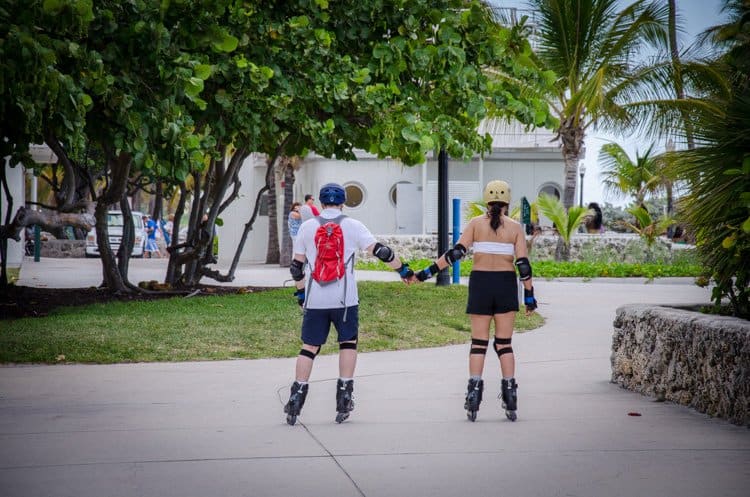 As cheesy as it can be, we had to stop at the Clevelander for a drink. This is the home of the perpetual pool party with announcers, dancers, a pool and stage where even wet t-shirt competition still exist. Our friendly bartender, "Juice" plied us with peach margaritas complete with a tequila test tube of goodness. This is most certainly the life on Miami Beach. Of course, if you want to get more out of your holiday than just relaxing in the sun, there is plenty there for you too.

Here are some other ideas for a day in Miami:
Shopaholics rejoice at Miami's malls and shopping areas. My favorites are the Bal Harbour Shops and Aventura Mall, but you'll also enjoy Miracle Mile and the Bayside Marketplace. If you want to stay local, browse the boutiques on Collins Street or Lincoln Road (see next post).
Discover the ultimate in local cuisine by having lunch at an authentic Cuban diner or by enjoying a traditional Cuban breakfast of Cuban coffee (think small, hot and strong) and pastries (think flaky, juicy and delicious). Try these cafes.
Get active with local parasailing, jetskiing, wind surfing, a boat cruise, bike/trike/scooter/Segway hire, rollerblading and more. Check this list for more ideas.
What do you like to do in Miami?
You may also enjoy these similar posts: