I'm a huge fan of bold colours so I was pleasantly surprised when we unlocked the door to our beautiful suite at the well-located Merchant's House Hotel in Tallinn's Old Town.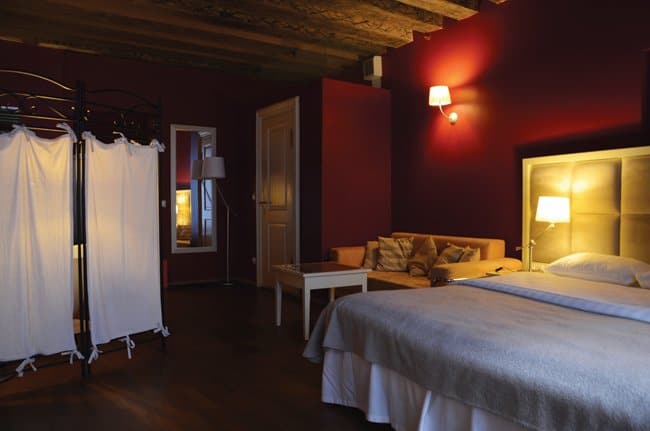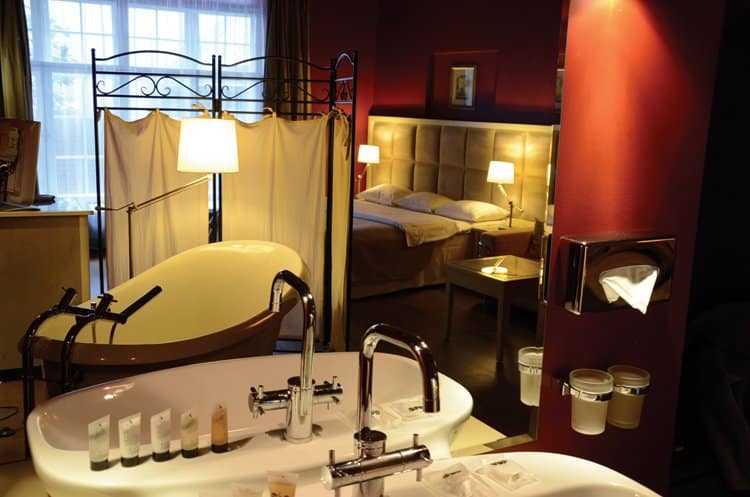 We were guests in the stunning Merchant's Suite, one of 37 suites and rooms in Tallinn's most centrally located hotel, just steps from the Old Town Square. Tallinn is such an exquisite city and can be described as nothing short of romantic, so it was heaven to be tucked away in such a lavish room at the end of the day.
The hotel buildings date back to the 14th and 16th centuries and have all of the intriguing features you would expect from such a historic property: wooden and hand painted ceilings, hidden staircases and passageways, balconies and fireplaces, all giving the hotel a warm and serene atmosphere - perfect for a Tallinn city hotel. At the same time, our room was equipped with all the modern amenities like satellite television, included broadband access, a safe and a mini bar. It was the perfect mix of old and new.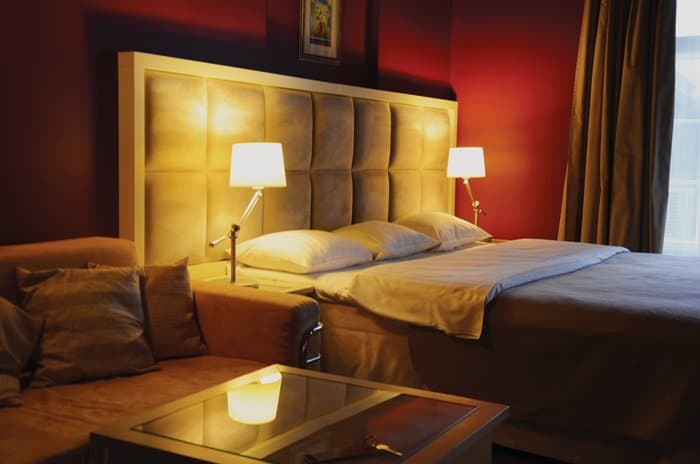 My favourite features of the hotel were the beds and the breakfast. Our sheets were incredibly soft and after a restful night's sleep we awoke to a delicious cooked breakfast in the cellar restaurant. It was too difficult to choose between all of the different breads, croissants and cereals that accompanied the hot breakfast buffet. So we just ate everything and ended up stuffed before starting our day!
The hotel is quite large but feels boutique at the same time, which I prefer. We received a lot of personal attention from the knowledgeable front desk staff and enjoyed having a restaurant, cafe and bar on-site. While we didn't get a chance to try any of their well-known signature cocktails, we did enjoy evening tea and coffee in the beautiful Ice Bar. Guests can also enjoy a sauna in the Relax Room and during the summer months the courtyard would be the perfect place to sit outdoors.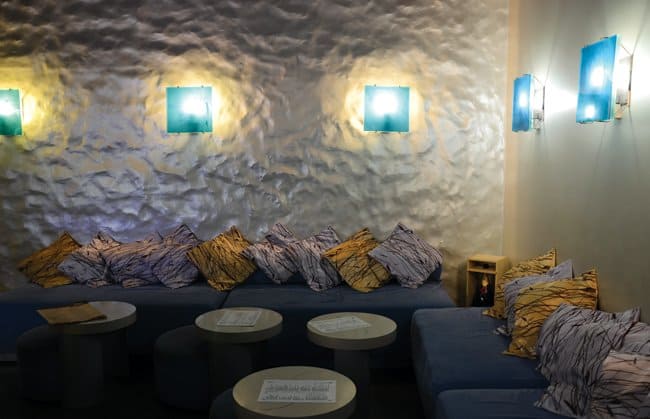 The Merchant's House location leaves nothing to be desired either. We found ourselves right in the heart of the Old Town with all of Tallinn's wonderful restaurants, shops and attractions right on our doorstep. Visitors to Estonia's capital need look no further than the Merchant's House Hotel for the perfect place to call home while in town.