Aside from the amazing design, Helsinki's status as a green city is another reason to love it. Parks and green spaces make up one third of the city's area and you notice them walking around. It's easy to duck from urban excitement into relaxing nature in one of several large parks.
After visiting the intriguing Sibelius Monument, head over to Cafe Regatta (Merikannontie 10) for a cup of coffee and pastry (or to grill your own sausages if you're keen). A spell outside in the warm sunshine will prepare you for a day of exploring the city outdoors.
Down in the Design District, we are attracted to some trees wearing sweaters in a local park.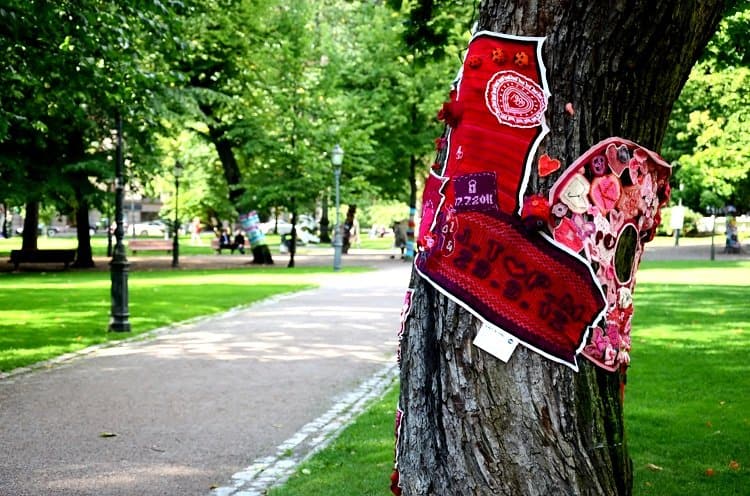 A popular activity is lunch at the Market Square (Kauppatori in Finnish). Outside of winter it is packed with people enjoying delicious local food at outdoor cafes.  More opportunities to soak up the sun, which the locals will no doubt be enjoying as well.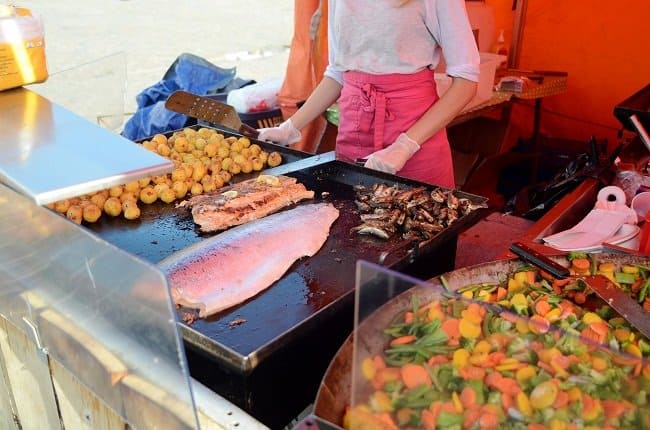 Afterwards perhaps some shopping for crafts and souvenirs (or check out Helsinki's flea markets), or a peek at Helsinki Cathedral...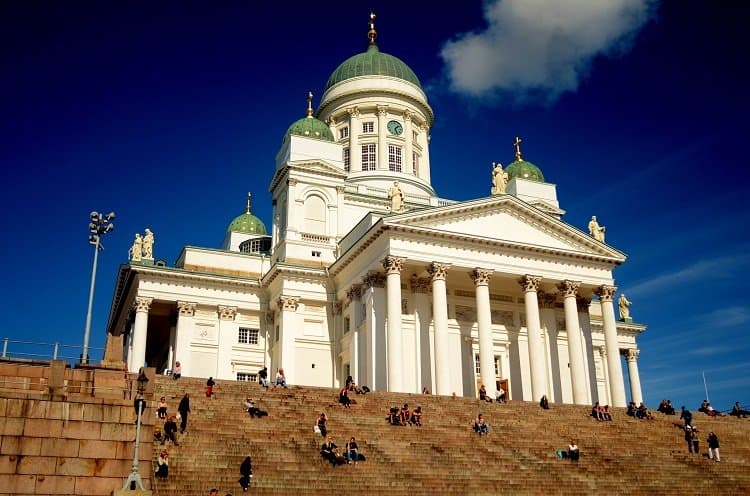 Finally, a stroll along the Esplanadi and then on to wherever else you may wish to wander in Helsinki. It certainly is a walkable city. After a day of exploring, retreat to a spacious, comfortable room at the Hilton Helsinki Strand. They were kind enough to host part of our stay and we  really enjoyed the central location of the hotel.