Recycling is pretty important to me and I've felt discouraged in the past by the places I've lived. Sometimes apartment buildings or complexes have had separate bins for paper but often people would just throw other rubbish into these. So even when we brought our boxes of paper waste down I was dubious as to whether it would just be tossed together with the regular waste.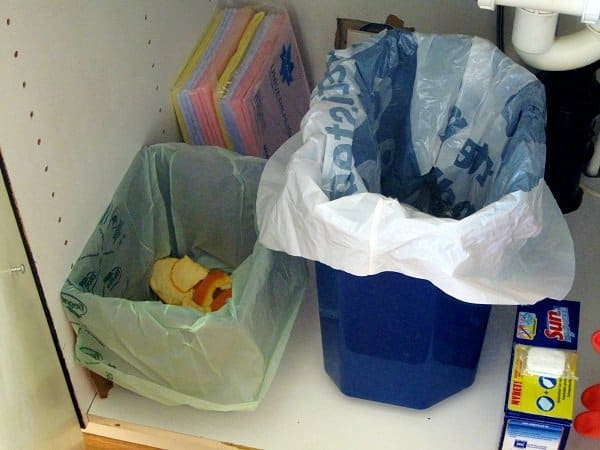 Not the case in Norway. Waste disposal schemes vary by municipality here but I'm really encouraged by what we see in ours. At residential properties and on the streets are
three separate bins for sorting paper, organic waste and everything else
. We have three large rubbish bins on our property for this purpose. It's easy to sort the rubbish into different smaller receptacles indoors and then carry it out. Our local council even provided rolls of 'bio bags' for the organic waste. How much easier can one ask for?
When it comes to plastic bottles, each one has value. These can be collected and taken to the local supermarket where there are machines for depositing them. Just place the bottle into the compartment and receive a ticket for the refund amount to use at the cashier. Glass, metal and hazardous waste are a bit more work to recycle as these have to be taken to the waste recycling centres. We did, however, notice receptacles for electrical and electronic equipment (EE waste) at one of the large electronics stores near our house - a bit more convenient for things like old phones, batteries and ink cartridges. The municipality even sends around little cardboard battery boxes for collecting these.
Norway is certainly not unique in Europe for being conscientious about waste management, but I haven't seen anywhere else so far that makes it so easy for people to sort their garbage on the street. This is just another area where the country is exceeding our expectations as a place to live.
Do people recycle where you live? How does the system work?
You may also enjoy these similar posts: