Let's get down to it. I always compare new beer to my all-time favourite: Trappistes Rochefort 10  from Belgium. Well after a year of travel in 2011 and having since moved to Norway, I've finally found one that holds up to this standard. Let me introduce the Nøgne Ø #100! Quoting from the bottle, it's "a big, dark and hoppy ale that commands your attention." I couldn't describe it in any other way. It's 10% and smells beautiful while the taste leaves you wanting more. Truly outstanding and worth being in Norway just to be in its presence alone.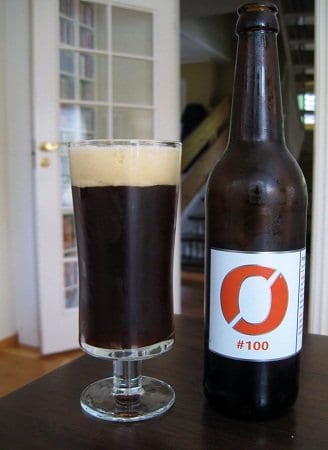 My top three Norwegian breweries are Nøgne Ø, HaandBryggeriet and Ægir Bryggeri. The range of beers they produce are amazing, with Nøgne Ø being my favourite. Haand's Norwegian Wood is a 6.5% smoked ale with juniper berries. The bottle tells a story that I like to believe is true: "Once every farm in Norway was required by law to brew its own ale. All of that ale had a natural smoky taste and most of it was spiced with juniper." It's certainly a different style and by your third sip, you'll be hooked. Haand also have the Dark Force, a 9% double extreme imperial wheat stout - it's a mouthful in name and taste.
I've tried many Ægir beers on tap and in the bottle, but the Tors Hammer Barleywine left it's mark on me. Anybody who's ever had barleywine knows that this style of beer is to be 'experienced' rather than just drunk. At 13.2%, prepare yourself for a wild ride. Stavanger's local brewery is Lervig and their beer is nothing to sniff at either. Regular beers, Lucky Jack, Betty Brown, White Dog and recent arrival, Hoppy Joe (all 4.7%) can be found in the supermarket and are all very good. However, the one that knocked my socks off was their Konrad's Stout - a 10.4% Russian Imperial Stout, brewed with oatmeal. Just try it...please.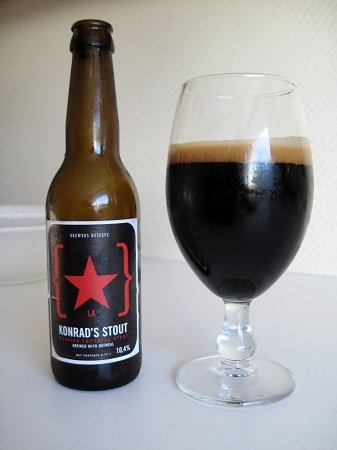 The final Norwegian brew I'll mention is a tasty bock by the Aass Bryggeri. Don't be put off by the funny name, it tastes like anything but ass. Bock beer is one of my favourite types and this doesn't disappoint at 6.5%. Where's the other Scandinavian beer, I hear you ask! Well I can only go by what I've found in the Vinmonopolet alcohol stores, but here goes: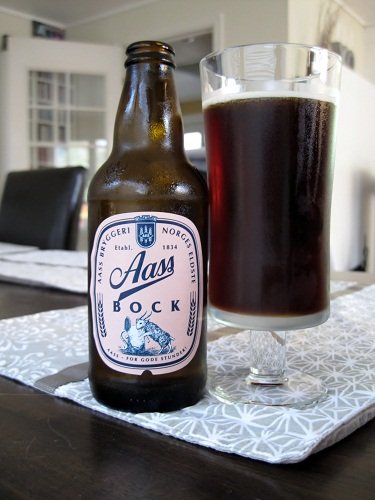 Denmark - Midtfyns Bryghus has a 9.2% Double India Pale Ale that appears to have braille on the label. That is pure genius and a powerful drop to boot.
Sweden - Sigtuna has a 5.4% South Pacific Pale Ale that mentions New Zealand (the beer down there is pretty good too) on the label. Andrea had dibs on this one, but I stole a sip or two and it was awesome!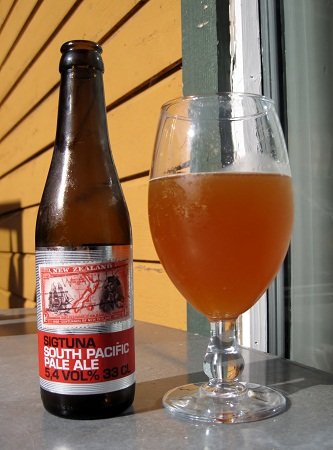 Iceland - Viking Ölgerd has a 5.8% Black Death Beer with the motto "Drink in Peace." It's dark and chocolatey and a good reason to visit there one day.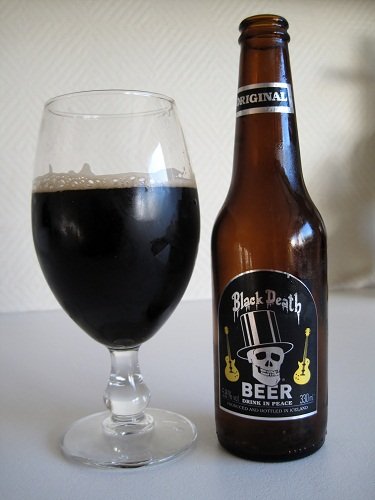 Obviously, there are many more to try in this region of the world. I've tried to stick with Norwegian varieties, because the supermarkets and stores have a lot to choose from. The best way to experience local (and international) beer in Stavanger is to visit Cardinal Bar (Skagen 21) in the town centre. The decor inside is stunning and the beer menu is extensive, whether you want tap or bottle.
What's your favourite Scandinavian beer?
You may also enjoy these similar posts: