Setting foot in North America's oldest city, one's head immediately turns at the accent of the taxi driver. I do a double-take and ask myself, "Am I in Ireland?" The singing voices are just as friendly as those in their European cousin and with five degree Celsius weather greeting me, you can certainly think that you're across the pond. Having said that, the rest of my time was basked in beautiful sun and blue sky.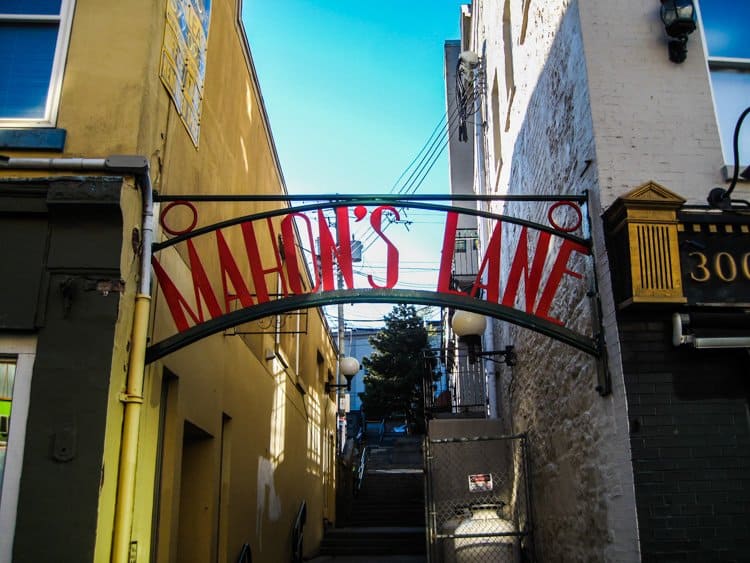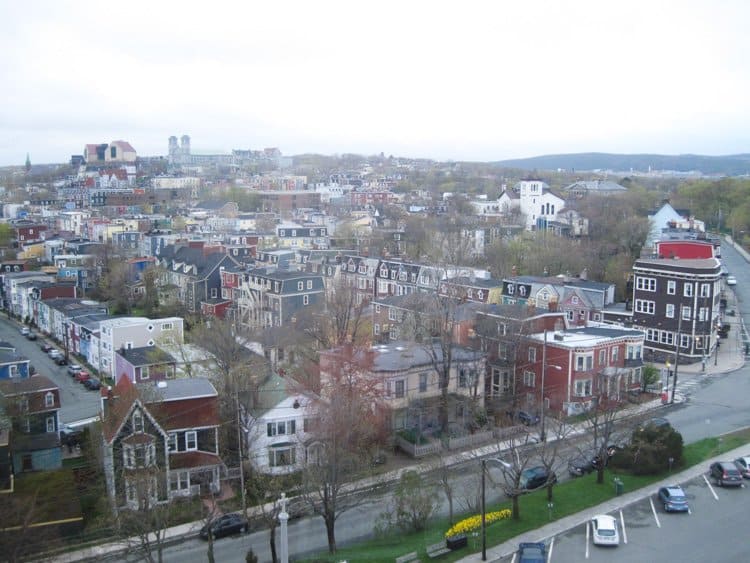 From my hotel window, I saw the streets lined with houses painted ten different colours of the rainbow. So after cruising (not CRUISING) the lower streets downtown, I headed left up a hill where I caught my first glance of those colourful houses. A mural at the end of an alleyway caught my eye and when I reached it, Pi Gourmet Eatery (10 Kings Rd, www.gourmetpi.com) was waiting for me. I was hungry and when I saw that the local Quidi Vidi Brewery beers were served there, it was time to sit down.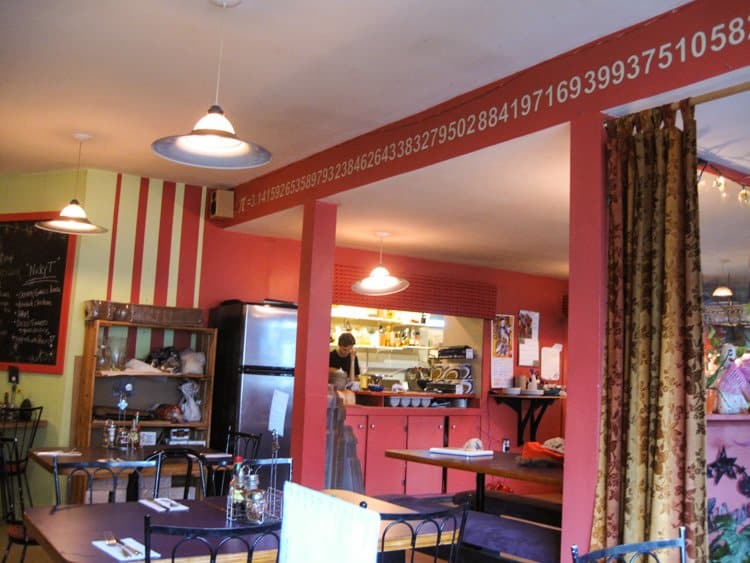 Pi was a plethora of colours and trinkets inside and I couldn't stop taking photos. They specialized in pizzas and I knew I made the right choice when the server said my selection was one of their most popular - the Prime Colours pizza with chicken, bacon, hot banana peppers and Parmesan cheese. With Quidi Vidi on tap, I had the 1892 traditional ale and British IPA. Later in the week, I also had their Honey Brown Ale which was my favourite of the lot. I freely admit that I have great taste in everything edible or drinkable and Pi was a great way to spend my first night in St. John's.
With the hypercoloured streets tiered away from the main street, on the other side is the harbour. Lined with ships, cranes and activity, the mouth of the Atlantic is bordered by villages on either side with two little houses at the top of the hill. I would've loved to walk part of the way there, but time didn't allow. I had extremely enjoyable conversations with each taxi driver and every "Newfie" I met was as colourful as the houses.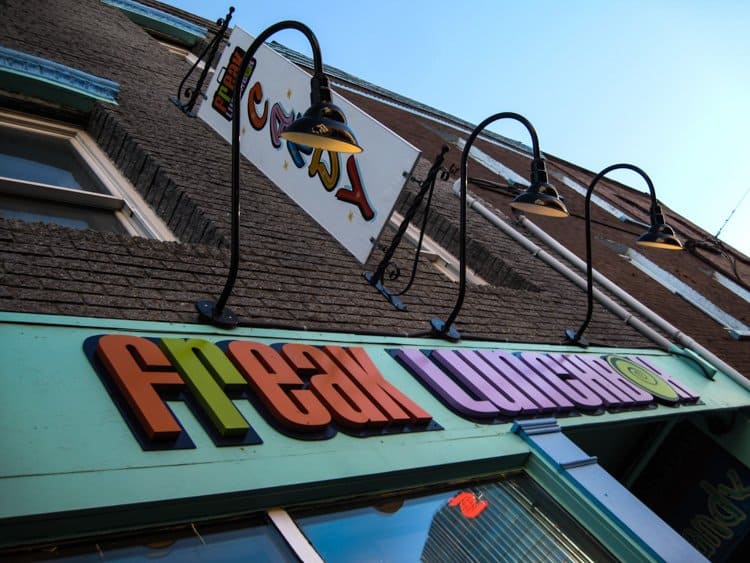 George Street is the spot for nightlife and as you'd expect, Irish pubs are lined up one after the other. Music is part of the furniture in this town and I also found out that a few punk venues exist. If only I was there over the weekend! Once I was informed that there's a second microbrewery in town, off to YellowBelly Brewery & Public House (288 Water Street & 1 George Street, www.yellowbellybrewery.com) I went.
The beef and mushroom burger was something to behold, because the mushrooms were mixed in the mince pattie. I added bacon, because Canadian bacon makes me salivate. The super-friendly server presented me with a very reasonable beer tasting ($8 with each beer served in mini-pints!) that contained their Wexford Wheat Ale (5.0%), YellowBelly Pale Ale (4.5%), Fighting Irish Red Ale (5.5%) and the pick of the lot: St. John's Stout (SJS, 4.8%). However, I was also very impressed with their signature pale ale, described as a "Best Bitter".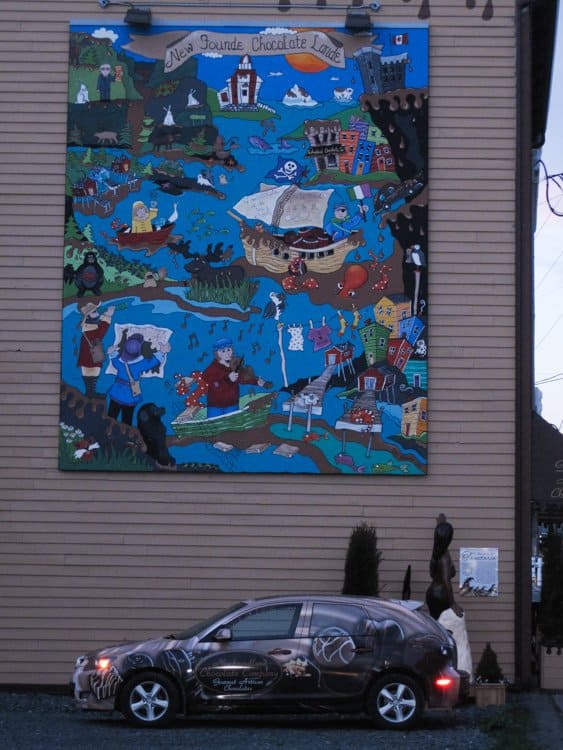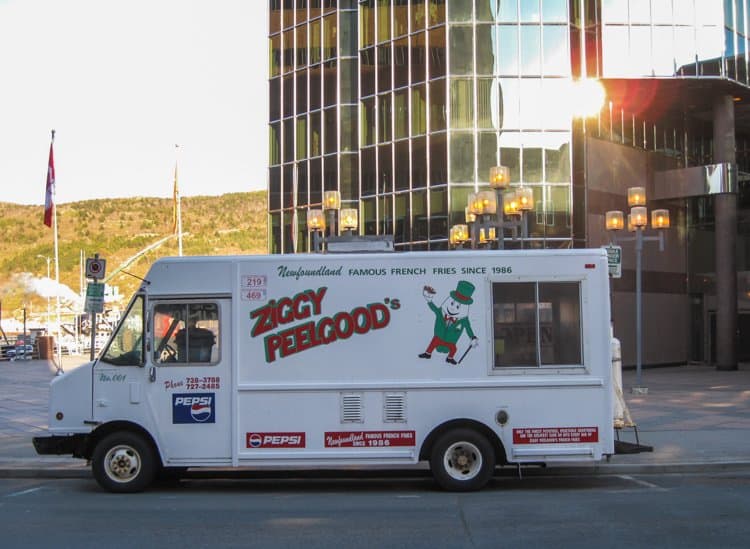 After another delightful chat with a store owner on my last night, I grabbed a 650 mL bottle of Storm Brewing Raspberry Wheat Ale (5.0%). The types of beer around the world never cease to amaze me. I had a fantastic time in St. John's and even though it's isolated on an island, it's the place to be if you're after something unique.
Have you been to St. John's or Newfoundland?