Only two hours by ferry (and an even shorter flight) from Helsinki, Tallinn is a popular day trip for visitors to Finland. We had a bit more time with three days in the city but were quickly dismayed to find that even this was not going to allow us long enough to really experience all the things that there are to see and do. We loved our time in Tallinn and want to encourage its guests to plan for more than just one day in this impressive European capital.
Prior to visiting myself, when I've discussed Estonia with people the question always comes up as to whether it's still an affordable place for people on a budget. I say definitely. While it isn't a dirt cheap place, it's very inexpensive compared to most of the other European capitals. The admission cost for attractions, museums and restaurant meals stand out as excellent value components of a trip to Tallinn.
To prove my point (and share our experiences), I've put together a list of 10 things you can enjoy in Tallinn. Within these, of course, are many options to keep every kind of traveller busy for at least a few days.
Savour the History
From its birth 5,000 years ago to its occupation by the Soviets and the Nazis during the second World War, to its present day status as an independent, technologically savvy and forward-thinking European capital, Tallinn has had a fascinating history. Its medieval look is just a pretty mask for its modernity, with a wonderful mix of old and new. Danes, Germans and Swedes have all ruled or inhabited the city, providing an interesting cultural mix.
Tallinn's many museums provide excellent background on this history and vary widely in theme and focus. A good place to start is the Tallinn City Museum (Vene 17, www.linnamuuseum.ee) where one can learn more about both medieval society and life in the 20th century. The Estonian History Museum presents an even broader view of the entire country's history, from prehistoric times to the present day. It is housed in both the Great Guild Hall (Pikk 17, www.ajaloomuuseum.ee) and Maarjamäe Palace (Pirita tee 56, www.ajaloomuuseum.ee).
We visited the Kiek in de Kök museum, which is inside a bastion tower, as well as the passages of the Ingrian and Swedish bastion tunnels that lie underneath (Komandandi tee 2, www.linnamuuseum.ee, book ahead for the Bastion tunnels). The exhibits inside this 38 metre high tower trace the development of both the town's defenses through the ages as well as crime and punishment. We enjoyed both the informative climb up the tower and our descent through the tunnels on a guided tour.
For those who are particularly interested in Estonia's Soviet history, it is possible to tour the Hotel Viru and its KGB museum (Viru väljak 4, book in advance on +37 2680 9300), where this secretive organization operated during the Soviet times. The former KGB headquarters were located in the building at Pikk 59, though there is nothing to see inside it now.  The Museum of Occupations (Toompea 8, www.okupatsioon.ee) is dedicated to the years 1939 - 1991 and features multimedia exhibitions that outline the difficulties faced by the Estonian people during the German and Soviet occupations. You can also head outdoors and visit the Maarjamäe War Memorial just outside of town, or stick close and enjoy a walk through Freedom Square.
Get Lost
The best way to see Tallinn is to just wander around the Old Town. Follow the tourist hordes up Toompea Hill or stay lower and just meander along the cobblestone streets. With plenty of narrow lanes and hidden courtyards to distract you, you'll find your time quickly spent, soaking in the mix of medieval and modern.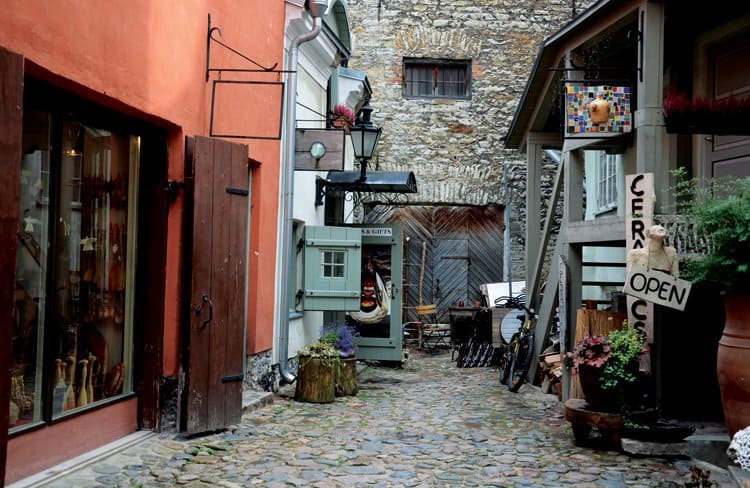 If you want more structure to your walk, you can borrow audio guides from the Tourist Information Centre (Niguliste 2 / Kullassepa 4) or join the afternoon Old Town Walking Tour, which departs from the City Bike office (Uus 33, www.citybike.ee, book at least an hour in advance). It is also possible to take a guided bicycle tour of the city or use one of the hop-on, hop-off buses, which you can enquire about at City Bike.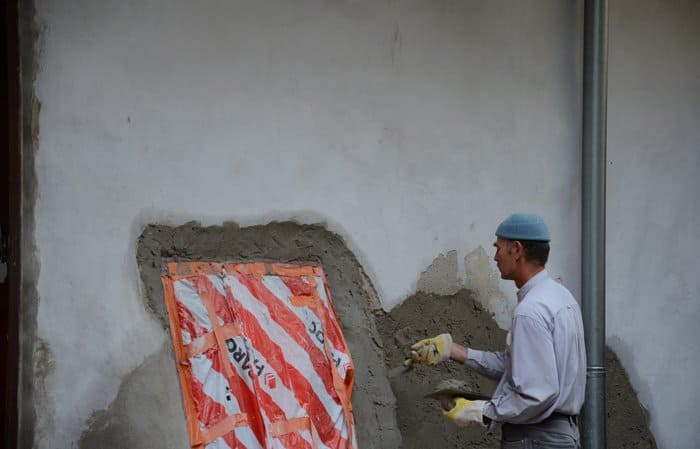 Learn
I've already mentioned that Tallinn is one of Europe's most technology-oriented cities. Estonians can vote online and drivers pay for street parking via SMS. It's really cool to see all the medieval buildings but still have wi-fi everywhere; almost all of Estonia has wireless internet coverage, most of it available for free. I felt years behind never living in a country that would allow me free internet access in the forest or on the beach - the people here can and do work from anywhere. Skype was invented by Estonians and there is a lot of entrepreneurship happening here. It may look like an old city but the technology and residents are completely modern. Everyone we met spoke English as well.
It's possible to soak up a lot of Estonia's technological culture just by being here, but for a more structured learning experience, head to one of the many fascinating attractions like Seaplane Harbour (Küti 17, www.lennusadam.eu), with its flight simulator and collection of ships. The AHHAA Science Centre (Vabaduse väljak 9, www.ahhaa.ee) has a variety of interactive displays that will entertain the entire family. The Tallinn TV Tower (Kloostrimetsa tee 58A, www.teletorn.ee) also offers technologically focussed interactive exhibits and a TV studio experience inside an amazing 314 metre high tower. Children of all ages will love the Museum of Puppet Arts (Lai 1, www.nuku.ee), a high-tech look at the NUKU Puppet Theatre and its stars.
Shop
Tallinn is the perfect place to shop for cutting-edge designs in clothing, jewellery, accessories and home decor. Fashionistas will love Estonian designers such as Piret Ilves (Rüütli 16/18, www.piretilves.com), with her affordable ready-to-wear and couture creations that you won't find on many other people (she only makes three of each piece). Lovers of handicrafts can pick up a handicrafts shopping map from the Tallinn Tourist Information Centre (Niguliste 2 / Kullassepa 4) for a guide to the places to buy Estonian handmade items. There is also a Design Map for those after the best in Estonian design.
Party
Tallinn boasts world-class nightlife in the form of bars, nightclubs, lounges and live music. Most of the venues are located in the city centre, making it easy to club and bar-hop. Things are at their most lively on the weekends and you'll probably find, as we did, a sleepier city from Sunday to Tuesday.
For five more things to do in Tallinn, please see our next post.
-----
A cost-effective way to experience everything that Tallinn has to offer is with the Tallinn Card. It provides free admission to most of the city's attractions, unlimited use of the public transportation system, free and discounted tours, free bike and boat rentals, many valuable discounts and much more. We were provided with two cards and found them to be so handy for exploring.
You may also enjoy these similar posts: