Among Atlantic City's big casino resorts, you have the choice of staying either by the Boardwalk or by the Bay. I've always been partial to the Boardwalk, with its interesting history and views out over the Atlantic Ocean. And it's an impressive structure on its own, being the world's longest boardwalk at about six miles.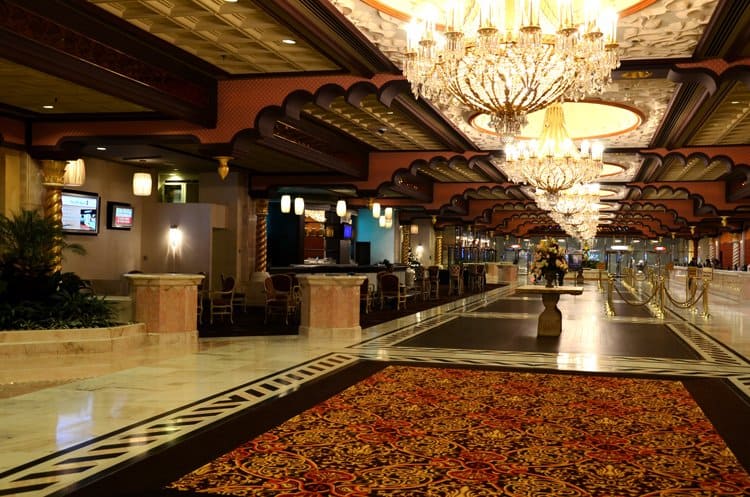 Hotel choices abound on the Boardwalk, but
one you will definitely want to check out is the extravagant Trump Taj Mahal
. Boasting more than 2,000 rooms and a wide variety of five-star restaurants, lounges, clubs and entertainment venues, The Taj is an excellent place to stay for a true Atlantic City experience.
The casino opened with fanfare in 1990, exceeding even founder Donald Trump's "wildest expectations." Built at a cost of almost one billion dollars, the late Michael Jackson performed during its opening festivities. The design of The Taj was inspired by a 17th century marble mausoleum in India and these details remain, even after renovations in 2008.

Our spacious room was located in the new Chairman's Tower, which rises 480 feet over the Boardwalk. We slept peacefully in the Simmons Health Smart bed and enjoyed plenty of space for getting ready for a night out in the oversized bathroom. These rooms are also equipped with 40" LCD Sony Bravia televisions, games and digital music, refrigerators and an in-room coffee machine. Guests have access to room service as well as the fitness center, heated indoor swimming pool and sundeck.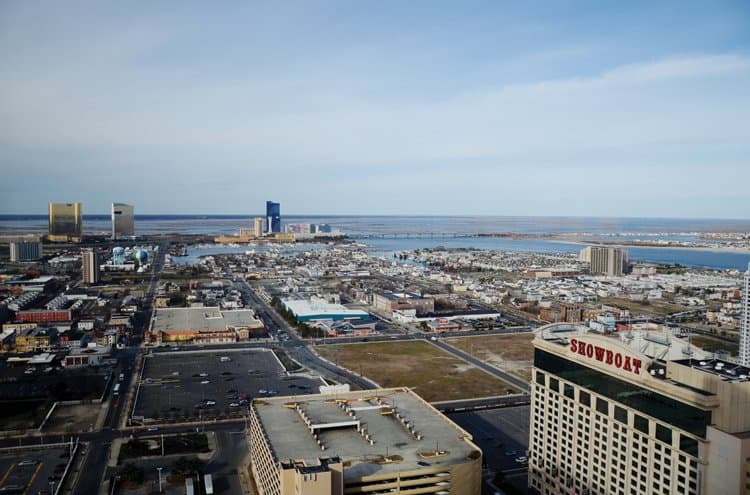 The Taj's casino is well-known, having been featured in both fictional films and real-life dramas like a 1990 baccarat session where a Japanese high roller lost $10 million, an event that was later included in the movie Casino. On the casino floor you'll find over 2,500 slot machines, almost 200 table games and the Baccarat Pit. John enjoyed time winning in the smoke-free Poker Room, which is the second-largest in Atlantic City and the site of the United States Poker Championship.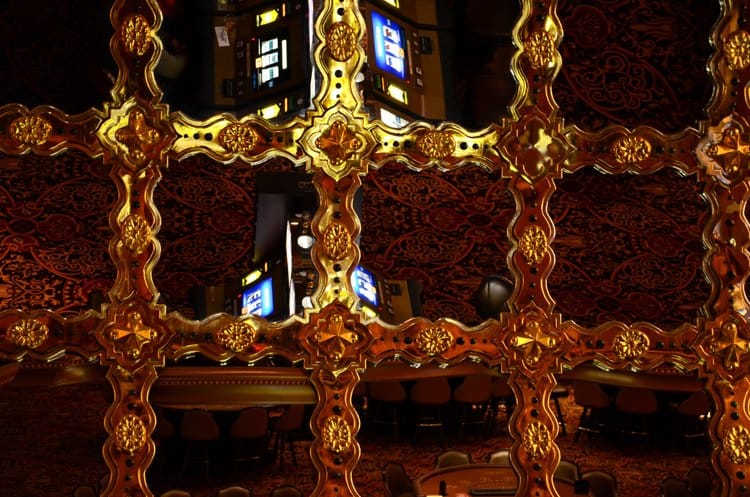 If you want to relax, take a wander down Spice Road and explore the complex's retail stores or book a treatment at the salon or spa, where you can get a massage or any number of body treatments and services. We enjoyed just wandering around the casino grounds checking out the many fine touches like opulent chandeliers and mirrored ceilings. Atlantic City has never been so grand!

You may also enjoy these similar posts: