By the time I graduated from university in 2001 I had only travelled outside of the United States one time. So I was quick to jump at the opportunity to visit my father in Singapore that year for a couple of months where he was living and working.
This was my first taste of expat life and I can't say that I didn't love it. We lived in a beautiful complex close to dynamic Orchard Road and I had plenty of free time during the day to explore Singapore.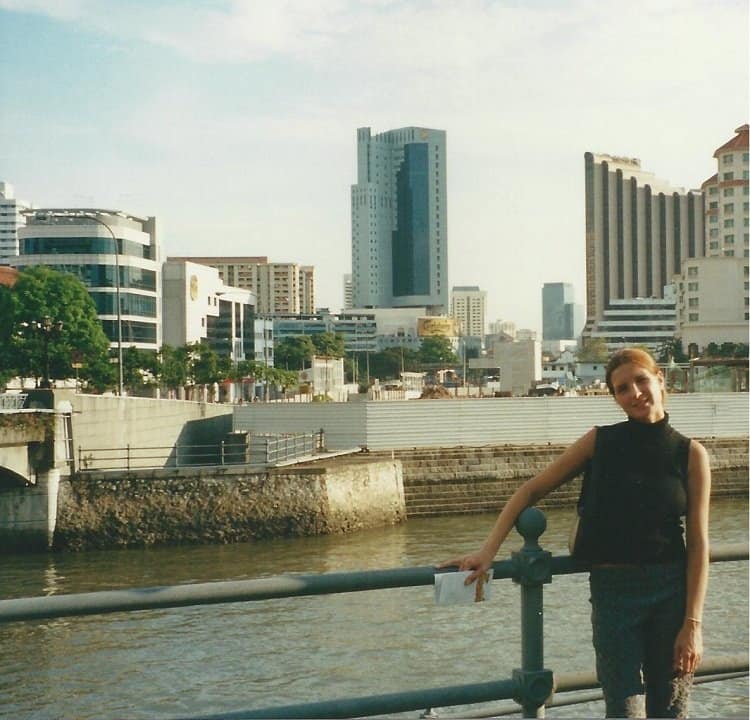 While plenty of new buildings and restaurants have gone up and the population has increased, Singapore hasn't changed much in a decade. John and I visited earlier this year and found it to be every bit the same efficient, multicultural and world-class urban oasis it was when I first experienced it. Aside from all the great shopping and foodie delights, Singapore has plenty for visitors. Attractions like Universal Studios, the Singapore Zoo and the Singapore night safari are great for families. Being so close to Perth, I'm sure we'll visit Singapore again.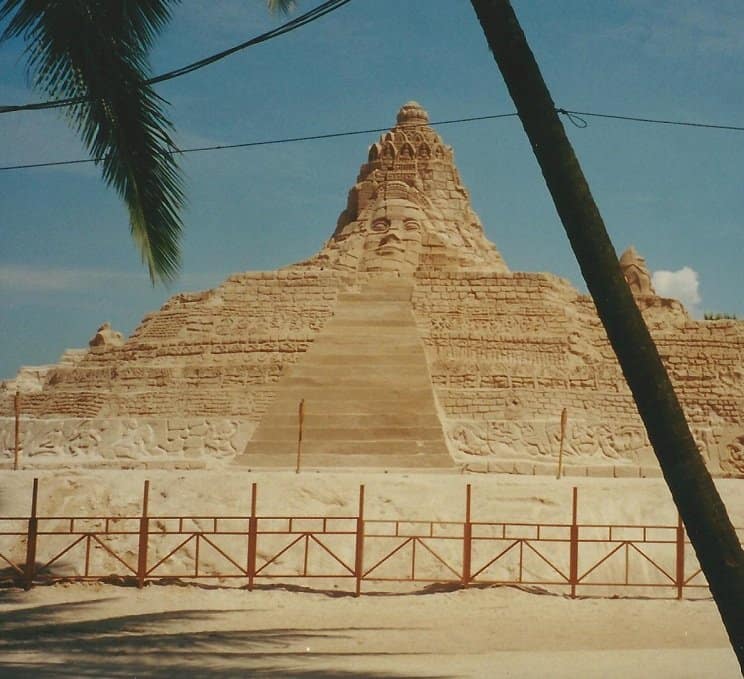 This was my first time in Asia and we quickly planned trips to visit a few other Asian destinations nearby. I quickly learned that Singapore is nothing like the rest of the continent. Our first trip was to Bangkok, which is such an amazing city but like nothing I had ever experienced before. Most interesting to me was the differences in the way people lived there. We talk about income disparity in places like the United States but in Bangkok I saw such extreme poverty that people were bathing in the river. Nearby were wealthy expats and locals living the luxury life in gleaming skyscrapers.
We only had a few days in Bangkok but we made the most of them, taking in a cultural show, seeing a Muy Thai kickboxing match, visiting the major sites and markets, and enjoying delicious Thai food (still one of my favourite cuisines and never better outside of the country in my opinion).
We only had time for one day trip so we headed north to Ratchaburi province on a tour. They took us on a ride in fast, motorized canoes to a floating market, Damneon Saduak.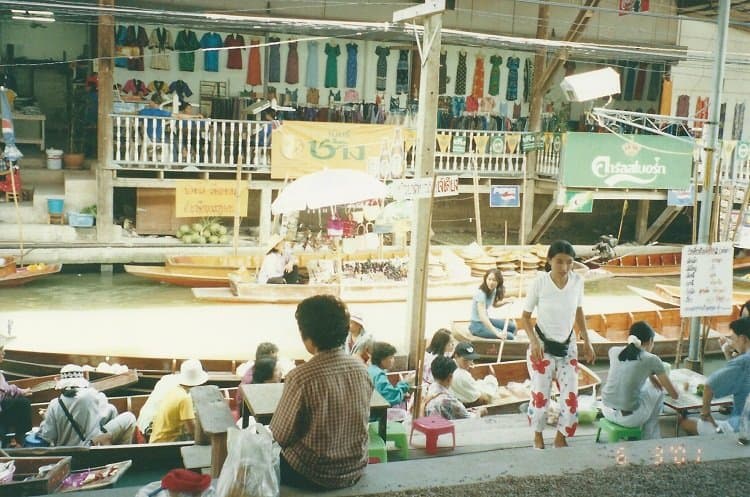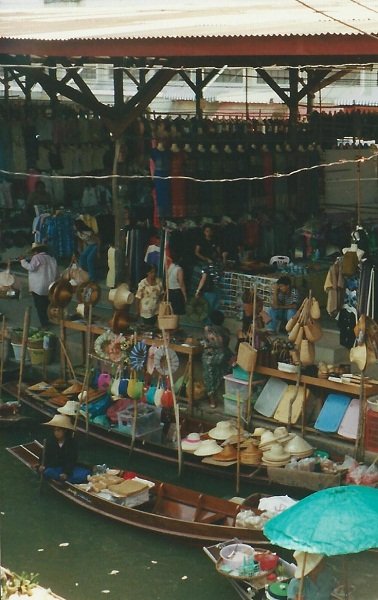 After the market we visited Nakhon Pathom Chedi, a fourth century Buddhist worship mound, the tallest in the world. To me it looked like a huge bell and I enjoyed walking around it several times and seeing the monks at prayer. I have always wanted to go back to Thailand since this trip and to explore even more of Southeast Asia. Places like Cambodia and Vietnam fascinate me and I hope we will get to visit them one day.
Something I'm noticing as I go through my travel memories is that I took way fewer photos when I had a film camera than now. I'm sure it was because of the cost and having to carry the film. Is this also true for you?