On the last day of the year, we have a guest post about the Philippines:
Over the past decade or so, the Philippines has steadily grown its international appeal. Its yummy street foods, friendly people, and unique culture have grown on travelers across the globe, and it is no longer uncommon to see foreigners wandering its streets.
I have had the opportunity to visit this beautiful little archipelago many times, and yet, I have not yet explored all of it. After all, 7000+ islands and isles take a lot of time to visit! Fortunately, however, my sense of adventure has brought me to many places that have taken my breath away, and I would love to be able to share them with you.
Some will be well known while others a little less so. In the end, each and every one is worth a trip on its own, each with its own unique experience! Let's not waste any more time and find some places to visit in the Philippines!
For the climber:
Lake Holon (South Cotabato)
They say that good things never come easy and Lake Holon embodies this to a T. Nestled deep in T'Boli (Lumad) territory, this lake is tremendous. You may be thinking wait, why would a lake be good for a trekker/climber? Well, Lake Holon is a crater lake, meaning it is sat right at the mouth of a volcano.
Getting there is tough enough, with an hour and a half journey via habal-habal (motorcycle) or car through bumpy, unsealed terrain. Upon reaching, however, the climb is a whole other story. While not the tallest nor steepest mountain, Holon is unique in how you need to climb both up, THEN down to get to your destination.
If you do survive the trek, however, I promise you stunning views and true serenity. This is the perfect opportunity to live like the locals do and I urge you to take it.
For the shopper:
Roxas Night Market (Davao City proper)
Shopping malls are so overrated; every country has them! The Philippines is home to many gorgeous ones, including the Ayala Mall chain in Manila and Cebu's Ayala Terraces. Top chains reside in these gorgeous malls and not only are you able to shop till you drop, the food available appeals both to the local and the international crowd.
Roxas Night Market, however, is a little different. It is not the first of its kind but is probably the most well-known. It has two sections, both usually teeming with people (even on weekday nights). The street food section is very popular with locals looking for a cheap, delicious feed while hanging out with friends.
Bargain-hunters, however, will head straight for the stalls selling all sorts, from imported clothing to little trinkets. You can grab some amazing deals here, so long as you have your haggling pants on!
For the thrill-seeker:
Danasan Eco-Adventure Park (Cebu)
Never has adventure seeking been this awesome! Danasan Eco-Adventure Park is quite a compact park that caters to the whole family. Whether you are an individual who is looking for the adrenaline rush or a couple who are just looking to rack up some excitement points, this is the place for you!
Ziplining, rock climbing, and rappelling are but some of the activities you can enjoy here. I have personally been there twice, the first time to try out the rides, and the second just to enjoy the scenery. The Philippines has recently been putting an importance in eco-tourism and Danasan is a shining example of this.
Its mountains and waterfalls gave me as much of an experience as ziplining across the canopy, creating the complete experience.
For the nature lover:
Honda Bay (Palawan)
These days, Palawan is packed full with luxury resorts, tourist attractions, and a sense of adventure. This, however, does not take away from the natural beauty that is Palawan, something that has drawn the eye for decades. Honda Bay is not the most well-known spot in Palawan, allowing it a certain charm and elegance.
Run from your resort's entrance straight into crystal clear water and dive amongst some of the most biodiversity-rich waters in the world. Not only that, but Honda Bay is famous for having whale shark encounters! Obviously, this does not happen year-round and depends on their migratory route, but if you are in the area anywhere from April through to November, be sure to check this out!
Marine life has never been so exciting!
For the history buff:
Fort Santiago (the Closed City of Intramuros, Manila)
The fort is one of the most important sites in Filipino history, where a Spanish conqueror used it as a defense fortress. Today, however, the fort is used largely as a reminder of the country's storied past, with a tribute to Jose Rizal, the Philippine National Hero. The man was responsible for starting the non-violent movement in the country and will always be remembered.
Within the walls of Fort Santiago, lie the Manila Cathedral, San Agustin Church, and many ruins, yet more relics of a time gone by. The entire city has been through a lot, from the first conquerors to World War II, and has stood the test of time.
Today, Fort Santiago stands strong, and while it no longer opposes the nation's enemies, now welcomes people from all around the world to experience the Philippines like you have never seen before. If ever you are in Manila, do pay a visit, and pay your respects to the great man.
---
This is but a few places that help the Philippines stand out from the other countries. As similar as they are to their neighbours, segments of their history are different, and they have thus progressed quite differently.
Today, the Philippines stands as a tribute to the hard work of their forefathers and the vision of their children. The Philippines is amazing, and hopefully, this piece has been a little insight into the perks and quirks of thislittle archipelago.
So come on, join us! Head on over to these shores to explore and treat yourself to a uniquely Filipino experience. After all, it is more fun in the Philippines!
Author Bio: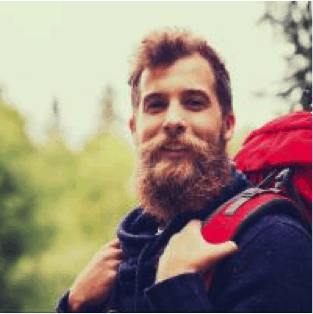 James is the founder of Gotoawesomeplaces, where he shares some experiences about travel, destinations information, adventure,… He was born in New York City and has been traveling since he was 19. 
You may also enjoy these similar posts: