Uruguay's first settlement town and a UNESCO Historic World Heritage site since 1995, Colonia del Sacramento draws crowds every weekend from nearby Buenos Aires. The tiny city has changed hands between the Portugese and the Spanish several times since it was founded in 1680. Everyone told us that we must see it, so we made our way there during the week.
The ubiquitous
Lonely Planet South America on a Shoestring
says that Colonia has "enough restaurants, bars and nightlife to keep you happy for weeks." A week is generous, but that doesn't spoil the journey. No one comes to Colonia specifically for its restaurants or bars. They visit for the qualities of the
historic centre, with its preserved houses and ruins
.
We walked around quickly our first day and decided that we needed to take a guided tour to really understand what we were seeing in town. The tours are provided twice daily for 100 Uruguayan pesos. We were able to organize an English-speaking tour guide for an additional 50 pesos through the tourist information office on the main street.
The following day we returned for our tour. Fabian, a local who grew up in Colonia, began the tour at the Citadel Gate drawbridge. He told us about the history of the area and about the differences in construction of the Portugese and Spanish houses.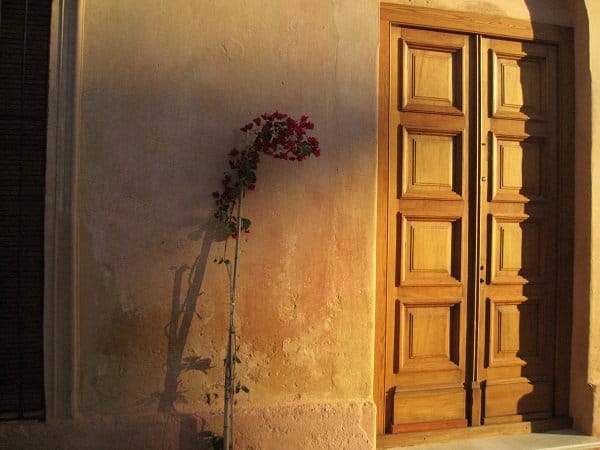 An interesting feature of the town is the ability to see cobblestone streets in the styles of both the Portugese and the Spanish. Portugese roads were built with a lower middle and higher sides so that water can run down the centre of the street and people can walk on the sides. Spanish streets are convex instead.
We also checked out the oldest church in Uruguay and wandered along more of the cobblestone streets, past antique cars parked along the streets and plenty of ice cream shops. We missed some things too: we didn't have enough time to see any of the four museums in the old town and our timing was never right for what we hear is a fantastic sunset.
Colonia can be walked in half a day, but two days is ideal to really take it all in and relax in the evenings. We had mostly good meals here, enjoying live music on our first night at Pulperia de los Faroles and excellent pizza and pastas on our last night. But other than eating out, there is not much to do in the evenings during the week in Colonia. Some of the restaurants close earlier than normal for Uruguay and we noticed hardly any bars. Luckily we had our mates, Lucy and Michael (who we met in New Zealand on the Fox Glacier tour) to hang out with at night. They shared their discovery of  a blue whale skeleton that was not mentioned on our walking tour.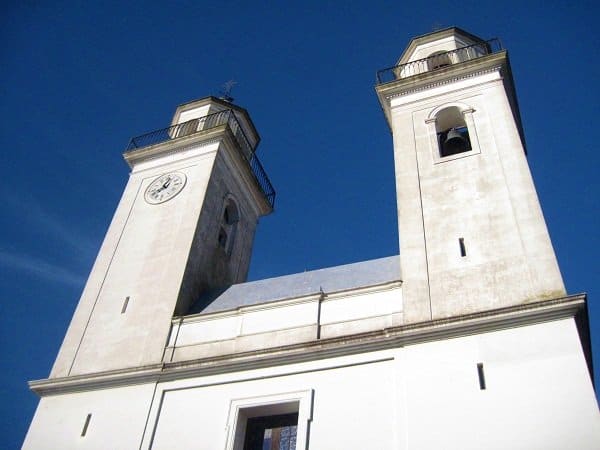 I would not have enjoyed Colonia had it been packed with the tourist hordes we heard come on the weekends. Surely it is best appreciated as we did: quiet and peaceful with only a few tourist groups and couples milling about.
Getting there: Colonia can be reached by fast (one hour) or slow (three hours) ferry from Buenos Aires. Bus and ferry connections are also available to Montevideo, the capital of Uruguay. Because it is only three hours to Montevideo, a day trip is possible, however it is better to spend at least one night in that case. If you are visiting from Buenos Aires and have no plans to see the rest of Uruguay, a day trip is probably ideal because of accommodation costs in Colonia.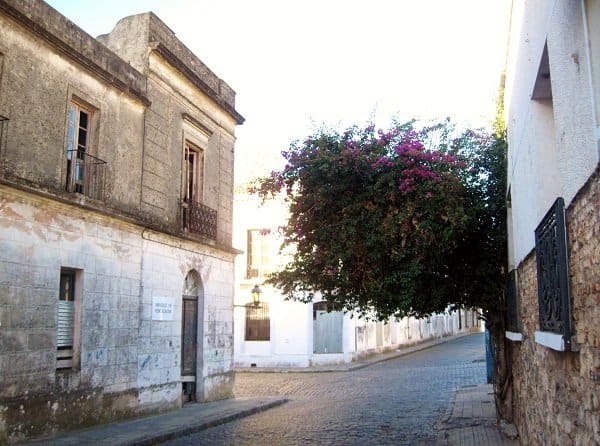 Do you like old, historic towns like this one?
You may also enjoy these similar posts: