In case you missed the first post in this series, we're spending a weekend in Finland's oldest city, Turku.
It's so easy to figure out what to do with yourself on a free day in Turku. Just pick up or download a copy of the Turku Treasure Map from the website of local design studio, Polkka Jam, and you'll have at your fingertips a guide to all the best places in the local cultural scene. This is exactly what we did on this rainy Friday in Turku and just look at the hidden gems we discovered...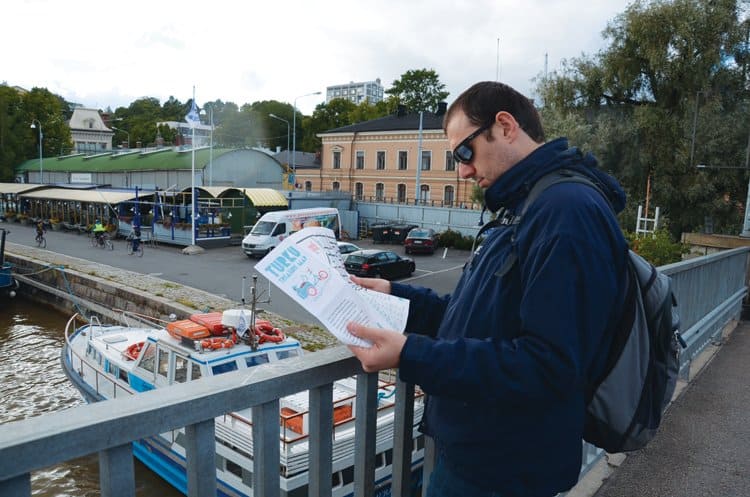 We started our day at at the 8raita Record Store (Yliopistonkatu 11b, 8raita.fi) for a favourite travel pastime: CD shopping. 8raita has three floors of new and used CDs and vinyl, which seems very popular in Finland as every music store we visited had a huge record selection.
Next door you have the Baobab Kids & lifestyle shop (Yliopistonkatu 11, baobabkids.com), which we didn't spend any time in but looked so cute through the window nonetheless. They sell clothing, toys and gifts from Finnish and Scandinavian brands.
The streets of Turku offer so much in the way of interesting shops, galleries and just general interest. We wandered around for a bit before lunch.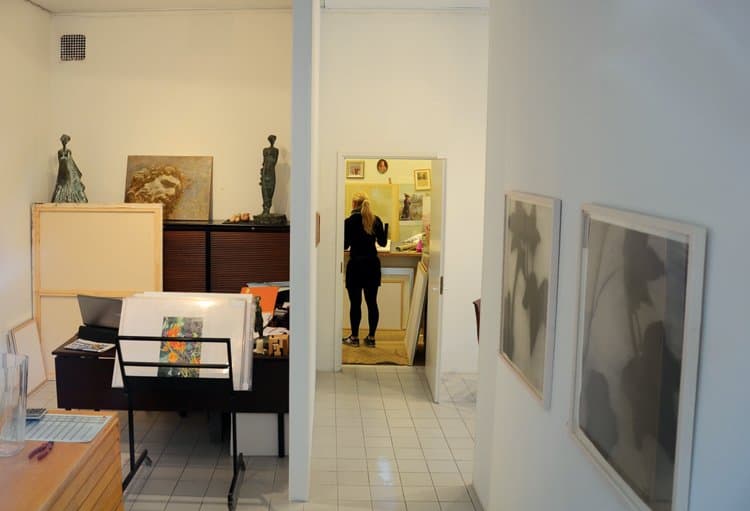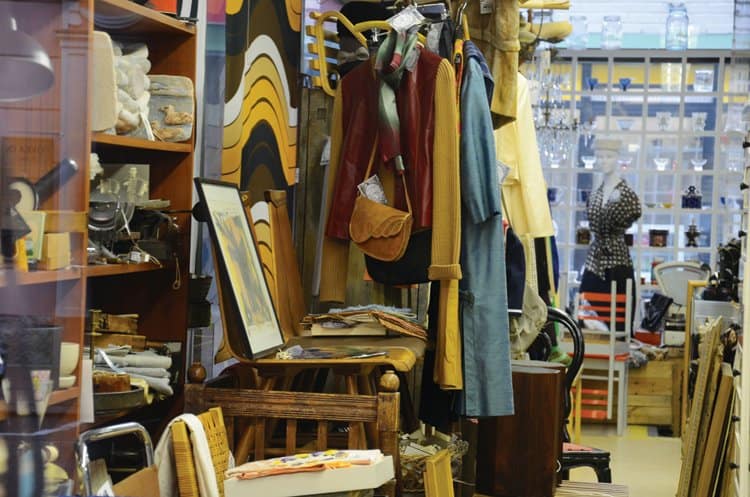 One of our stops was the Turku Cathedral (Tuomiokirkonkatu1, turunseurakunnat.fi), considered the national shrine of Finland. We were lucky that beautiful, haunting organ music was playing as we checked out the architecture inside.
After working up an appetite, it was time for a delicious Finnish lunch at Mami (Linnankatu 3, mami.fi). A note on restaurants in Turku: many of them are quite busy and book up in advance so be sure to reserve a table as soon as you know you want to dine at one. You certainly won't be disappointed by the food.
After lunch it was time to do some shopping. Turku is the perfect place to locate locally made clothing, jewellery, accessories and other handmade items. We first crossed the river to find Joutomaa (Kellonsoittajankatu 8, joutomaassa.blogspot.com) , which sells purses, accessories, jewellery and items for the home, as well as the artwork of the talented Reetta Isotupa-Siltanen, who creates these cool mixed-media pieces. We had the pleasure of speaking with her and bought a few cute pieces from her shop.
Next we headed to the fabulous Televisio Lifestyle Store (Hämeenkatu 32 inner courtyard, televisioon.fi), which is packed with clothes, shoes, jewellery, bags, gifts and items for the home from Finland's top designers.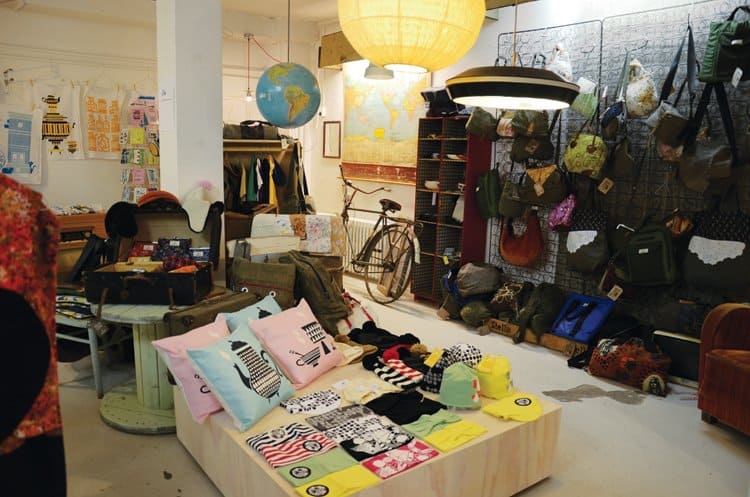 After already making several purchases in Finland, including a beautiful new coat from the Design District in Helsinki, I was determined not to spend too much more money, however I just could not resist these coats created in Helsinki by Tauko (taukovaatteet.com) from recycled materials:
Each coat is completely one of a kind and I was lucky that some of them didn't fit because I was having a hard time choosing just one! Luckily my first choice fit like it was made for me and John and I decided we had to take it with us.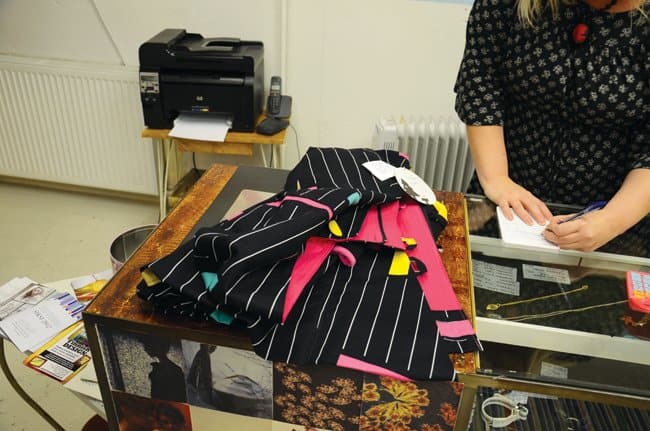 On our way out of the shop, we encountered another cute dog in a hair salon window...must be a thing in Finland!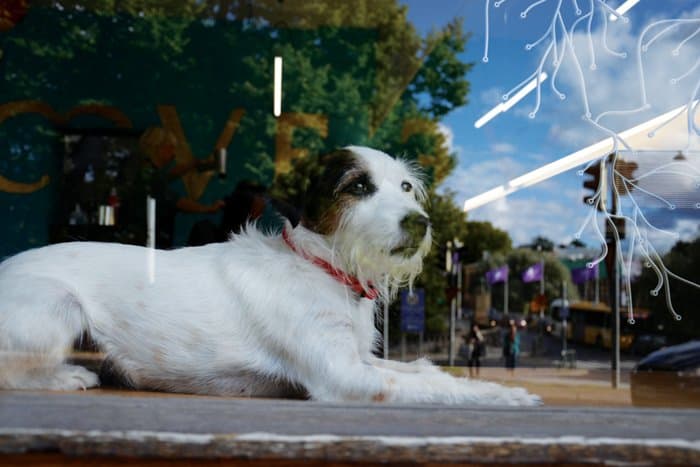 After finally exhausting ourselves, it was time for a rest and a drink at Bar4 (Kristiinankatu 4, bar4.fi), which has an incredible cocktail menu. We relaxed here for a couple of hours thinking about what we would get up to the next day...
What's your favourite establishment in Turku?
 Many thanks to Turku Touring and the Radisson Blu Marina Palace Hotel for hosting us.
This post is part of the Dream Euro Trip October Europe blog carnival - if you're interested in other European destinations, check it out!
You may also enjoy these similar posts: