I've always loved the peacefulness of New York City's West Village. Depending on who you talk to, it stretches from 6th or 7th Avenue to the Hudson River, a cozy enclave of beautiful historic buildings and expensive boutiques, along with some trendy restaurants and a variety of cafes and shops. Celebrity sightings are not uncommon and, despite the large amount of wealth found here, the neighbourhood still feels unpretentious and inviting.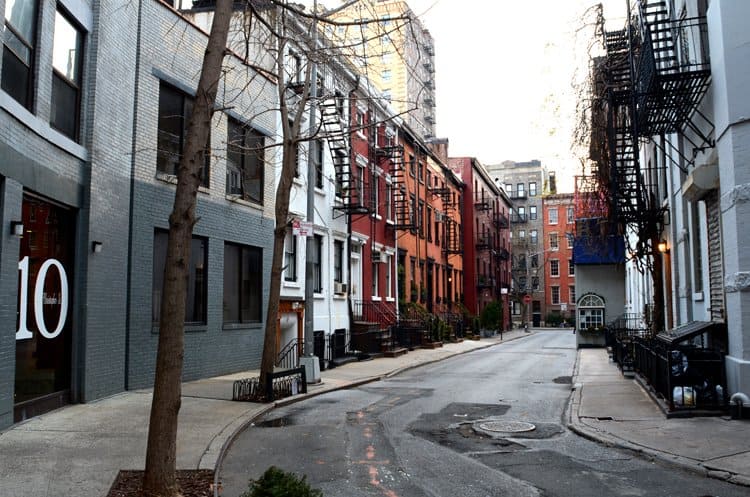 We'd chosen to stay in the West Village, in a lovely little apartment. It was quiet around the holidays, as New York can be, and I'd been desperate to get out and take some photos of the neighbourhood. Tucked under my arm was my Secret New York guide, which is an awesome book, written by locals, filled with hidden places around the city that both visitors and locals will love to discover. One of these was just a block away from our apartment: artist, director and designer, Julian Schnabel's home, the Palazzo Chupi (360 West 11th St., www.palazzochupi.com).
It is, as the book describes, "an oversized Venetian Palazzo atop a former horse stable" painted "radioactive scarlet." Apparently many of the neighbours hate it and people protested outside after construction of the building began in 2005.
A dozen interconnected structures that formerly made up the Bell Laboratories are now an enormous artists residence. The Westbeth Residence (55 Bethune St., www.westbeth.org) provides affordable loft apartments for low- and middle- income artists. The waiting list was ten years long before it officially closed in 2007. I would love to go back and explore this place a bit more next time I'm in the city as I didn't have time this particular day and had to continue my walk.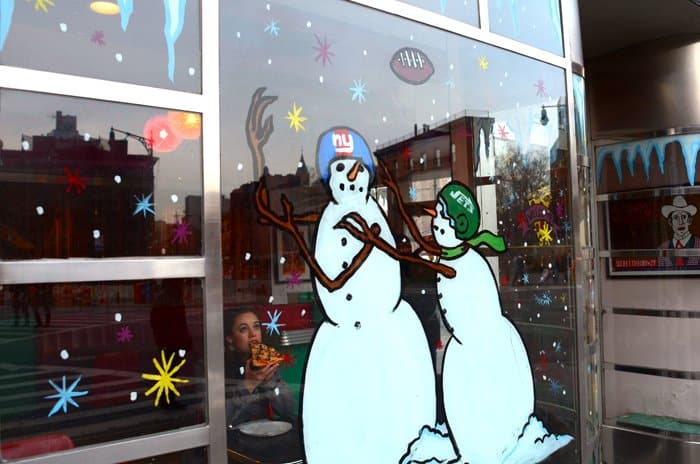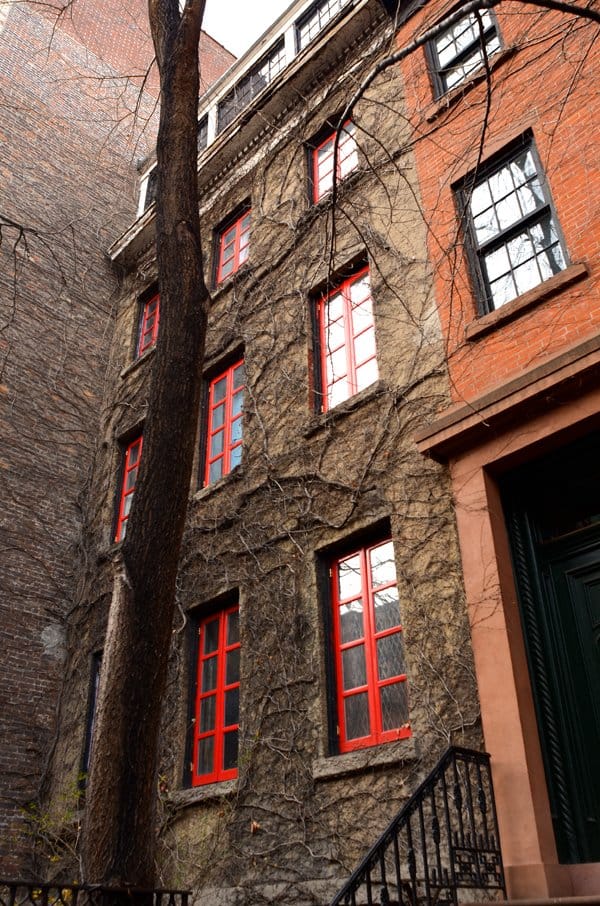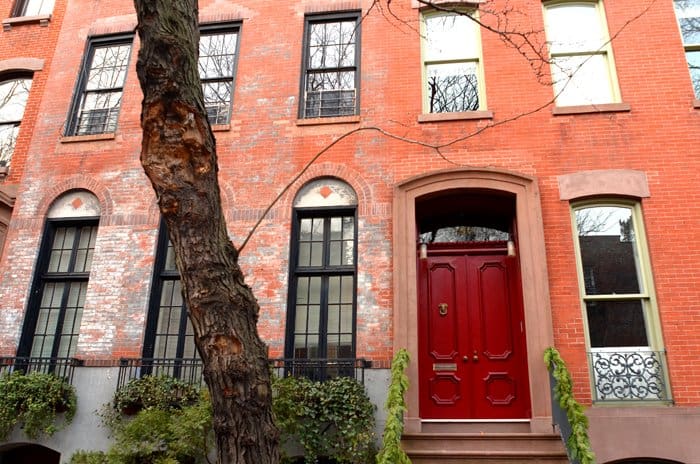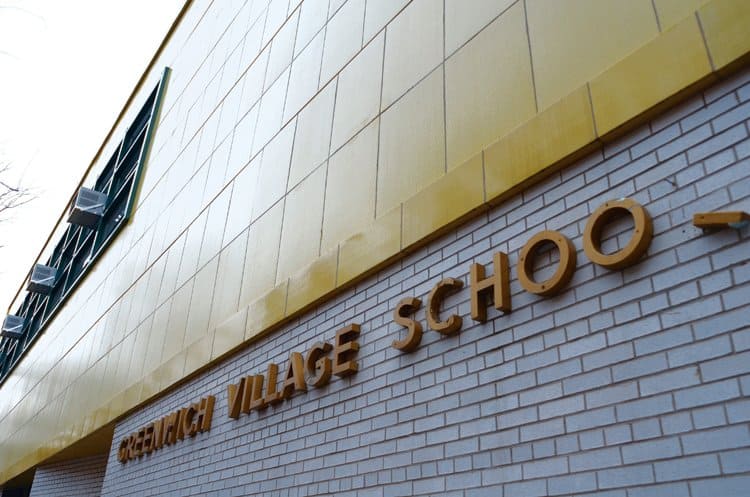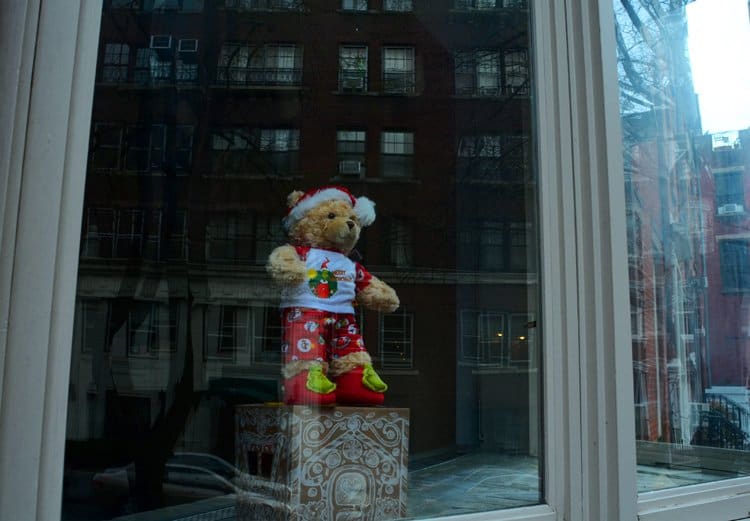 One of the places I stopped on my walk was 18 West 11th St. This building looks a bit different than the others around it, with a "jutting wedge angling from its face." My guidebook tells the story. In the 1970s the subbasement of this building was a meeting place for the radical leftish organization, the Weather Underground. Unbeknownst to the owner, his daughter and four other members were making dynamite and nail bombs here when they inadvertently blew up the building. Wilkerson lost her clothing in the blast while three of her associates were killed. Apparently Dustin Hoffman was the neighbour called to identify the bodies. The subsequent owners had to fight with the Landmarks Commission to push the new design through. And for the last 32 years, Norma Langworthy has kept a Paddington Bear in the front window. She changes its clothing to reflect the season. She says this has nothing to do with the Weathermen incident.
Thank you to JonGlez Publishing for providing me with a copy of Secret New York, An Unusual Guide and Secret London, Unusual Bars and Restaurants (click for that post). All opinions are always my own.
You may also enjoy these similar posts: