Traveling is one of the most rewarding experiences that you can decide to undertake by yourself, but sometimes it can be confusing to sort through the many tips and tricks people want to give you. What's a myth? What's actually true?
A lot of people wonder what it's like to travel solo as a woman, and since I'm not a woman, I asked Kacey from the Drifter Collective, to share her point of view on women traveling alone.
Is it really that difficult to do?
Have no fear the four biggest myths about traveling solo will be debunked, and you can begin planning your next adventure itinerary.
Women traveling alone: Myths vs. Truths
Having an idea of what to expect when you decide to take the plunge and start exploring this great, big and amazing world is the first tool you can put in your arsenal to venture out on your own.
Myth 1: The world is a scary place
While it's true that you need to take precautions traveling, especially alone as a woman, all you need to do is be smart about how you travel and make responsible decisions. If you use your common sense and the brain that is there in your head, cities around the world won't be much different from those at home.
Truth 1: One of the best things you can do is get out of your comfort zone.
At the first start, getting out there will seem scary, but that just because you've reached the end of your comfort zone. Deciding to travel solo as a woman will not only help you discover the confidence inside of you, but it will also lay the groundwork for you to grow and change as a person. You'll learn to be resourceful and govern your own decisions.
Myth 2: Traveling solo is lonely
One of the biggest turn-offs that keep people from traveling solo is that they presume it to be extremely lonely. Sure, you'll spend a lot of time by yourself, but there are great rewards for venturing out there on your own.
Truth 2: You'll discover your passions and test your limits
Going it alone will allow you to really explore the things in life that make you tick and bring you joy. You'll discover just how far you can go before you fall down, and also, what you've got left in you. You'll learn to be self-reliant, and you'll end up with crazy information that serves you in the weirdest moments – like which US cities are the friendliest to drive in, or how to roll clothes like a pro for your suitcase.
Traveling solo allows you to explore yourself as you never have before. If you are brave enough to search for the creative side within you, you have the potential to discover things about yourself you never knew even existed!
Myth 3: You should never talk to strangers
This again circles back to basic common sense, and contrary to popular belief, not all strangers are bad. In fact, avoiding meeting any kind of new person while traveling will actually result in that lonely experience you were so afraid of to begin with.
Truth 3: Traveling alone teaches you to trust
This doesn't mean that as a woman traveling solo you shouldn't be vigilant in the time and place that you choose to meet new individuals. Making intelligent decisions is still a must. However, once you decide to go it alone, that self-confidence you exude will make it easier for you to get to know and connect with people from all over the world.
You'll learn the importance of building lasting relationships, build your capability to empathize with other different from you and above all, learn that fundamentally all humans are inherently the same. Traveling solo will help you discover.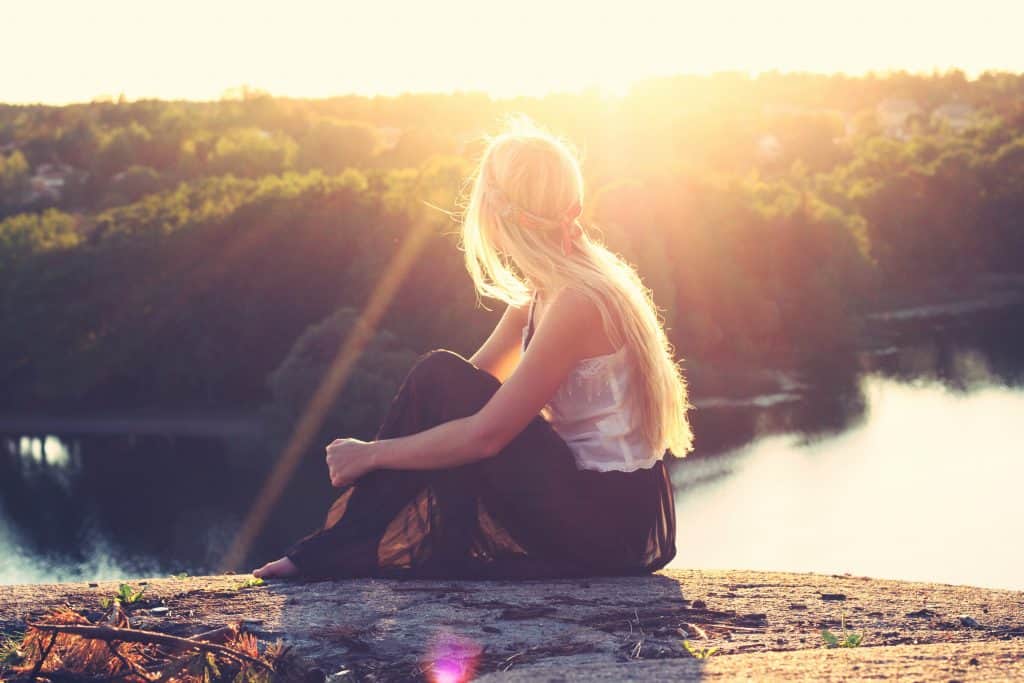 Myth 4: All solo travelers are singles
Solo travel may start out that way, or begin with the end of a relationship, job or some other catalyst. But, that doesn't mean that all solo travelers are unattached. In fact, you may find the complete opposite.
Does that baffle you a bit? Well, that's because you need to understand what solo travel accomplishes.
Truth 4: When you fall in love with yourself, solo travel becomes a necessity
Allowing yourself to take on challenges and adventures alone, you will become very aware of your flaws and imperfections. It will be a hard self-reflection that should and will make you uncomfortable. But that reflection allows you to also learn to love those things about yourself and grow and change where necessary. You will essentially fall in love with the person you are becoming.
When that happens, you'll also find that solo travel will be something you also look forward to as a therapeutic process. It will be your self-love recharge, constantly pushing you to be a better version of you. Traveling alone lets you lose yourself over and over again, and in getting lost you will continue to find the joys and passions of life that inspire you.
So there you have it. What most women won't tell you about solo travel in a nutshell. It's not rocket science. All it takes is a little bit of courage and a little bit of curiosity. The rest is already there inside of you waiting to be discovered.
Kacey

Bio: Kacey Mya Bradley is a lifestyle blogger for "The Drifter Collective." Throughout her life, she has found excitement in the world around her. Kacey graduated with a degree in Communications while working for a lifestyle magazine. She has been able to fully embrace herself with the knowledge of nature, the power of exploring other locations, cultures, and styles, while communicating these endeavors through her passion for writing and expression. Her love for the world around her is portrayed through her visually pleasing, culturally embracing and inspiring posts.
You can also follow Kacey on Twitter, Pinterest and Instagram.
Pin the following image on Pinterest if you liked this story:
Are you a woman traveling alone? What is your opinion on travelling solo? Leave a comment below!
You may also enjoy these similar posts: