Nestled among 28,000 acres of forest preserve, The Woodlands is a beautiful suburb just 30 minutes north of Houston. While it is home to many local residents and companies of all sizes, The Woodlands has also become a getaway destination as a result of its excellent shopping, dining, nightlife, golf and entertainment options. For Houston dwellers looking for a close getaway, Hyatt Market Street offers the perfect place to stay for experiencing all of this.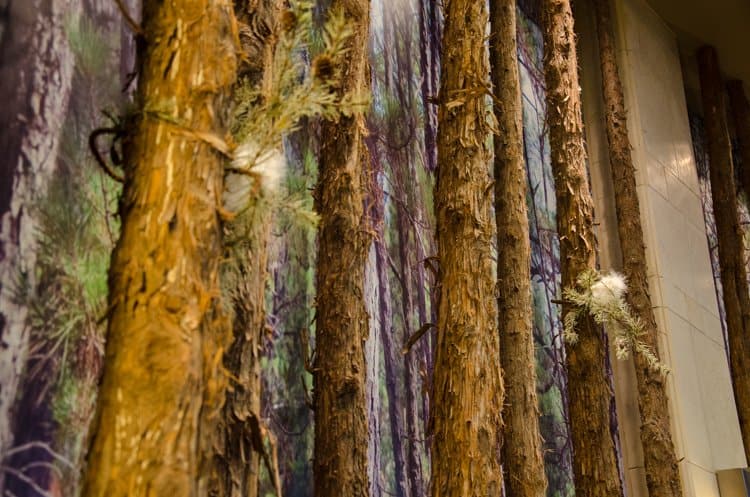 What stood out to me the most about this boutique luxury property was the energetic, enthusiastic staff who greeted us warmly everywhere we turned. I also loved the dramatic lobby area with its natural trees and cascading chandelier. Our king room was both comfortable and inviting, featuring amenities like a 42-inch flat screen TV, MP3 docking station, complimentary internet, waterfall shower head, Cuisinart coffeemaker and views of Market Street below.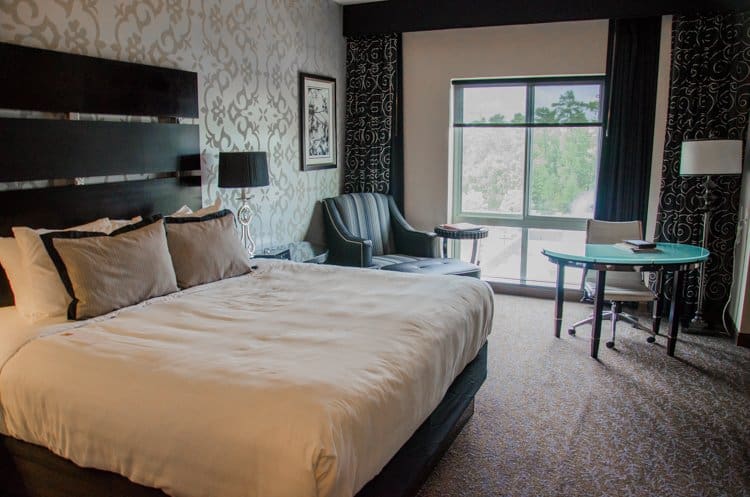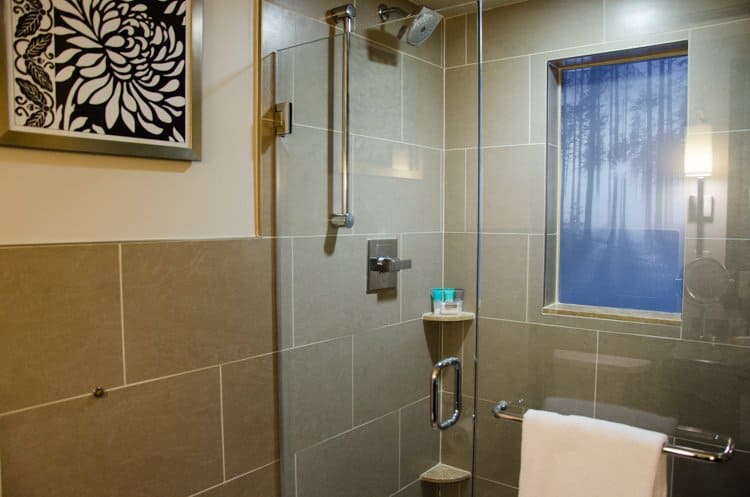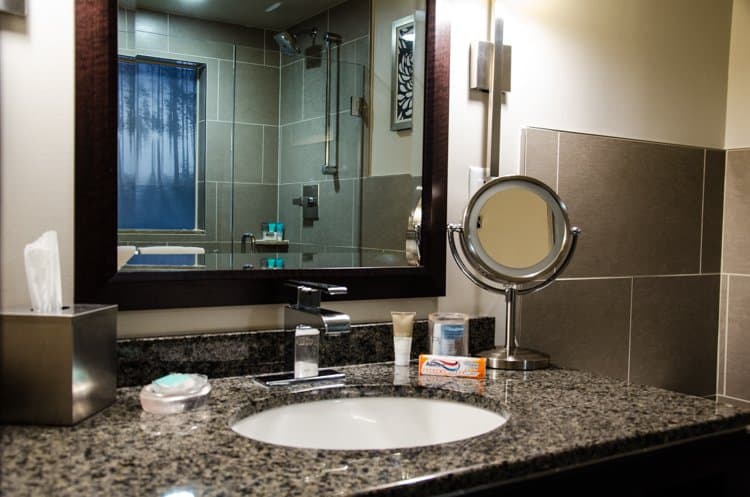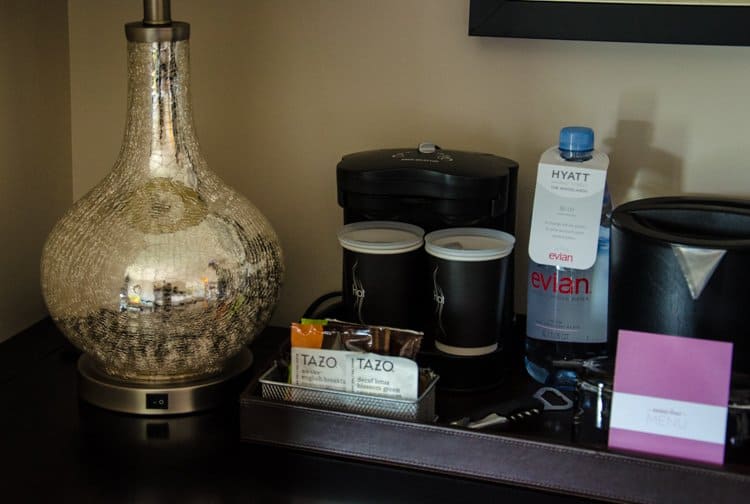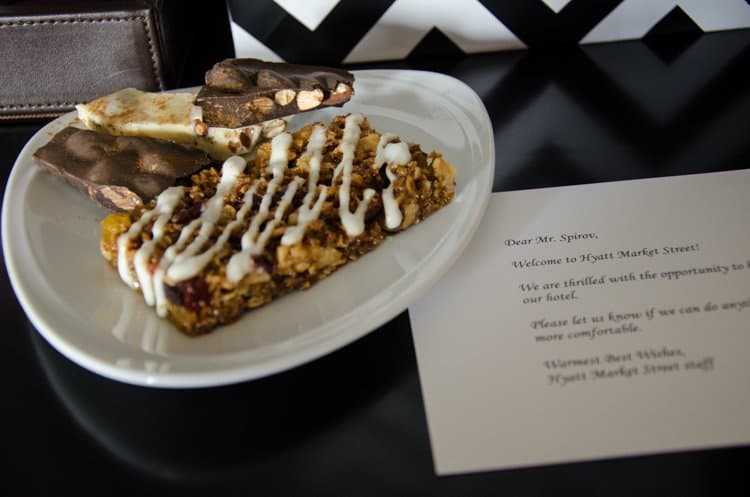 As we unwound in our room after check-in we were delighted by a generous gift bag of goodies from the surrounding shops. Market Street is the premier upscale shopping and dining center in the Woodlands, with green open areas and a comfortable layout for walking around. Pedestrian areas are in short supply in Houston so it's always nice to find somewhere to get out and stretch your legs. If the streets in the photos look a bit quiet it's because it was about 100 degrees F the weekend we visited. But as we don't get up to this area much we decided to brave the heat ourselves and check things out.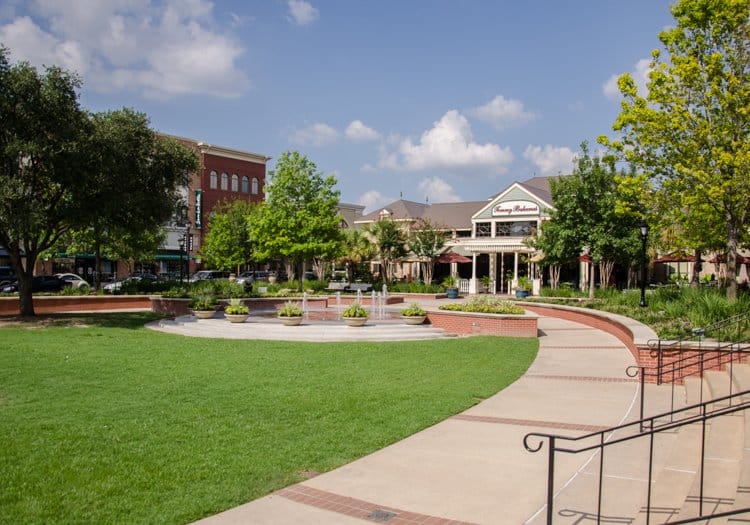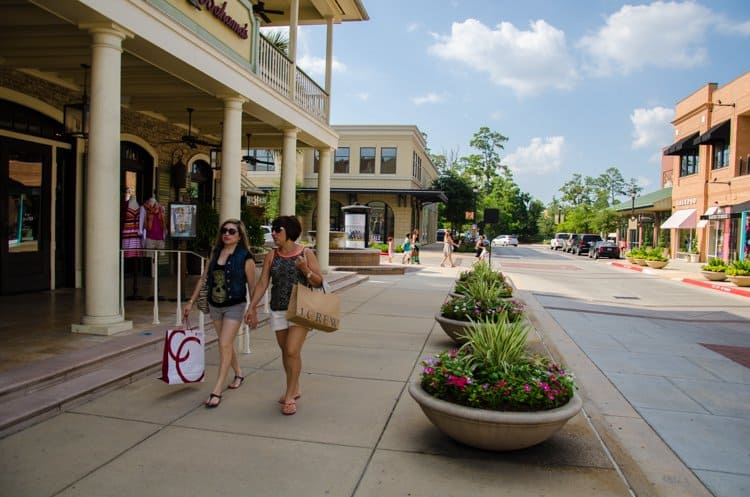 We poked in and out of shops for an hour or so until we finally needed to get out of the sun. Heading back to the Hyatt we were eager to get to dinner to experience a special tasting from chef Andrew Kramer in the bar and restaurant area.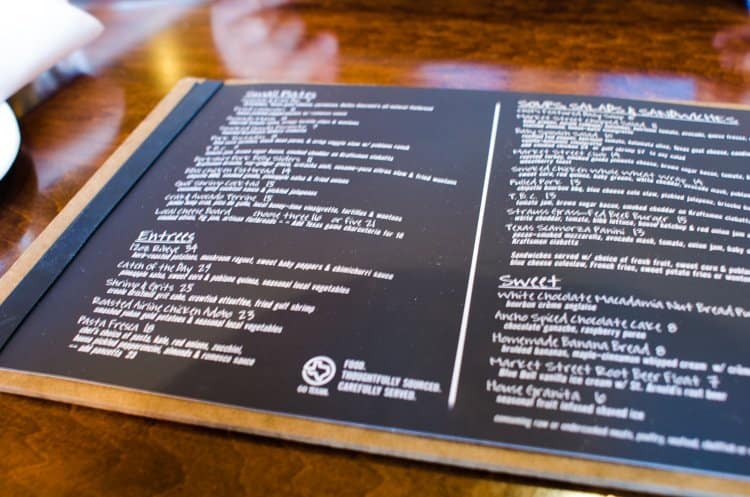 We started off with a sampling of appetizers from the menu. The Avocado Mash featured charred tomato salsa, crispy tortilla chips and wontons while the Smoked Gouda Pimento showcased its main ingredient perfectly atop delicious Kraftsmen Bakery ciabatta wedges. This was followed by delectable Pork Tostadas, the succulent pork shining atop blue corn tortillas. We also indulged in the BBQ Chicken Flatbread with its chipotle BBQ sauce, smoked gouda, pineapple salsa and fried onions; a delightful medley of flavors!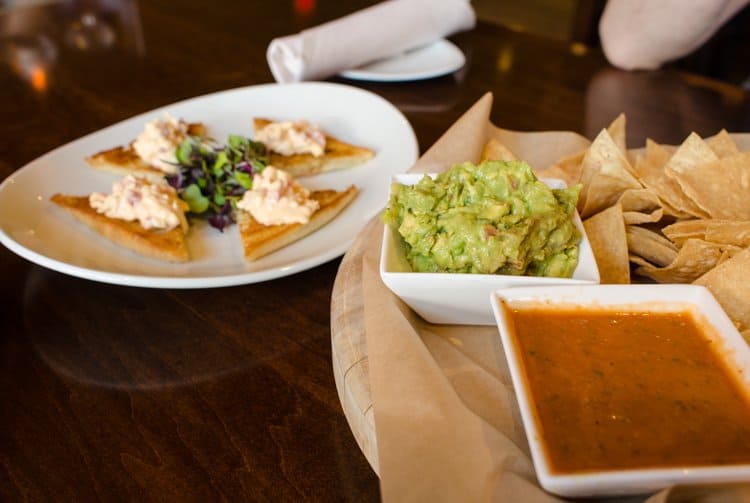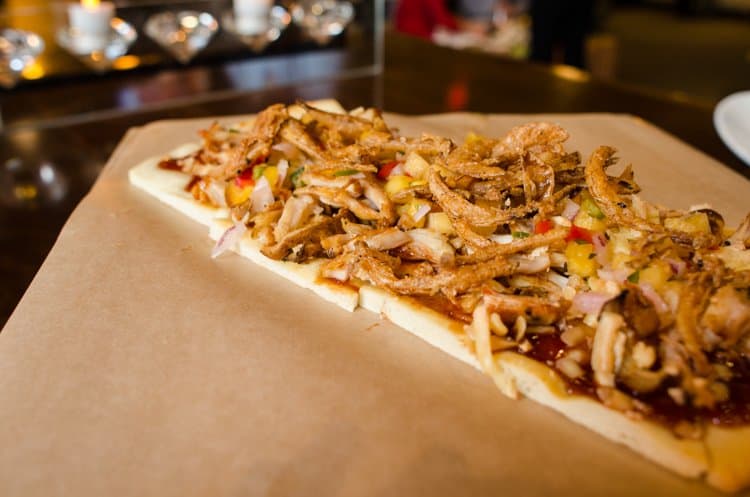 Of course, we were unable to finish all of that, leaving room for the main courses. The cheerful waitstaff talked us into having a meal each instead of sharing something, although we were already quite full. We were glad we did when John's perfectly cooked and seasoned 12 oz Ribeye and my tasty Shrimp & Grits came out. The steak featured herb-roasted potatoes, mushroom ragout, sweet baby peppers and chimichurri sauce, while my dish featured a creole Gristmill grit cake, spicy crawfish etouffee and fried gulf shrimp.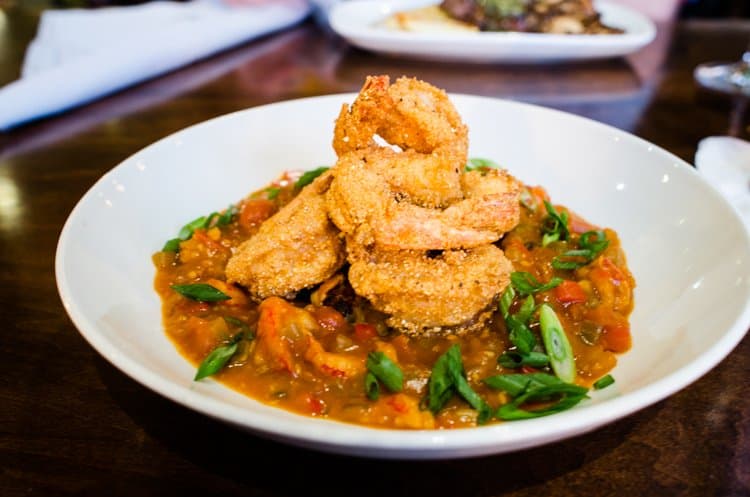 After such tasty main courses we felt like we couldn't resist trying at least one dessert. The Ancho Spiced Chocolate Cake featured melting chocolate ganache, raspberry puree and ice cream on the side - the perfect ending to a delicious meal.