This is a guest post by Jerry Nelson
Where did your parents go when they wanted to travel and see the world? If they were twenty-somethings in the 1980s or 90s, odds are they went to Europe.
Cheap, readily available flights and relatively safe countries, Europe was the destination of choice — then.
Now, it's somewhere else. College grads as well as those taking a 'gap year' are looking — and finding — more adventurous places to go. Locations they haven't see a million times when their parents pulled out the photographs and reflected on the "time of their lives."
That place is Tierra del Fuego. Hiking, camping, backpacking, boating, horseback riding. It's all there.
What is Tierra del Fuego
Tierra del Fuego sits just off the southernmost tip of South America. The main island, Isla Grande de Tierra del Fuego and s splattering of smaller islands which include Cape Horn and Diego Ramirez Islands. Shared by Chile and Argentina, the archipelago's first human residents was around 8000 BC.
European descendants 'discovered' the islands in 1520. A short, fat guy named Ferdinand Magellan saw the bonfires lit by the natives and named it Tierra del Fuego, Spanish for 'land of fire.'
It wasn't until the last half of the 19th century that Europeans started arriving in force. Before long there was a boom in sheep farming and a local gold rush.
Today, oil drilling dominates economic activity in the northern sector and tourism, manufacturing and support for Antarctic logistics are vital to the southern economy.
What to Do There?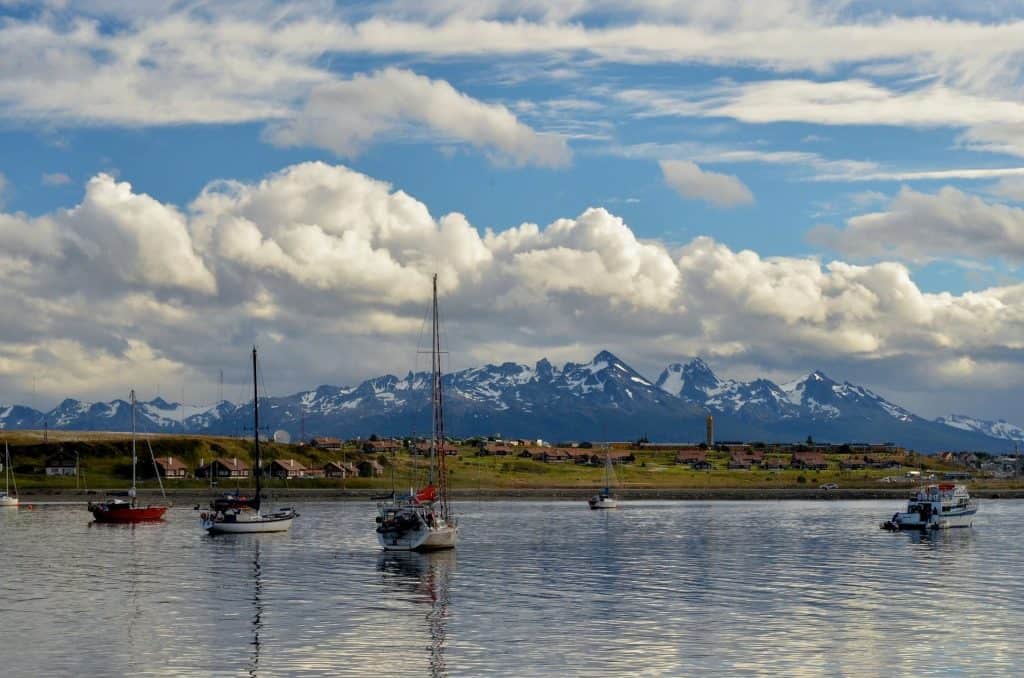 Most of the tourism is based on the multiple claims of "southernmost" things. Ushuaia and Puerto Williams each lay claim as being the 'southernmost city in the world.'
Museo Maritimo
Situated in Ushuaia's  old prison, Museo Maritimo is a self-sustaining museum and does not get state assistance. The museum earns its way from the tourist trade — roughly 50% of whom are foreigners. Lonely Planet calls the collection of vessels "perhaps the best accumulation of model ships in the world."
Estancia Haberton
Open just during the summer, Estancia Haberton is the oldest estancia, or farm, in the Argentine part of Tierra del Fuego. Established in the late 1800s, the farm is 60km east of downtown Ushuaia.
Glacier Martial
Wear comfortable shoes and have patience. The hike up Glacier Martial rewards the persevering with a lovely view of Ushuaia and the Beagle Channel. A solitary ski slope is open during the winter and can be reached by taxi from Ushuaia.
Catamaran Trips
Explore the Beagle channel for some lens-worthy views of the mountains, sea lions, penguins, and cormorants. HINT: Pay the 200 Piso and choose a small catamaran. In the off-season, you may be joined by only about seven people — making it your almost private tour.
Beagle Channel Kayaking
Rent a kayak near the airport in Ushuaia and spend the night roaming the Beagle Channel
Fin del Mundo Train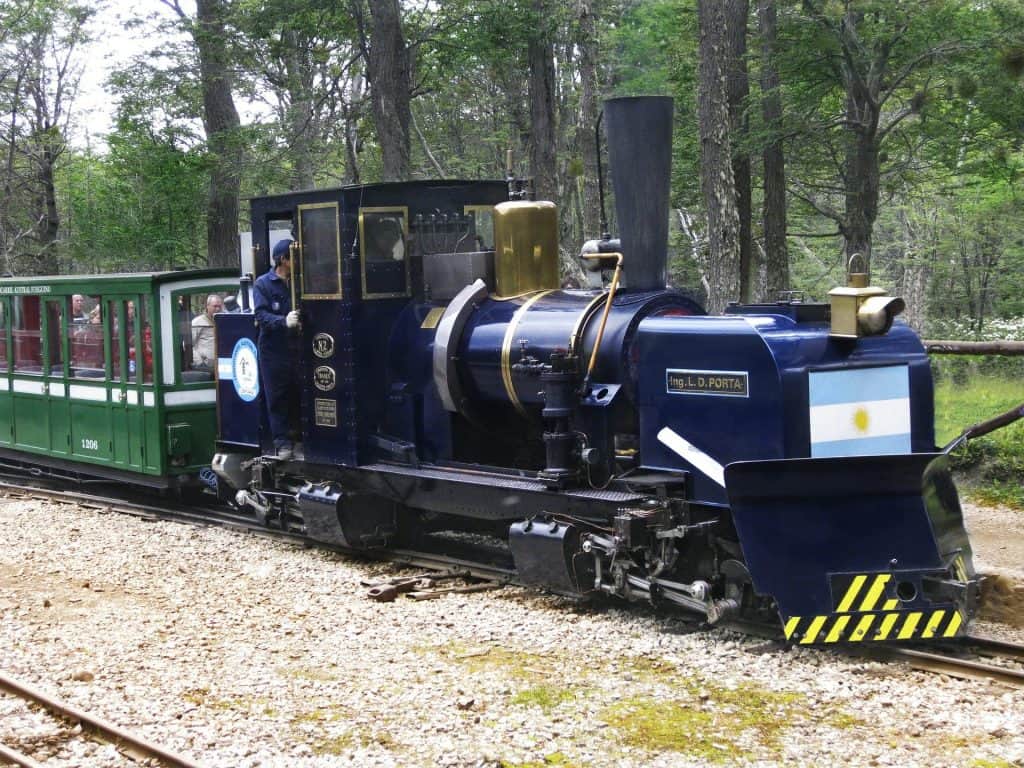 A 19 3/4 gauge steam railway making regular trips between the national park and Ushuaia. Initially built to serve the prison in Ushuaia, it is now a heritage railway into the Tierra del Fuego National Park. Both Chile and Argentina agree it is the southernmost functioning train on the planet.
Hiking
Several well-laid out trails around glacial Lakes Escondido and Fagnano, which is also called Lake Cami. Be sure to take warm and waterproof gear.
How to Get There
Arguably the most popular way to get there is to fly on Aerolineas Argentinas from Buenos Aires. AA lands in Ushuaia and Rio Rande, but flights can be found to major settlements such as Punta Arenas in Chile.
The double-decker, long distance buses, deliver thousands of travelers each year and arrive in Ushuaia from all over Argentina. Visitors going to Ushuaia from Rio Gallegos pass through Chile which means two border crossings.
Surface roads are rough and potholed in Tierra del Fuego and other than the tourist train, there aren't any railways. Tours and transportation can be booked through the Tourist Office on San Martin or through Say Hueque, the largest tour company serving the region.
Insider Tips
You'll have a full day to look around before a cruise, and travelers often wish they had more time in Ushuaia. The National Park hike and canoe tour are excellent, but the boat portion can seem more like whitewater rafting in spots.
The weather is freakish and often changes as much as three times in three-hours. Freezing rain morphs into the scorching sun which turns into freezing snow and a blustery wind. Make sure you dress for each of the conditions.
Bio: Jerry Nelson is an American freelance photojournalist who covers social justice issues globally. Busy on assignment in South America, Jerry is always interested in discussing future work opportunities. Contact him today at [email protected] and follow him on Twitter @journey_america.
You may also enjoy these similar posts: