"The Place to BEER"
If you want to experience great beer culture, there's no better place for it than Belgium.  The local brewers give you a look behind the scenes and give you a taste of their century-old tradition. Belgium beer culture was rightly proclaimed UNESCO World Heritage this year and there's no better time to experience the local beer scene, than during the yearly beer month!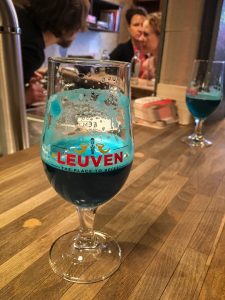 While you can enjoy different beer activities all around Belgium, the Beer month is mostly focused on the province of Flemish Brabant. Flemish Brabant has a wide range of different beers and breweries, which reflects its rich brewing tradition.
During Beer month in Flemish Brabant, you can enjoy walks with beer stories, sample beers among the copper beer kettles, and bike from brewery to brewery. The B&Bs and hotels have plenty of beer packages on tap and the cafés, pubs and trendy bars have some original beer proposals for you.
From 21st April to 5th June, all beer taps will be opened in Leuven. The city is more than ever "The Place to BEER" with its beer routes, tasting sessions and brewery visits. You can taste, experience and discover beer in all its forms!
More info & Tickets: http://www.visitleuven.be/en/beermonth