We write about a lot of amazing destinations on this site but today's guest post is designed to help you actually save money in order to make your travel dreams come true. Sheri Staak brings us 12 practical ways to finance your next trip. 
1. Set up a travel account
Having a separate, dedicated account helps keep your travel funds protected from other savings goals like retirement or college funds. Plus, you won't be tempted to dip into it for impulse purchases or those inevitable "household expenses" that always come up like a new hot water heater or replacement parts for the air-conditioner.
 2. Stash surprise windfalls
Immediately deposit any "surprise" cash that comes your way into your travel account, whether it be birthday money, a commission check, a work bonus, a payoff on that lottery ticket or even a $20 bill discovered in the pocket of your jeans. Since these surprise windfalls are separate from your usual income, you'll never miss the money that's stashed away.
3. Collect your coins
Make it a ritual: empty your pockets or collect the loose change from your purse every single night and put it into a jar or container. While you'll never miss those nickels and dimes on a daily basis, collecting your coins will add up considerably over time. Even a dollar a day adds up to more than $300 in a year's time. For faster and increased savings, try setting aside your single dollar bills or coins in addition to the loose change.
4. Clean out your closets
Sort through your closets, basement, storeroom, or anywhere you're collecting or "saving" stuff you aren't actually using anymore. Look inside cabinets, on bookshelves and under the beds. As a general rule, if you haven't used something in a year, you probably don't need it and you'll never miss it. Keep anything you love, or that has a sentimental value, but consider selling those unwanted or unused items to add to your vacation fund. You might try having a garage sale, selling large-ticket items on eBay or Craig's List, or bringing your gently used clothing to a resale shop.
5. Can the coffee
Do you really need that $3.50 specialty coffee when a cup brewed at home can be just as satisfying? If you're used to hitting Starbucks on a daily basis, consider this: kicking that habit can easily translate to more than $1,000 a year for your travels. Put a coffee can or jar next to your coffee pot, and "pay" yourself for the cup, just as you would at the specialty shop. Then watch the savings grow. A memorable cafe au lait in Paris or a yuangyang coffee Hong Kong will make being your own barista a worthwhile endeavor.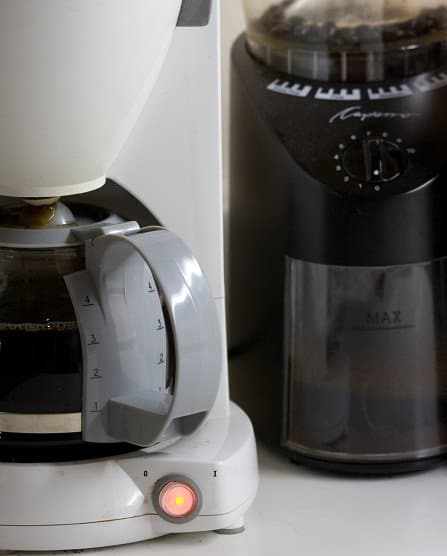 6. Party responsibly
One cocktail at a bar can easily cost $10. Plus, when you start to imbibe you become more generous, loosening your inhibitions as well as your purse strings. You might find yourself buying rounds or leaving big tips for the bartender and before you know it, you've racked up a significant bill. Instead of weekly or monthly bar binges, invite your friends over for an evening at home. You can ask them to bring what they like to drink, or buy the beer and wine yourself and still end up saving money in the long run. Alcohol and entertainment can devour a travel budget quicker than a green bonfire.
7. Brown bag it
Bring your lunch with you to work and don't go out to eat on a daily basis. Not only will you save as much as $50 a week by eating at your desk, you're more likely to pack healthier choices, which will keep you in great shape for those future trips to the beach. Keep your dinner outings to a minimum as well. Restaurant checks can add up quickly; the same meal at home is a fraction of the cost. Perhaps treat yourself or your family to one meal out a week, or once a month if you can swing it, and put the savings into your travel fund.
8. Pay yourself first...and second
Financial planners always advise their clients to pay themselves first. Your long term financial goals should be the primary savings focus, either through a 401K at work or a direct deposit into your bank account. But most employers allow you to make more than one direct deposit. Set a percentage for long term savings, i.e., pay yourself first and then pay yourself again, setting aside an amount to have direct deposited into a second, travel-dedicated account. In this way, you won't ever "see" the money, so the temptation to spend it disappears.
9. Write it on your wish list
When a birthday, special occasion, or holiday comes around, family and loved ones are often at a loss when it comes to gift giving. There's no shame in dropping a few hints or even creating a wish list that you can share with those who may ask for gifting ideas. Be open about your passion for travel, communicating your desire for monetary gifts, airline gift cards, or prepaid credit cards to help you fund your dreams. Family and friends will welcome the suggestions, and will be more than happy to get you something you really want.
10. Shop the sales
Look for bargains, and never pay full price. Shop frugally for your clothing purchases, not like a magazine model with unlimited funds. Scour the racks of less expensive and discount stores for trendy, fashionable looks at a fraction of the cost of boutiques or department stores. For household bargains, shop the sales, clip coupons, or buy in bulk. Every little bit saved is more put aside for exploring the world.
11. Rack up points
Airlines make money by being associated with credit cards. When you use those cards, you can earn points that translate into frequent flyer dollars. Pick your credit card wisely: if you plan on traveling domestically, consider a domestic airline's card; but if you're saving for international flights, choose a branded card from an airline that services international destinations to better suit your needs. Why pay cash when your purchases can help pay for future travel? Be sure to use your cards wisely though, making only essential purchases and never over-extending yourself. In addition, pay your bill in its entirety each month, never carrying a balance that will rack up late fees or hefty interest charges.
12. Book the bargains
Once you've saved enough to start making travel arrangements, take the savings one step further by doing your homework to get the most bang for your buck. Spend time surfing the web, gathering brochures, and talking to friends about where to get the best travel deals. Sometimes you save hundreds of dollars just by booking flights on non-weekend days or during "off" hours. Research wisely, combining activities when discounts are offered and taking advantage of "free" services offered by your hotel or airline, such as shuttle buses or complimentary meals.
Also, don't overlook the possibility of staying with friends or family who may reside in a dream locale. Most people are more than happy to accommodate travelers if you simply ask. Hostels are another inexpensive choice for young or single vacationers, but aren't ideal for families. Get creative and explore all your travel options, finding the right mix of fun and frugality!
Don't just sit around dreaming of a trip you think you could "never afford." Visualize your travel goals, and take steps, both large and small, towards making that dream a reality. By implementing even a few of these 12 savings strategies, you'll be fast on your way to funding the trip of a lifetime.
Bio: Sheri Staak has served in many vice presidential roles at both large privately held and publicly traded global companies. She's been a corporate powerhouse for 29 years and has been the recipient of numerous sales awards and recognitions. In addition to her key position in a highly aggressive, extremely competitive industry, Sheri is a regular contributor to a travel newsletter, lending her expertise by writing articles that provide tips and advice for business travelers. She also shares her wisdom and business perspectives with regular postings at her leadership-focused blog, The Staak Report.