Valence, the capital of the Drôme département, is the gateway to the South of France and perfect for a weekend getaway. Valence was an unknown destination for me and I was excited to discover more of this city on the banks of the mighty Rhône river during a 48-hour visit.
Getting There
I normally would take my car to visit France. It's a habit dating back to the times I went on holiday with my parents. Only when we want to travel further, like Barcelona for example, I might think of maybe taking a flight instead.
Turns out, taking the train to the South of France is actually more convenient. With the TGV, you have a direct connection from Brussels to Valence and since this train also stops at Charles de Gaulle airport and Lyon, it's also easy to get to Valence after you visited Paris or Lyon for example. You just sit back, relax and watch the landscapes float by:
One of the advantages of taking the train over flying is that you have more leg space on a train and most of the time there are empty seats so there's even more free space. It's also quieter than a plain ... and it's FAST! It only took me about 4 hours to reach my final destination, Valence.
Tip: put your hand luggage on the opposite side of where you are sitting, that way you can keep an eye on it while you are sitting down.
What to See: Day 1
The Kiosque Peynet
One of the most famous landmarks of Valence  is the Kiosque Peynet. Linked to a romantic story of a violinist and his sweetheart, the Kiosque Peynet has become a symbol of French Romance. Unfortunately, the weather wasn't fantastic when I visited Valence, so this photo is rather dramatic than romantic 😉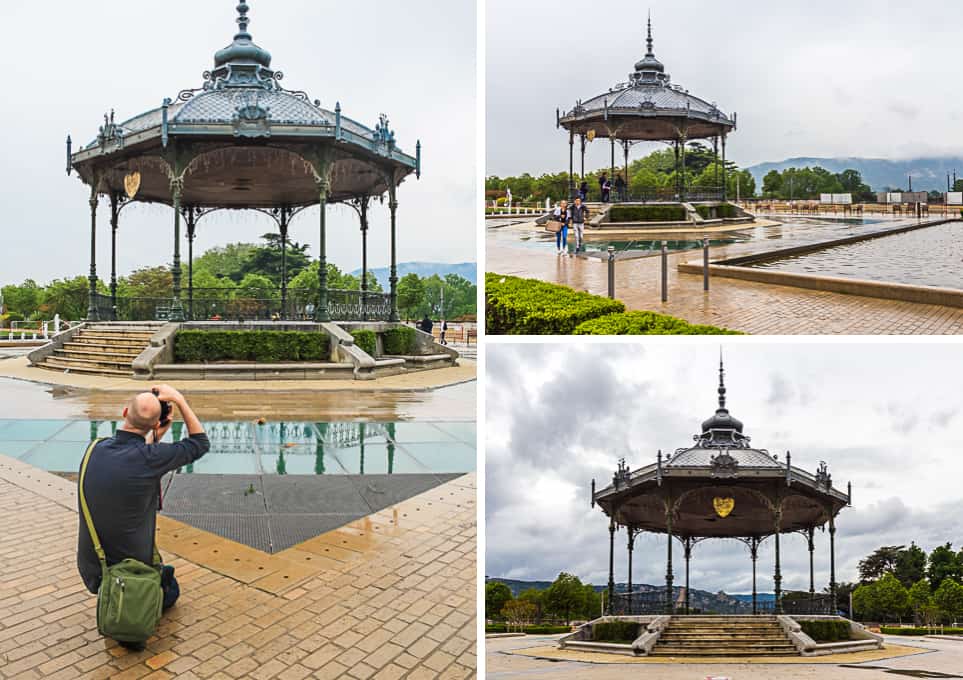 The Musée de Valence
The number one attraction on Tripadvisor for Valence is a visit to the Musée de Valence.
Reopened in December 2013 after a major refurbishment, the museum is now a fine example of integrating an older building with modern architecture and definitely worth a visit. From the rooftop, you also have a beautiful view of the Rhône Valley and  the Vercors Mountains.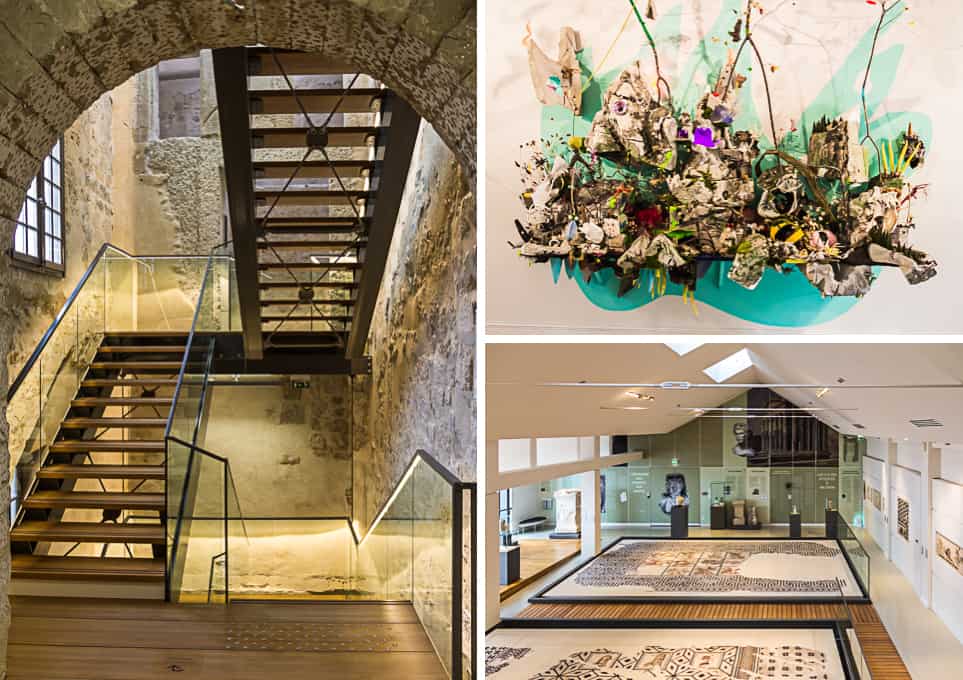 Lunch at the Daily Pic
While there are many good places to have lunch in Valence, I can recommend a visit to the Daily Pic.
The Daily pic is a "Fast Food" concept, taken to a higher level and what they call 'Cantine Gourmande'. It's one of the restaurants of 'Best female Chef in the world 2011', Anne-Sophie Pic.
You can choose between different appetisers, main courses and desserts, all served in small glass bowls and heated while you sit at your table. Fine dining in a quick and delicious way.
La cathédrale Saint-Apollinaire and the Pendentif
One of Valence's most ancient monuments is the Cathedrale Saint-Apollinaire. In the middle of the cathedral stands a bust of Pope Pius VI. It contains his entrails and heart in commemoration of his imprisonment in Valence during his flight from Rome.
While the cathedral is nice, the square behind the cathedral is even more attractive with one of the city's first buildings to be listed as a historical monument, the Pendentif
Visit a farmers Market
The producers market is organised every Tuesday at the Halles Saint-Jean. I didn't really taste any of the products but you could see that everything was fresh and locally produced by the sellers themselves.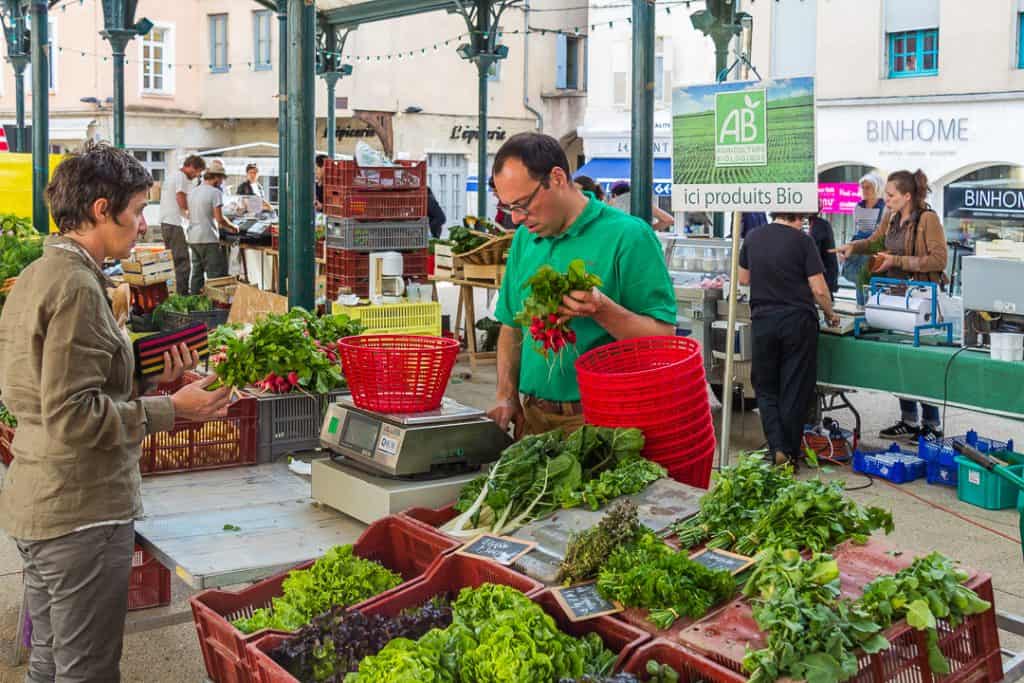 Dinner at L'Epicerie
One of the restaurants I can recommend for dinner in Valence is l'Epicerie. Chef Pierre Seve cooks delicious food with fresh and local products. It's one of the finest dining experience of the many restaurants in old town Valence where the Chef still takes the time to greet his guests in person.
If you want to know what to do on day 2 of your visit to Valence, make sure you follow the blog!
Have you been to Valence already? What's your favourite thing to do in Valence?
Pin the following image on Pinterest if you liked these tips: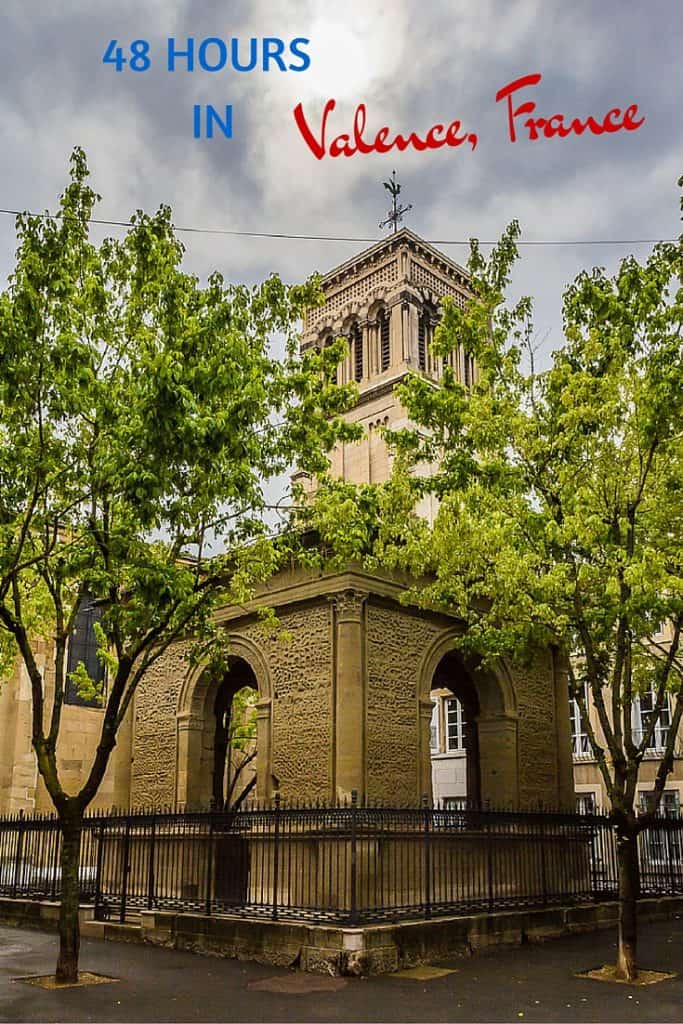 Many thanks to France.fr, Voyages-sncf.com and Valence Tourisme for hosting me during my time in Valence.