Jordan's Natural Wonders: Wadi Rum and the Dead Sea
While the man-made treasures of Petra and Jerash showcase the architectural talents of Jordan's ancient inhabitants, Wadi Rum and the Dead Sea are wonders of the earth. We first explored Wadi Rum by jeep.
This is the land of Lawrence of Arabia, a vast desert that visitors could take days to explore. Tall granite and sandstone mountains dominate the landscape, while local Bedouins still populate the region.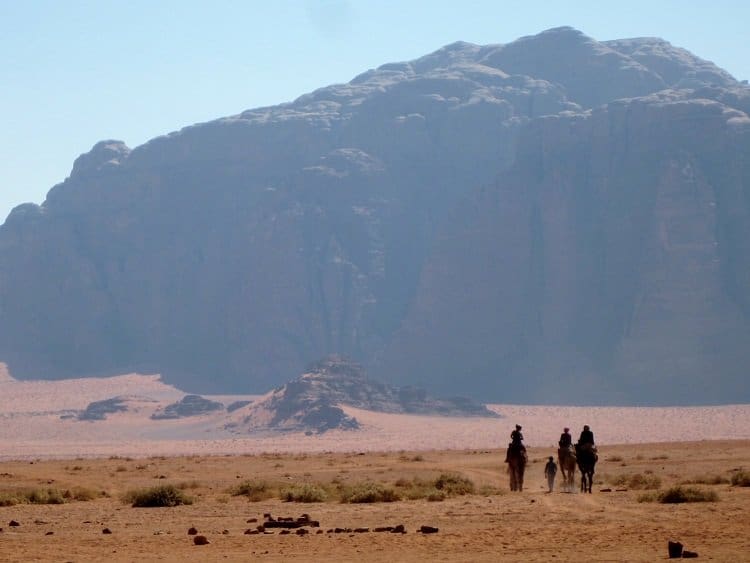 I long to return one day and take a full-day camel trek through the area, in particular to see more sand dunes, canyons and what must be a perfect desert sunset.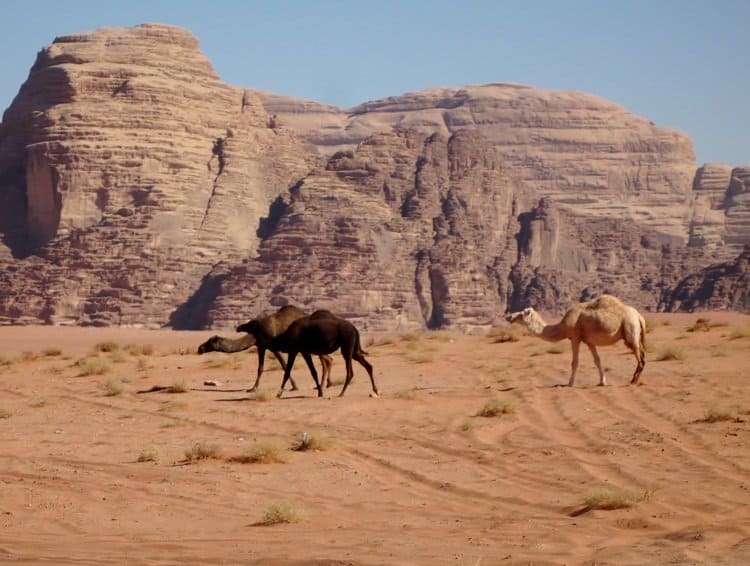 We enjoyed checking out the ancient carvings at Khazali Canyon as well, indicating happy people and welcoming intentions.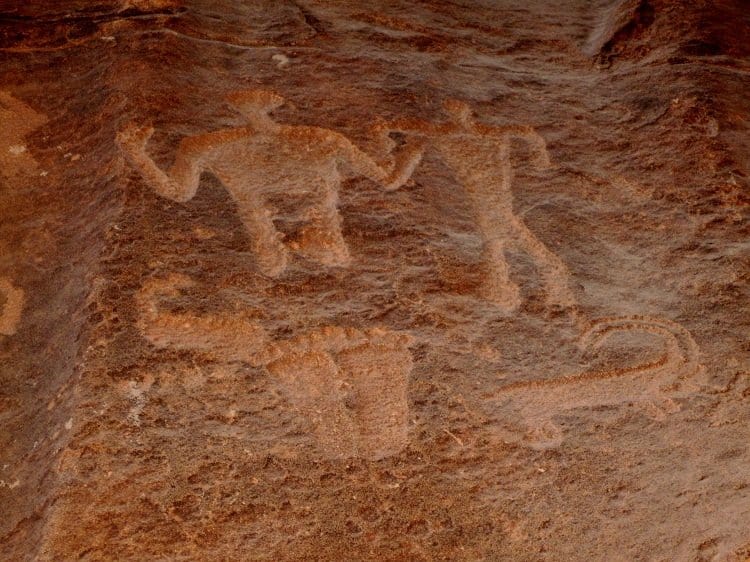 Much further north a wonder of a completely different kind awaited us. At 423 metres below sea level, The Dead Sea has the lowest elevation on the planet. Just 55 km southeast of Amman it's possible to bathe in water containing over 35 types of minerals, including calcium, iodine, magnesium, potassium and sulphur. The black mud from the beach is also rich in minerals.
The Dead Sea has been known throughout time for its healing properties, especially for skin conditions like eczema and psoriasis as well as other ailments like arthritis. As we waded in, the water felt silky and we were instantly aware of our buoyancy. The high salt content makes it very easy to float. Of course, the same high salt content also means that nothing can live here, hence the name. Drinking just one litre of the water will kill a man! So visitors should enjoy the wonderful natural quality of the water but take care not to submerge their heads, swallow the water or splash it into their eyes.
The air at the Dead Sea is also very high in oxygen content and the atmospheric pressure is high enough that it provides a natural filter against the sun's burning UV rays. Events like the Dead Sea Marathon take advantage of these conditions.
This was our last stop on our tour of Jordan. We would like to say a special thanks to our guide, Raed, and our drivers, George and Rami for making our experience so very special. If you're looking for an excellent guide for your visit to the country, which we highly recommend, contact us and we'll introduce you.
Our trip to Jordan was sponsored by the Jordan Tourism Board.