We've been trying to explore our new surroundings in Stavanger as much as possible these first couple of weeks in Norway. We were very excited to sign a lease on a house this week as the market in the area is very tight at the moment. Our new home is about halfway between Stavanger and the next town over, Sandnes.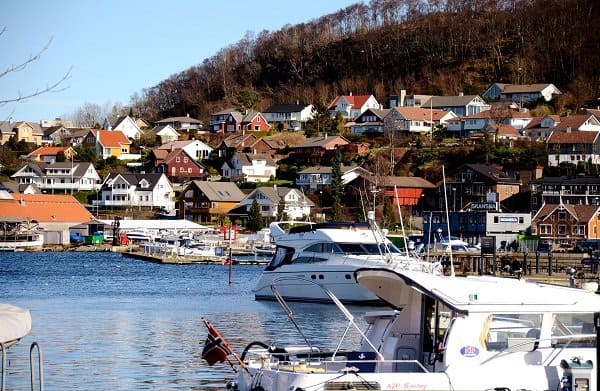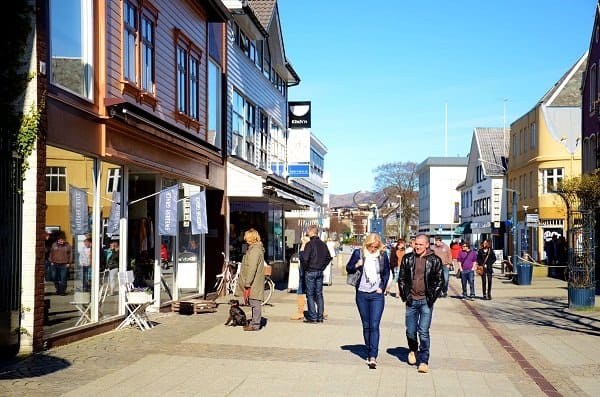 It was a busy week for us so by the time we got up and out the door most of the shops were closing - most shut by late afternoon on Saturdays and nothing is open on Sundays here. So perhaps that explains why Sandnes was looking a little dead when we arrived. It's smaller than Stavanger and I'm not sure what we were expecting but we found very little to do but walk around and have a look.
Located just 12 kilometres from Stavanger, Sandnes seems like more of a shopping outpost for local residents who don't want to go into the larger city for their errands. The main shopping streets have plenty to keep people busy for an afternoon and there is also an indoor shopping centre and movie theatre. Sandnes is called Norway's 'bicycle city' and apparently these can be hired at no cost from the tourist information office for use on the many bike paths around town.
Other than that, we didn't really find much to entertain ourselves in Sandnes. The city seems to have more affordable accommodation options for visitors to Stavanger, however, as we noticed that it has a hostel and some inns. For us the most beneficial part of the journey was our experience using the local train for the first time. We noticed paths along the water between the two cities and were finally able to see a bit more of our surrounds just outside town.
Getting there: Trains depart frequently from Stavanger train station for Sandnes. A return journey costs NOK 88 (€11,60).
Have you been to Sandnes, Norway? What are we missing?