After a delicious gourmet evening at The Capital Grille, we pretty much fell into bed. Awaking the next day among the soft sheets and plush pillows of our luxurious bed at the Hotel Sorella, we were glad to be up a little early to enjoy our room. After all, it isn't every Sunday that we have time to just lie in and watch television all morning with cups of Katz's coffee.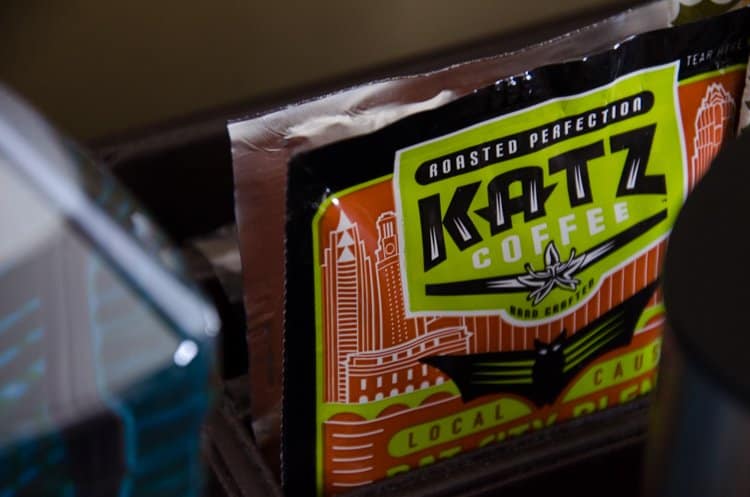 We headed down to the lobby lounge for breakfast at some point. The complimentary spread offered tasty croissants, fresh fruit, yogurt, cereal and an array of hot beverages. Guests were enjoying their meals at various unique tables and chairs all around the lounge. We were particularly captivated by the green European Murano glass chandelier.
After breakfast we got back into bed for a little while longer. Situated high above CityCentre, our room was quiet and peaceful, with the plaza just waking up below us as well. We had another great meal ahead of us at lunchtime to look forward to.
Grub Burger Bar is doing everything right. They bake their buns from scratch every hour, hand make their own sauces and dressings and provide a fun, friendly atmosphere for chowing down on some delicious burgers. John was particularly excited about their selection of draft craft beers.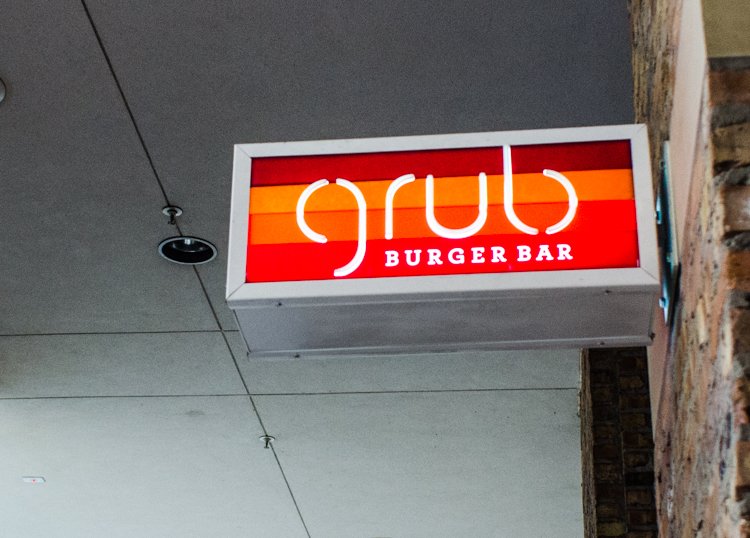 Grub serves burgers made from Certified Angus Beef, turkey, tuna, chickpea and eggplant, salmon and chicken. The combinations of ingredients are unique and exciting too. We started off with the spicy, unusual Crawfish Pistolettes, which feature a French bread roll stuffed with homemade étouffée and quick fried for a tasty appetizer, served with Mississippi Comeback Sauce. I loved how spicy these were – a nice set-up for the main course.
Then it was time for the burgers. Grub grinds its own signature brisket and chuck blend daily so the meat in the Guacapotle was very fresh. Every burger at Grub has interesting ingredients and a cool name, this one served with chipotle aioli, cheddar cheese and guacamole (we added the bacon). The burgers pictured were served on Grub's gluten-free buns, which come from the Taylor Made Gluten Free Bakery in the Brazos Valley, but the regular buns have quite a different presentation. This is a truly tasty burger and you can taste the hand crafted love in each bite.
We also tried the Jive Turkey burger, a 100% turkey breast patty topped with bacon, Swiss cheese, sprouts, avocado and chipotle aioli (the cage free fried egg was added on). This was the best turkey burger we've ever had, and perfectly seasoned. Sometimes turkey gets quite dry, never a good characteristic of burger meat, but that was not the case with the Jive.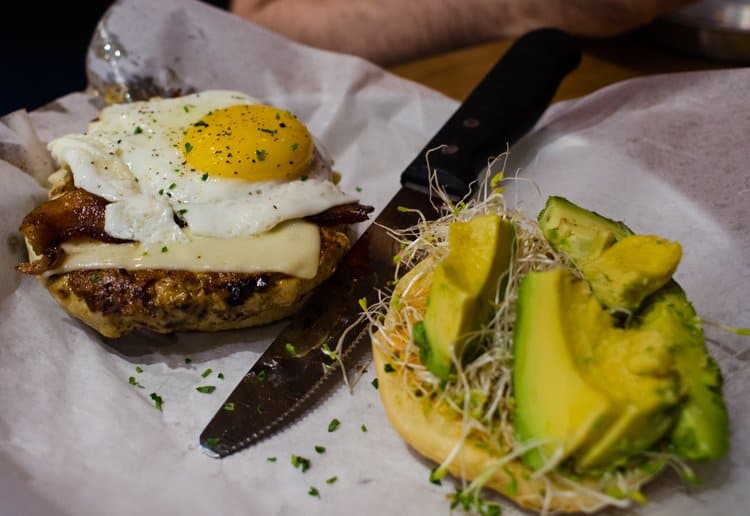 Unfortunately we were too full after that to enjoy dessert, but the friendly manager was quick to invite us to sample Grub Burger Bar's signature Hand Spun Shakes. John tried the Nutella shake while I enjoyed the refreshing Key Lime Pie shake. Heaven! These are also available in "Spiked" varieties with alcohol.
We love burgers and are always looking for places that make everything fresh (we live organic and hate preservatives and processed food). Grub Burger Bar definitely pleased both our palates and our proclivities. And to top it all off, their staff are super-friendly and serve everything up in an enjoyable environment.