We missed out on Brazil in South America but we knew we had Portugal down as our first European destination. We expected a culture change and once we heard the language we knew it was a whole new world. Every time we tried to do something typically tourist in Lisbon we felt like we were being foiled. So we just ended up wandering.
We wandered into the streets of Alfama on a Sunday afternoon and marvelled at the narrow streets and staircases, colourful tiles and views of the city. Few people must have dryers in Portugal, for vivid hanging laundry completes the aesthetic. In our neighbourhood, the Bairro Alto bars beckoned us to cheap sangrias in the street. People move at a slow pace anyway because of the hills and slippery stone sidewalks. It's not even very hot here for July: the highest temperature we experienced was 25°C.
Lisbon is both easygoing and hip at the same time. Our hostel bedroom featured Colleen Moore wallpaper and a balcony where we could check out the neighbours. A young couple gave each other haircuts on denim washing day and the elderly woman staring out her small window, perhaps at the noisy dog drawing our attention down to the Union Jack Mini Cooper parked in front of a flash renovated apartment house. While some residents looked like exports from Williamsburg, Brooklyn or San Francisco's Lower Haight (and we did meet a guy from SF), others wore shorts and summer hats while they poked around shops in Baixa and Chiado.
Strutting down the outside street mall of Rua Augusta, we were reminded of our tourist status.
"Hashish? Coke?"
Guys shoved such wares under our noses as we tried to read our map. This practice took us back to Cartagena where we were constantly accosted in this way. It continued into the night in Bairro Alto, by hustlers competing with the restaurant touts. We were, however, reminded of the cosmic shift in our location when we approached a crosswalk. Waiting for the traffic for the opportune time to pass, we were pleasantly surprised when the first car stopped for us. This was power over cars we hadn't felt in some time.
Belem felt different, full of museums, monuments and wide open spaces. We spent some time in the Modern Art Museum, which was free and contained some excellent works by well-known artists. Views of the 25th of April Bridge allowed us a closer look: the beautiful suspension bridge is the same colour as the Golden Gate Bridge in San Francisco, but the design mimics the Oakland Bay Bridge of the same builders.
In general we loved Lisbon the most when we wandered away from the well-known tourist haunts.
Tips
While it's always good to speak at least some of the local language, Portuguese is not on the lips of most travellers. Relax - at least some English is spoken pretty much everywhere and Portuguese people are generally friendly.
Skip the 28 tram (€2.50) and explore some unique shops, even if you don't buy anything.
Shun the recommendations with lines out the door. Enjoy the grungy and unusual aspects of Lisbon instead.
Plenty of free lookout points exist around the city. Try Alfama and the Bairro Alto and head up the stairs.
Lisbon has world-class museums closed only on Mondays. Visit the Museo do Fado, Museo do Chiado and any of the attractions in Belem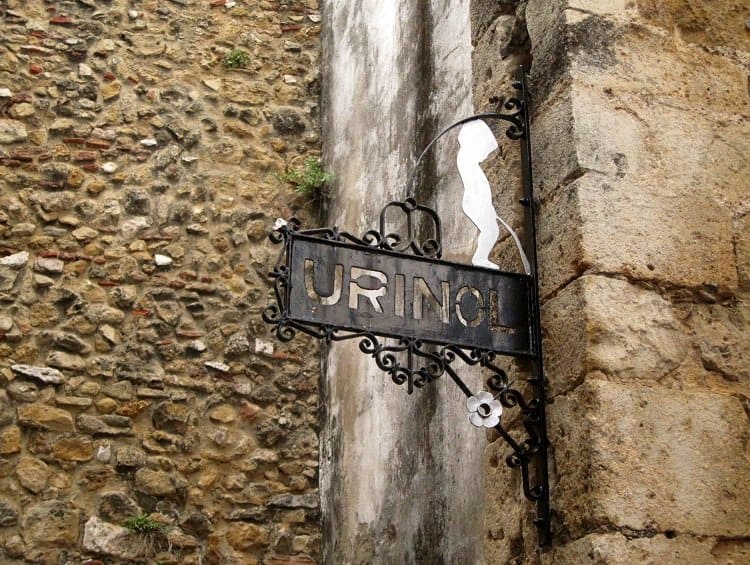 Most restaurants have an interesting custom of bringing 'couvert' to your table. These are usually a bread basket, butter, cheeses, olives, ham and/or pate. Check the menu for prices as even that half-pat of butter can run you €1.
Ignore anyone asking you if you want drugs on the street. White foreigners are often targeted.
If you use the Metro or train system, keep the green card for recharging or pay € .50 for a new one unnecessarily.
AskMe Lisboa centres are located around the city, offering help with accommodation, activities, maps and other information.
Try green wine and sangria. The former is actually a refreshing white wine while the latter is cheap and delicious.
Head out to the relaxing beaches west of the city for a few days, including Cascais, Estoril and Guincho. We're relaxing in Cascais as we write this. The temperate weather is comfortable, but very breezy. Northern Portugal awaits…
We have one more day in Lisbon after our trip to Porto. Which of your favourite spots in the city have we missed?