I've only gotten into photography in the last seven years and probably only seriously in the last two. I'm thrilled that our blog has forced me to work on taking better photos and I know I have heaps of room to grow. Only in the last year am I starting to be really happy with what I'm producing. So I felt honoured that the talented Juno of RunawayJuno nominated us to take part in the HostelBookers 7 Super Shots meme. It forced me to look through my photos and celebrate a few of the ones I'm most proud of.
We don't have all our pictures with us at the moment as we're in transit and preparing to move to Norway, but here is a small collection of favourites in the following categories.
A photo that…takes my breath away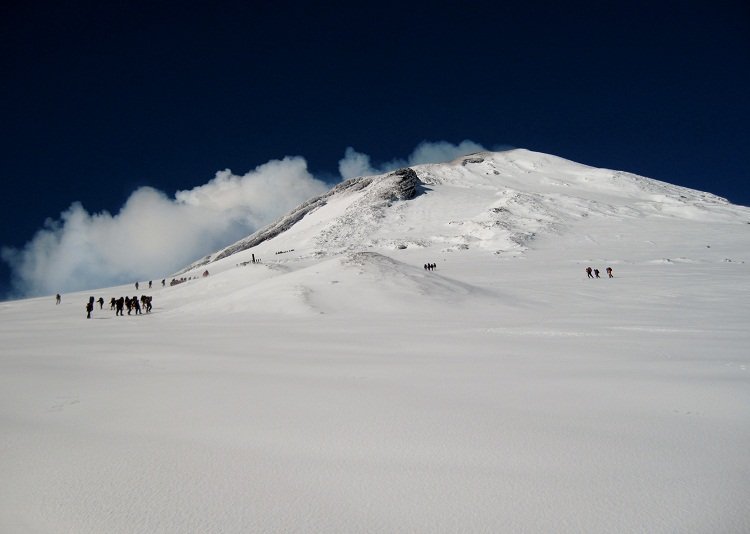 Chile's Volcan Villarrica did literally take our breaths away when we climbed it last year. This is one of my favourite photos from the hike as it reminds me of how daunting it was to face the smoking cone and climb up to it in the snow and wind. Learn more about the climb and view the rest of the photos in our post about
climbing Volcan Villarrica
.
A photo that…makes me laugh or smile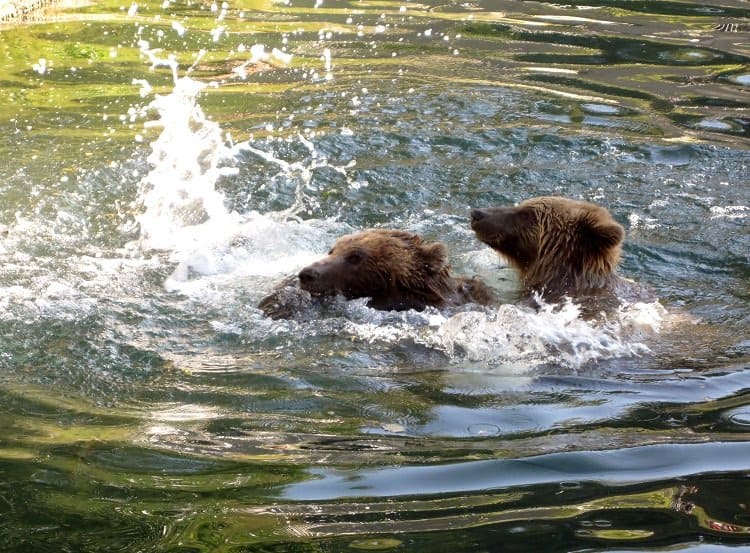 These playful bears stole our hearts from their enclosure in Bern, Switzerland. See more of them in this post about the Bern bears.
A photo that…makes me dream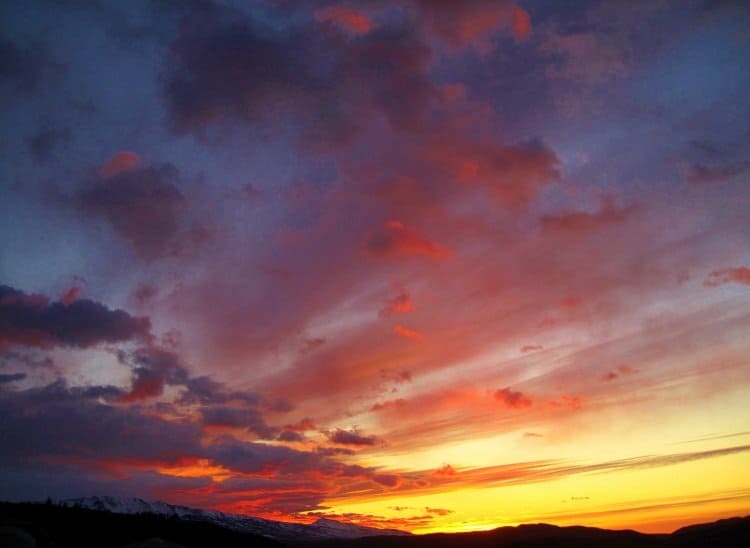 We got up pretty early during our time at Torres del Paine and the early morning sky was mesmerizing. There's something about being up early and having a fresh day in front of you and since I'm so rarely up at the crack of dawn, this view was really something special for me. Our time in Chilean Patagonia is documented in this post about the Torres del Paine National Park.
A photo that…makes me think
The hikers in this post look pretty contemplative but it also makes me think about the earth. The Tongariro Alpine Crossing took us across a volcanic wasteland where we were confronted by steaming geothermal pools and the intense colours that the earth can produce. It reminds me of how small we are as individual humans in the grand scheme of things and how we're merely guests of this planet. Check out our post on the Tongariro Crossing for more photos and information - I highly recommend this day hike if you're in New Zealand.
A photo that…makes my mouth water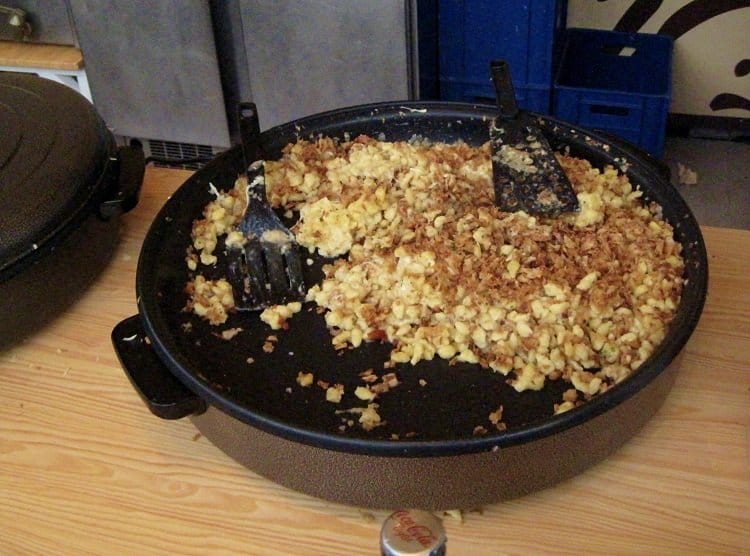 This isn't a technically brilliant photograph or anything but it's probably safe to say that I am obsessed with cheese, particularly the melted kind that is served with carbs. This is kaisespaetzle at an Austrian fair and it was insanely good. Check out more of our food photography in our Gulps and Gobbles section.
A photo that…tells a story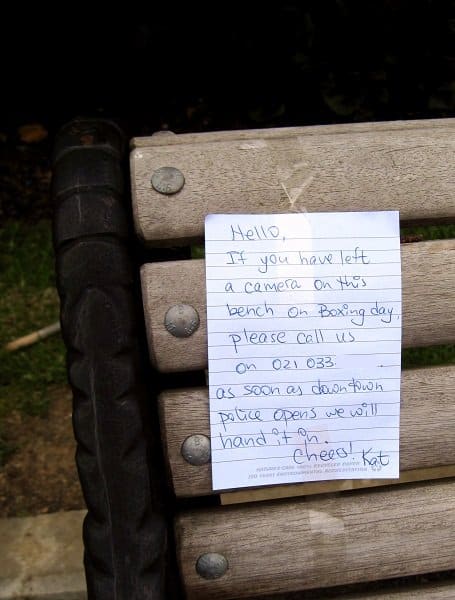 Seen on a bench just after the Christmas holidays in the middle of Auckland city centre. Seriously...New Zealanders have to be some of the friendliest people in the world. Check out more of our stories from New Zealand.
A photo that…I am most proud of (aka my worthy of National Geographic shot)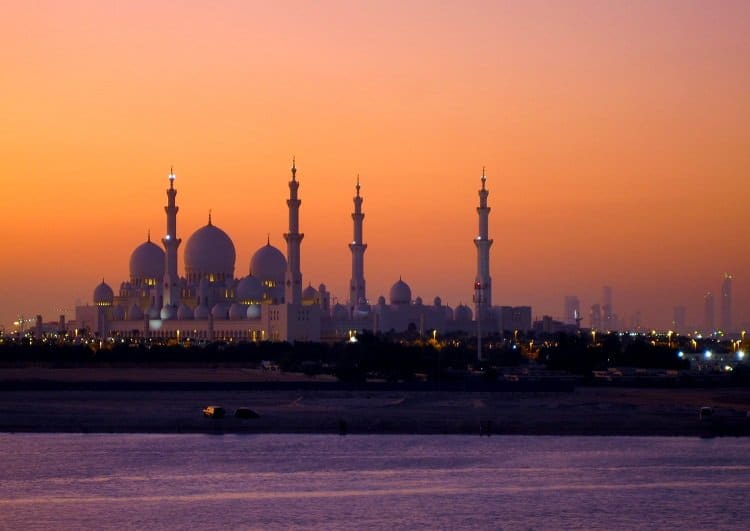 That's a big call and I think I have a long way to go before a photo of mine would come close to landing in National Geographic, but a talented friend said this photo is magazine-worthy and I quite like it so I'll go with it. This is the Sheikh Zayed Grand Mosque in Abu Dhabi at sunset and we have a guest post coming up on visiting this incredible building very soon.
What's your favourite photo? Did I miss one that you think I should have included?